What is it?
I couldn't hold back my excitement when I heard that Neel, Indian Kitchen & Bar is launching in Powai. But Lucknowi Chef Mukhtar of the Powai Outlet cleared the air by stating that both the restaurants have a different take on Indian food, which also means different menu and flavors. Neel in Mahalaxmi is all about luxury fine dining specialising in rich Awadhi cuisine, the Powai Neel is a casual all day dining that offers pan-Indian fare.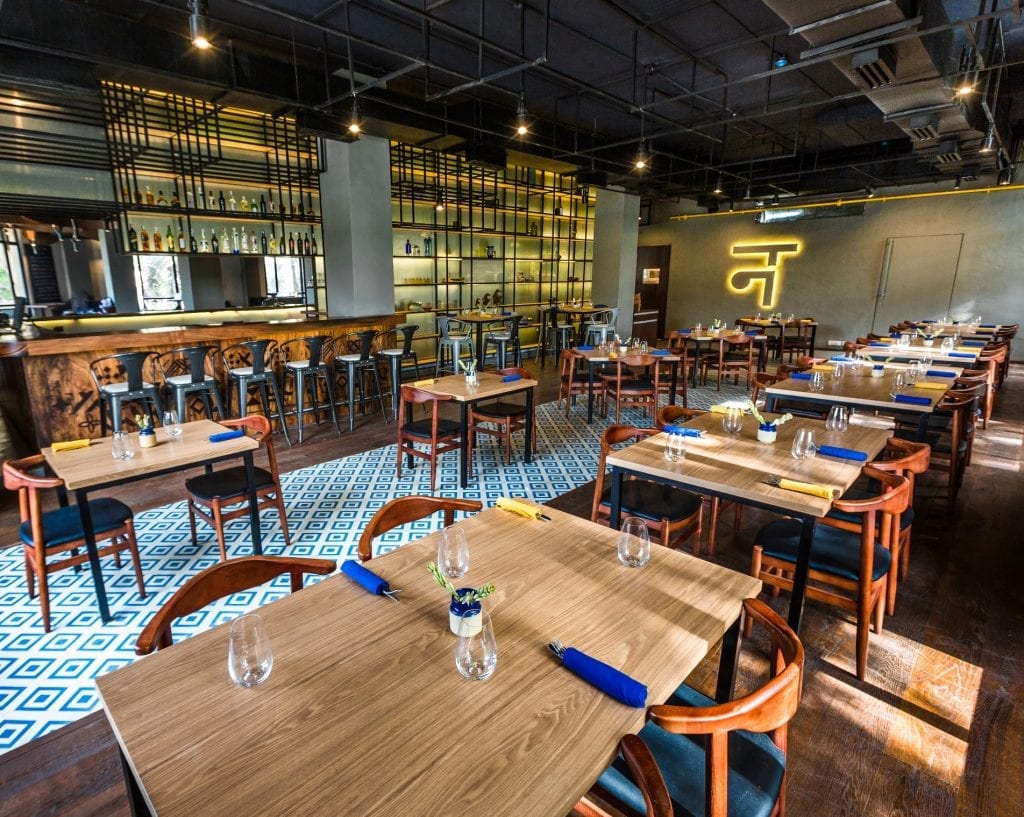 What's in it?
Cleverly sharing its space with Indigo Deli, the restaurants are separated by an arty wall that uses niches to display beautiful bottles and artifacts adding to its marketplace café kind of charm. The interiors are understated with a combination of wooden and checkered flooring. The lights are bright, the furniture is simple and the ambiance is quite comforting.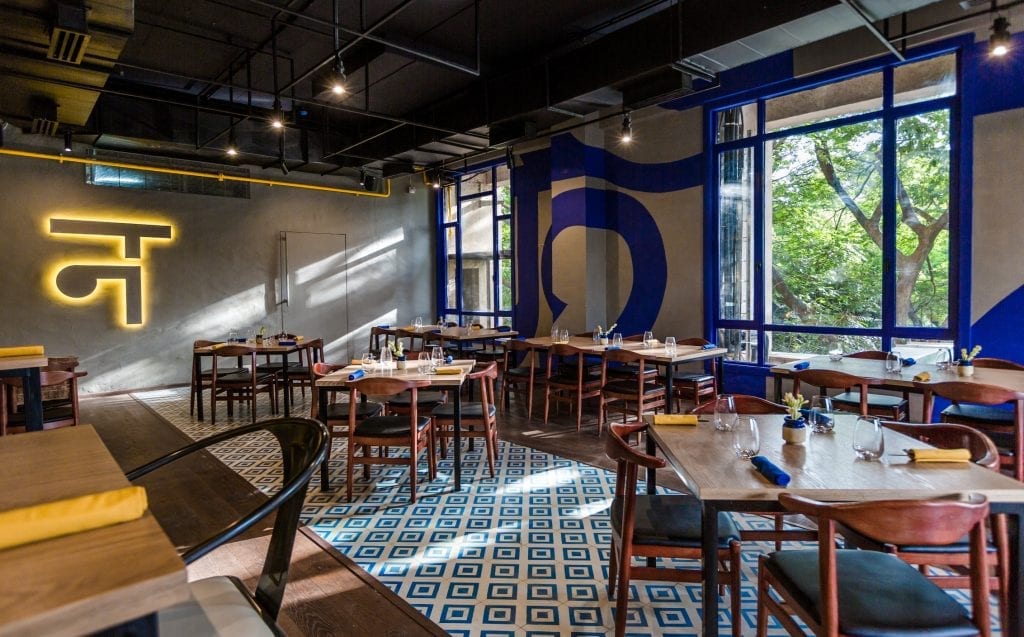 What to Eat & Drink?

Dhanewal Murg ka Shorba, without a doubt. It's hot, aromatic and peppery. I do wish the portion size was bigger. This was followed by appetizers. Charbagh Murgh Pasanda made of fresh mint, coriander and dill rubbed sliced chicken, grilled on a skillet was juicy and succulent.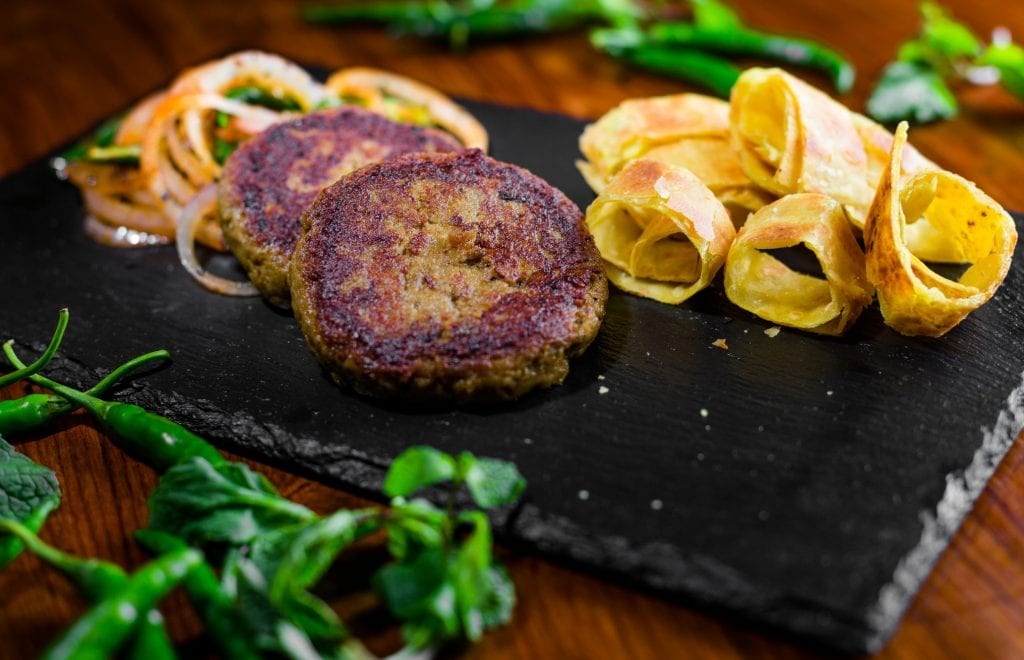 However, Achari Rawas Tikka flavoured with a homemade mango chilli pickle was quick to please my taste buds.
From the mains, I tried the Desi Bhoona Gosht, which is the boneless goat meat, slow cooked with a Bihari spice blend and Vegetable Ishtew Appam, fresh garden vegetables simmered in a rich coconut gravy.  The gravy of Desi Bhoona Ghost was delicious but very little. The dish was full of mutton pieces with the masala layered on it.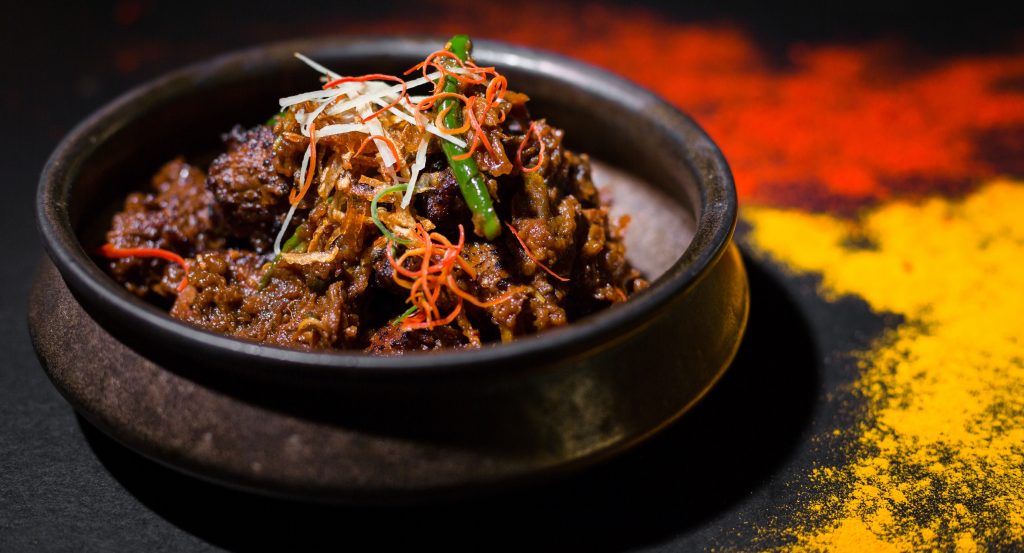 The veg stew was an interesting take on southern cuisine. From the accompanying breads, other than the appam I loved the kaftan bread, soft & sweet.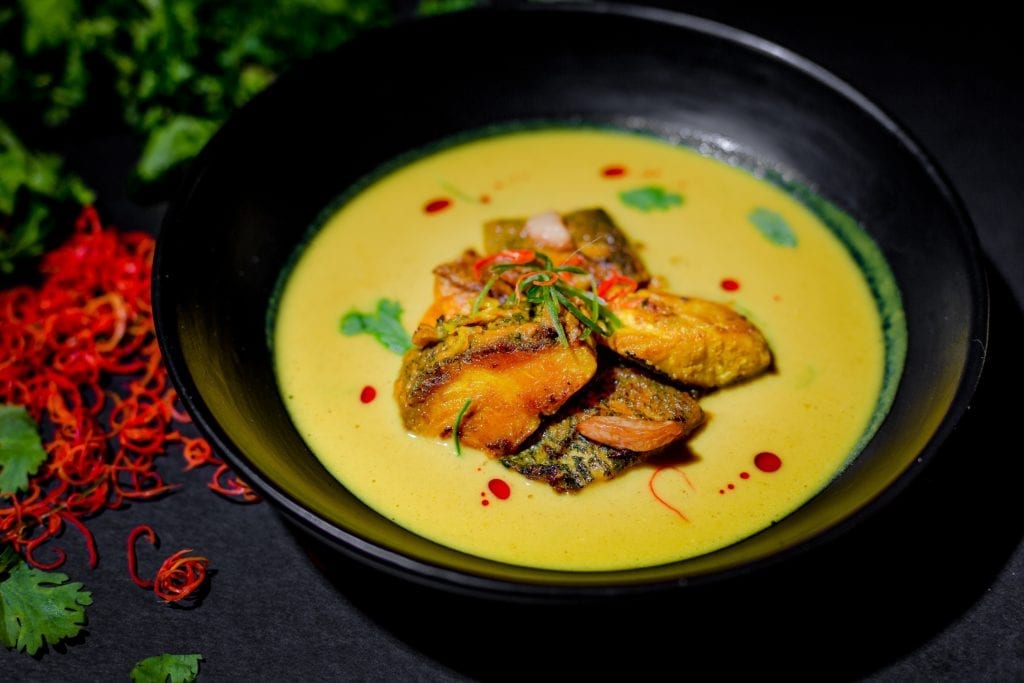 What to Indulge in?
Angoori Rabdi, Pan Gulkand Ice cream and Parde me khoobani are the most recommended ones. However, I reckon you try out the Gulab Jamuns too.
Verdict
I was impressed by the soups, appetizers and the desserts. For the mains, I was expecting the greasy, creamy gravies like the usual but guess Neel All Day has a more sophisticated take on Indian food. Also, may be because its an all day diner. We would give it 3.5 out of 5 stars.
We would give it 3.5 out of 5 stars.
Please share your thoughts with us on comments below!