The fear of a second wave of the coronavirus has lead to night curfews and shutdowns in a few Indian states. With the rise in the COVID-19 cases in a few states, the Ministry is adopting an aggressive and widespread testing strategy for quick detection of the infection. Many places have also imposed section 144 with the rise in the cases. Here are all the latest updates.
Also read: Singapore Offers COVID-19 Insurance Coverage For Travellers To Boost Tourism
1. Himachal Pradesh
Due to the rising COVID cases in Himachal, all schools and colleges in the state will remain shut till December 31. The government also clamped a night curfew in four districts which includes Shimla, Mandi, Kangra and Kullu districts from 8 pm to 6 am. So, if you are travelling to these places, be sure that you leave home only after learning the latest updates.
2. Delhi NCR
We told you that Delhi would now be fining its violators ₹5,000 for not wearing masks and flouting other Covid-19 rules. While the government had allowed gatherings, only 50 people will be permitted in weddings and events. While the CM Arvind Kejriwal confirmed that they would not reimpose lockdown, there will be strict surveillance in the market. On the other hand, the Haryana government has closed all schools in Gurgaon till November 30 as many students and teachers tested positive after school reopen. Delhi Metro To Provide Real-Time Update On Waiting Time At Busy Stations.
3. Madhya Pradesh
The Madhya Pradesh government has imposed night curfews in five cities including Indore, Bhopal, Gwalior, Ratlam and Vidisha. The curfew will enforce residents to be home 10 PM to 6 AM. While the essential services will not be affected, the containment zones could be under total shut down. During this time, schools from Class I to VIII will remain closed till further orders. However, students at higher classes can attend schools and colleges as per directives.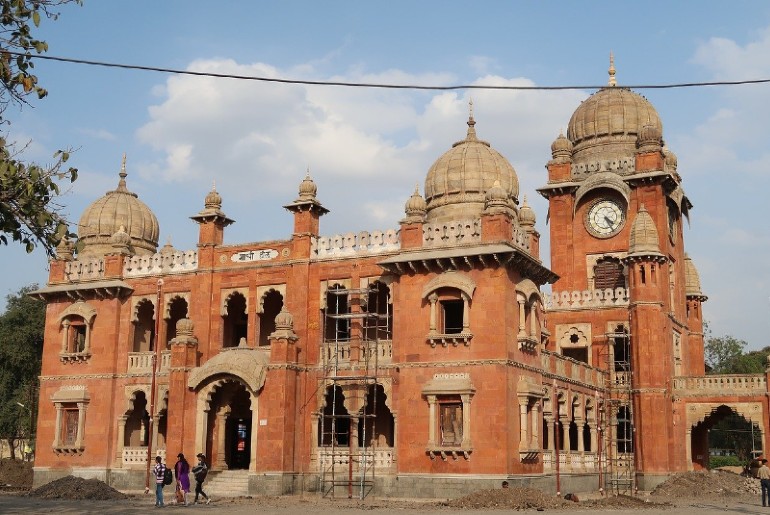 4. Gujarat
Taking strict measures, The Gujarat government has decided to impose night curfew in Surat, Vadodara and Rajkot. The announcement was made after a 57-hour-long weekend curfew came into effect in Ahmedabad city, The government had already announced a night curfew in Ahmedabad from November 23. Apart from Ahmedabad, the night curfews would be imposed in Surat, Rajkot and Vadodara. Gujarat's Statue Of Unity Becomes A Popular Wedding Destination For Couples.
5. Rajasthan
Taking preventive measures, the Rajasthan government reimposes restrictions under Section 144 in all its districts. The order stated that the District Magistrate could impose Section 144 for a more extended period only after consulting the state government. Rajasthan recorded many fatalities due to the novel coronavirus.
Watch out this space for more updates.