Travel insurance is extremely important especially when you visit abroad. Whether it's an unexpected event of losing your passport or an accidental injury, your needs will be taken care of. So, in this unfortunate time of the coronavirus pandemic, it's utmost important to get travel insurance. Infact, Singapore is now offering COVID-19 insurance coverage for travellers in order to boost tourism. Tourists can get themselves an insurance cover of up to 30,000 Singapore dollars (₹16,54,558). Read on to know more.
Singapore Offers COVID-19 Insurance Coverage For Tourists
Virgin Atlantic Airline recently announced its offering of COVID-19 insurance worth ₹4.8 crores. And now, Singapore also offers COVID-19 insurance coverage of up to 30,000 Singapore dollars (₹16,54,558) for tourists visiting the country. The Changi Airport Group (CAG) and the Singapore Tourism Board (STB) announced on November 18 that 3 insurance companies are on board for this. The New Indian Express reports that 3 insurance companies from Singapore, developed COVID-19 insurance products that shall cover the cost of the virus incurred by tourists during their stay in Singapore.
Also Read: This Girl Went For A Free Dream Cruise To Singapore After Winning A Contest On Instagram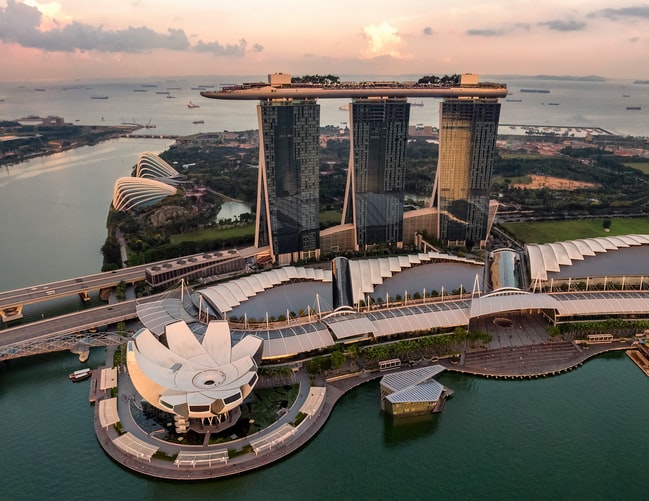 The insurance companies will provide insurance that will cover the medical treatment, hospitalisation costs incurred if a traveller gets infected during his or her stay in Singapore. They decided the minimum cover after considering the COVID-19 bills for treatment at private hospitals as per the recommendations by the Ministry of Health (MOH).
Also Read: Jamaica To Charge Insurance Fee From Travellers Starting Next Month
This Coverage Shall Provide Tourists With Insurance Of Upto ₹16 Lakhs
AIG Asia Pacific Insurance, Chubb Insurance Singapore Limited and HL Assurance have teamed up to provide COVID-19 insurance coverage to travellers in Singapore. Tourists can already take this insurance from AIG and HL Assurance. Chubb will start its product from November 27 onwards. This is truly the need of the hour. So if you're planning to visit Singapore, do consider taking a COVID-19 insurance coverage. Meanwhile, take a tour around Singapore's Changi Airport, the best airport in the world.