New restaurants and resto-pubs pop up like daisies in Bangalore. And we foodies are left scratching our heads wondering which new restaurant to head to. After all, let's face it, we have just 24 hours in a day. Couple that with navigating Bangalore traffic and we know it would take a little longer to complete our restaurant, resto-pub wishlist. To make matters easier for you, here are the 5 newest restaurants in Bangalore that you have to check out this weekend. Let nothing stop you from chilling.
1. Bhola & Blonde In Indiranagar
Indiranagar is now home to a Bhola & Blonde, a desi resto-bar that features an extravagant rich-blue peacock themed decor, plush seating and foot-tapping live Bollywood music. Sip desi cocktails that are infused with nostalgic flavours like falooda and tender coconut water. Gorge on wholesome biryani, succulent kebabs and even crispy kale chaat. Don't forget to end your meal on a sweet note with the fusion dessert, Mishti Doi cheesecake.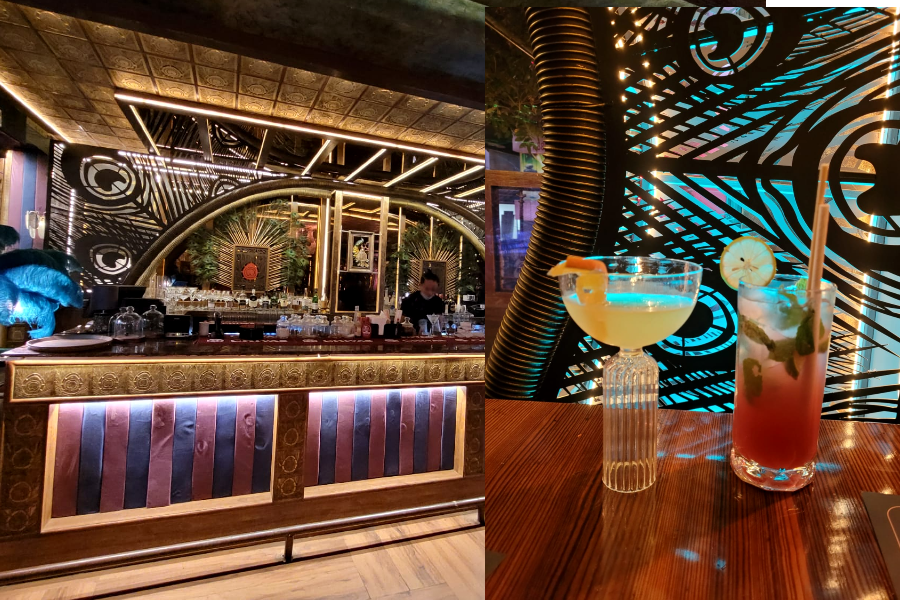 Also Read: 5 Best Outdoor Bars In Bangalore For The Perfect Sundowner
2. Boteco In Ashok Nagar
Bangalore's first authentic Brazillian restaurant Boteco will transport you to the streets of Rio de Janeiro. Tantalise your tastebuds with authentic Brazilian dishes like Pão de Queijo, a bite-sized cheese bread made with tapioca flour. Share wholesome meat platters with your loved ones that comprise tenderloin steak, grilled prawns, pork wrapped with bacon and more. Don't forget to pair it with the summer-refreshed Brazilian drink Cha-Preto, which packs a punch.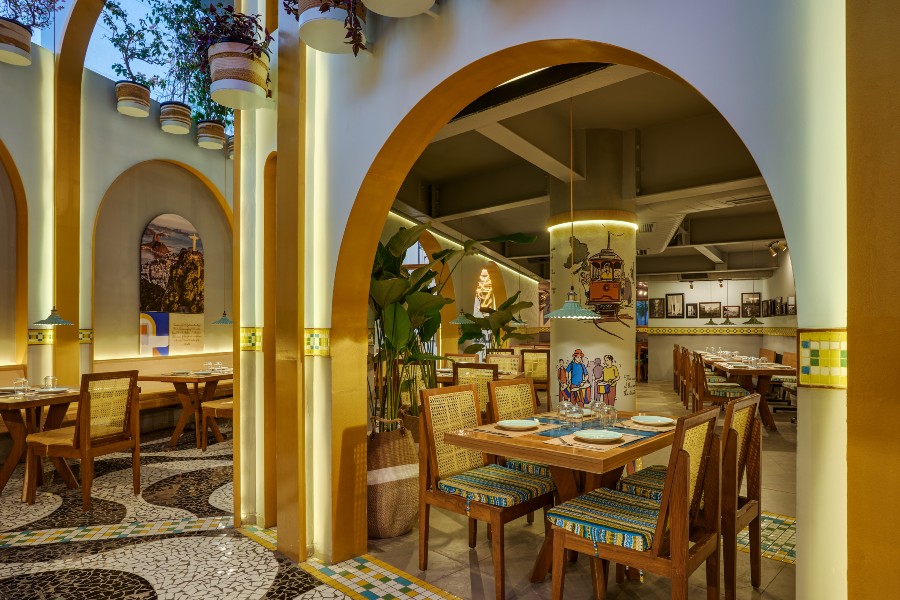 Also Read: 5 Restaurants In Bangalore That Offer Michelin Star Experiences
3. Maya In Jayanagar
Touted to be India's first slow-moving restaurant, Maya is all about sustainability and art. It reminds you a quaint bungalow in Pondicherry. Apart from being an exquisite fine-dining restaurant celebrating Indian, Italian and Asian cuisines, Maya also has a pretty art gallery. Choose from indoor, terrace or alfresco seating, as you spend quality time with your loved ones. Go on a gastronomical journey with Maya's comforting dim sums, thukpa, fresh salads, thin-crust pizzas and more.
View this post on Instagram
Also Read: 5 Hill Stations That Are Within 200 Km From Bangalore
4. Brassa In St Marks Road
Helmed by popular restaurant Amit Ahuja of Misu and Lucky Chan fame, Brassa promises to take you on a gastronomical journey. An elegantly designed restaurant, featuring large windows that welcome ample sunlight, Brassa is perfect for a Sunday brunch or a sundowner. Treat your tastebuds to indulgent dishes like ceviche, parmesan churros and lotus-stem chips. Let the conversations flow over eclectic cocktails.
View this post on Instagram
Also Read: Enjoy Insta-Worthy Rainbow Ice Cream Sandwiches At This Bangalore Restaurant
5. Misosexy In Indiranagar
Bangalore is now home to Delhi's Misosexy. The pan-Asian resto-bar has already taken over Delhi's culinary scene and is now ready to take Bangalore by storm. It's the perfect place to lay down your hair, and pamper yourself with lip-smacking Asian dishes like ceviche, shrimp curry, baos and dumplings. Once you're done ordering, you can pose and click plenty of pictures for the gram with your gang. Bond over cocktails and Asian food, and you'd know what a perfect weekend looks like.
View this post on Instagram
Now that we've introduced you to some of the newest restaurants and bars in Bangalore, let nothing stop you from having a fun-filled weekend.