Let's cut the chase. Why even do we Bangaloreans need to visit a hill station, when our city is like a hill station in itself? Heavy rains, misty weather, hailstones, shivering cold climate when the rest of India is blistering in heat- that's what Namma Ooru is all about right? Well, sometimes we do need a change in scenery, even if it isn't actually a change in weather. So, for those days, here are 5 hill stations within 200 km of Bangalore for your weekend getaway.
1. BR Hills
Billigiriranga Hills aka BR Hills is nestled just 175 km away from Bangalore. Home to Billigiri Rangaaswamy Temple and BRT Wildlife sanctuary, this hill station is an abode for wildlife lovers and photography enthusiasts. Go trekking, fishing and river rafting where you can unleash your adventure junkie side. Enjoy a birds-eye view of the hill station by visiting the Billigiri Rangaswamy Temple, which is perched right atop the hills.
View this post on Instagram
Also Read: 5 Infinity Pools In Bangalore That Offer Gorgeous Views
2. Horsley Hills
Popularly known as 'Andhra Ooty', Horsley Hills is one of Andhra Pradesh's three hill stations. From Bangalore, you can drive down 143 km to reach here. At Horsley Hills, you can witness the oldest Eucalyptus tree and the largest Banyan tree. The dense forest areas of this chilly hill station is home to 113 species of birds. Ooty of Andhra has breathtaking landscapes nestled 4312 metres high. It's a sight to behold.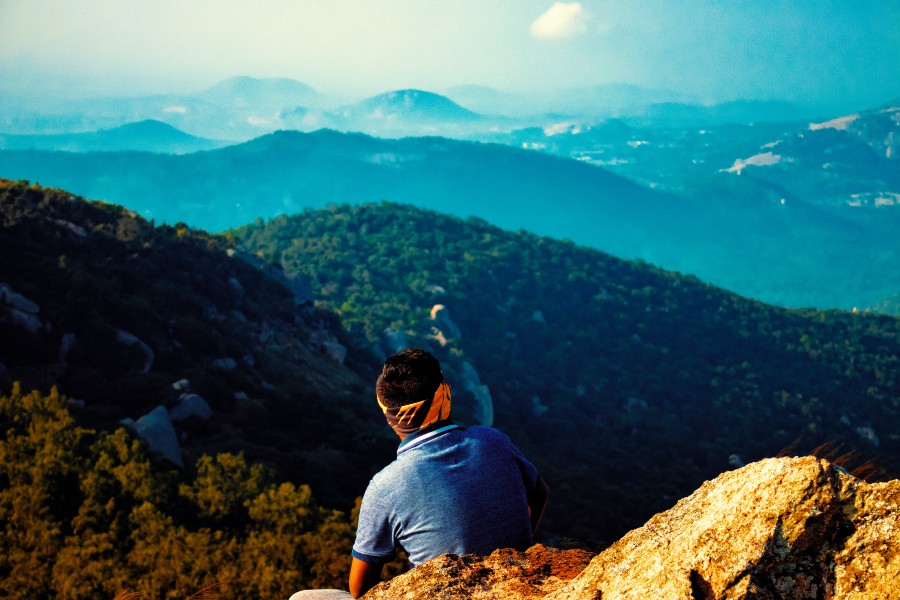 Also Read: Top 5 Villas & Cottages To Book Near Bangalore Under ₹5000 A Night
3. Yelagiri
Nature is the best medicine for city dwellers. For Bangaloreans, it takes just 3 hours to drive down to Yelagiri for a dose of nature's bounty. Located 161 km from Bangalore, Yelagiri has sweeping orchards, rose garden, Jalagamparai waterfalls and more. Originally belonging to the Zamindar family, Yelagiri became a popular hilly getaway during colonial rule. The British often visited here for a summer getaway.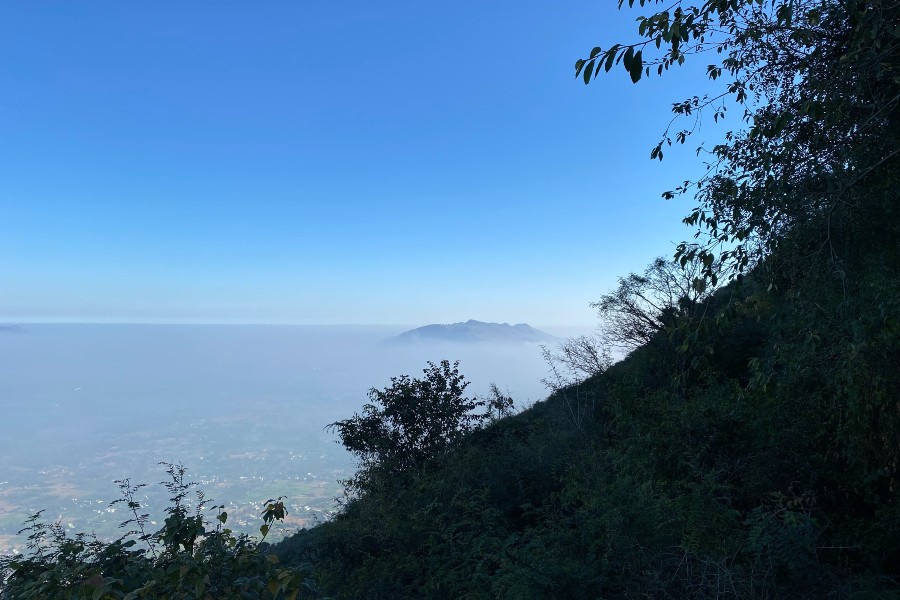 Also Read: Bangalore's JP Park To Get Toy Train, 1500-Seater Open Air Theatre & More
4. Savandurga
Savandurga is touted to have one of the largest rock formations in the whole of Asia. You'd come across two hills in Savandurga-Billigudda (white hill) and Karigudda (black hill). Trekkers usually opt for Billigudda as it has gentler slopes. It's great for a weekend trek as you can visit a temple and splash around in a pond nearby. Just 50km from Bangalore, this hill station is a tranquil and picturesque getaway. There's also trekking, camping and rock climbing here.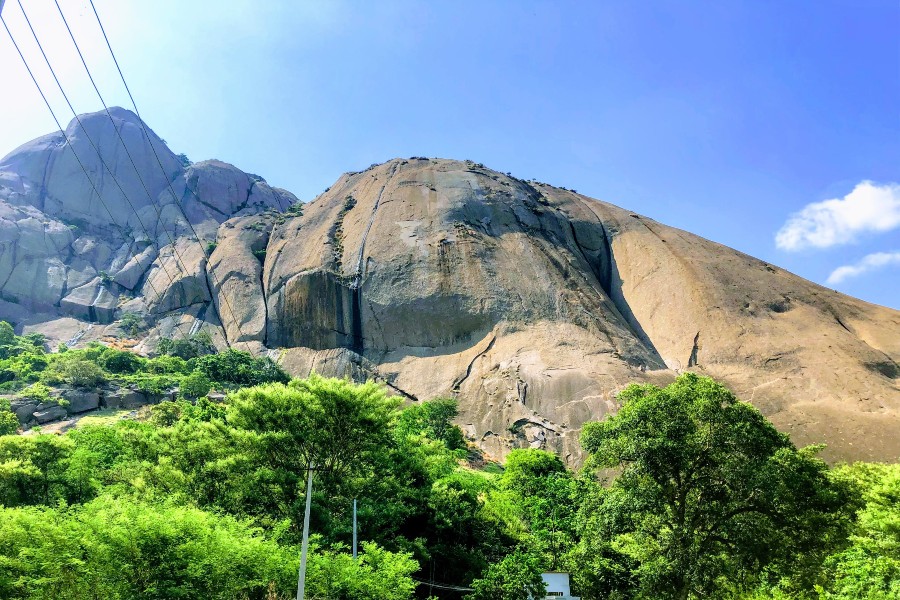 Also Read: I Went For Cave Exploration & Midnight Trek To Karnataka's Anthargange For Just ₹1000
5. Nandi Hills
Can you call yourself a Bangalorean if you haven't visited Nandi Hills? Perhaps not! Perched 60 km from Bangalore, Nandi Hills is every Bangalorean's favourite sunrise and sunset spot. This well-known weekend getaway is also known to be a popular nearby hill station by city dwellers. From 4851 feet above, you can enjoy panoramic views like no other. Nandi Hills features majestic pillars, beautifully carved arched, ancient temples and more.
Bangaloreans! You must visit these 5 hill stations nestled within 200 km of the city. They offer you much-needed tranquillity, picturesque landscapes and pleasant weather.