After spreading the aroma of authentic Brazilian food in Pune and Mumbai, India's first Brazilian restaurant, Boteco – Restaurante Brasileiro has arrived in Namma Bengaluru. Nestled bang opposite Garuda Mall on Magrath Road, Boteco is here to tantalise Bangaloreans' tastebuds with meaty Brazilian BBQ and meat platters, serenade foodies into the world of cassava (tapioca flour) and cachaça ( liquor made from sugarcane juice). Boteco promises to transport you into the streets of Brazil and the heart of Brazilian culture with its authentic food and spirits.
Get Transported To A Traditional Bar On The Streets Of Brazil
'Boteco' refers to traditional neighbourhood bars that sit on the street corners of Brazil. It translates in Portuguese to a place where you can have great drinks and easy conversations. Boteco – Restaurante Brasileiro invites you in right from the streets. A 60-feet by 20-feet glass mosaic mural of a toucan, iconic Christ the Redeemer and the Brazilian national flag are quilted together in bright blue, yellow, and green hues. Walk into Boteco and the impeccably styled two-storeyed restaurant will serenade you to the heart of Brazilian culture.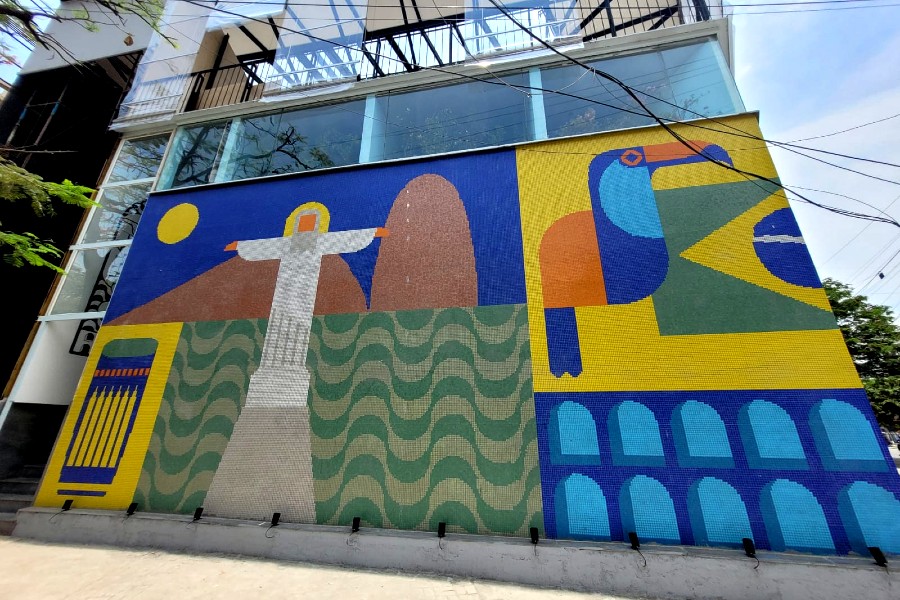 Drawing inspiration from the arches at Lapa and the sidewalks of Copacabana, Bangalore-based architect George Attokaran, has incorporated the essence of Brazil in every nook and cranny. The mosaic flooring, golden arches, potted bougainvillaeas, on the rooftop, charming wooden seating, delicate handmade cane lights and the black and white photo wall of Brazilian legends bring home a quintessentially Brazilian vibe. Large murals with tit-bits of information about Brazil would surely pique your interest and give you more context to your dining experience.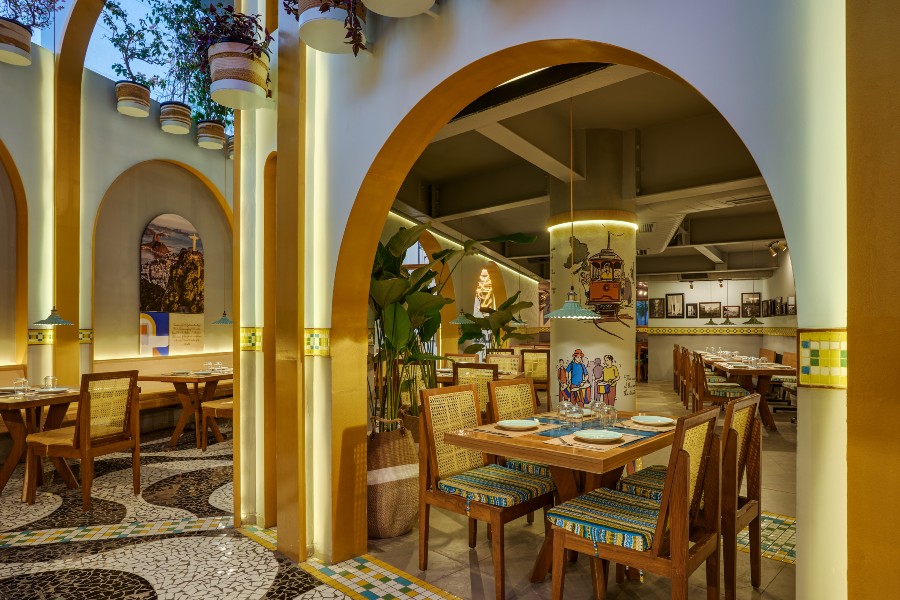 Also Read: This Ocean-Themed Restaurant In Bangalore Will Give You Beach Vibes With Its Unique Cocktails
Brazilian Cocktails & Addictive Bar-Bites
Break bread at Boteco( literally) with Pão de Queijo. This traditional gluten-free cheesy bread is made from cassava flour or tapioca flour.  As Executive Chef & Partner – Chef Guto Souza rightly says "Pão de Queijo is like Brazil's samosa". It's bite-sized, super addictive and goes with just about everything- your morning coffee or evening drink. Another great appetiser you must indulge in is Bruschetta De Lunguiça-homemade pork sausages served with French baguettes. Casquinha De Siri, crab sauteed in coconut milk, eaten with bread is a dish, seafood lovers mustn't miss out on. It will remind you of our coastal dishes back home.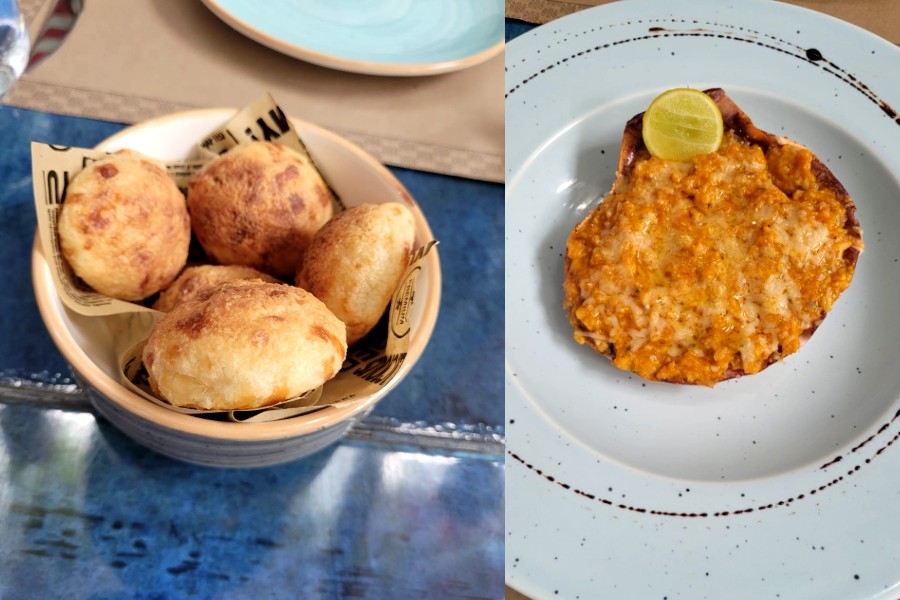 Pair your appetisers with the Brazilian national drink, the Caipirinha. A concoction of imported Brazilian Cachaça (fermented sugarcane liquor), lime and sugar, this signature cocktail packs a punch. And if you wish to beat the heat with the perfect summer cooler, then look no further. Cha-Preto, is the drink that will get any party started. The communal cocktail is infused with cachaça, citrus juices, star anise jaggery, black tea and rose. Served in a big bowl, poured into cute glasses with orange slices, Cha-Preto is as pretty as a picture, and with this drink, sharing is definitely caring.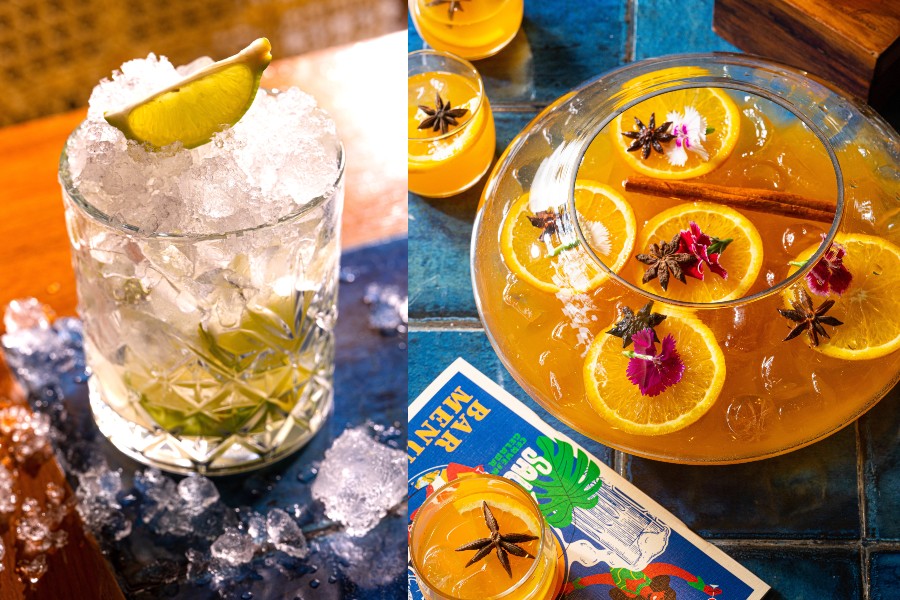 Also Read: Bangalore's  Beloved Vidyarthi Bhavan To Open Second Outlet After 79 Years
Meat & Seafood Platters Fit For Royalty
Brazilian food is just like Indian food, it's all about the community. The community-based cuisine predominantly celebrates meat, rice, seafood, fresh veggies and cassava flour. A melting pot of various cuisines like Portuguese, Spanish, Japanese, Italian, African and Angolian, it's rich in flavours and textures. Carnivores must order the Mega Meat Grill Platter that's fit for royalty. From tenderloin steak, pork wrapped with bacon, and grilled prawns to grilled chicken, it has everything that a true blue meat lover would desire. It's served with assorted veggies, paprika and farofa.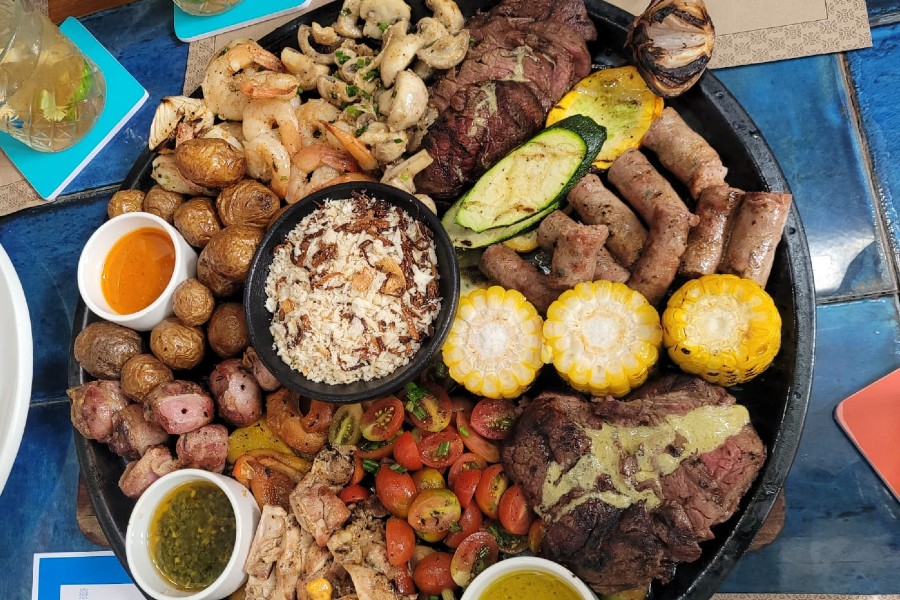 Also Read: Sanchez In Bangalore Will Transport You To The Lanes Of Mexico City With Its Delicious Menu
Indulgent Vegetarian Dishes That Leave You Drooling
Seafood lovers can opt for the Brazilian coastal flavour Seafood Platter that comes with the choicest seafood favourites like grilled calamari, crabstick salad, prawns, grilled fish and salmon sushi rolls. While Brazilian food predominantly caters to carnivores, Chef Guto Souza has specially curated a tantalising vegetarian menu. A beautiful plate of Beetroot Ravioli filled with goat cheese and Polenta Cream with Mushroom Ragu & Puff Pastry are hearty, indulgent vegetarian meals that will surely leave you asking for more.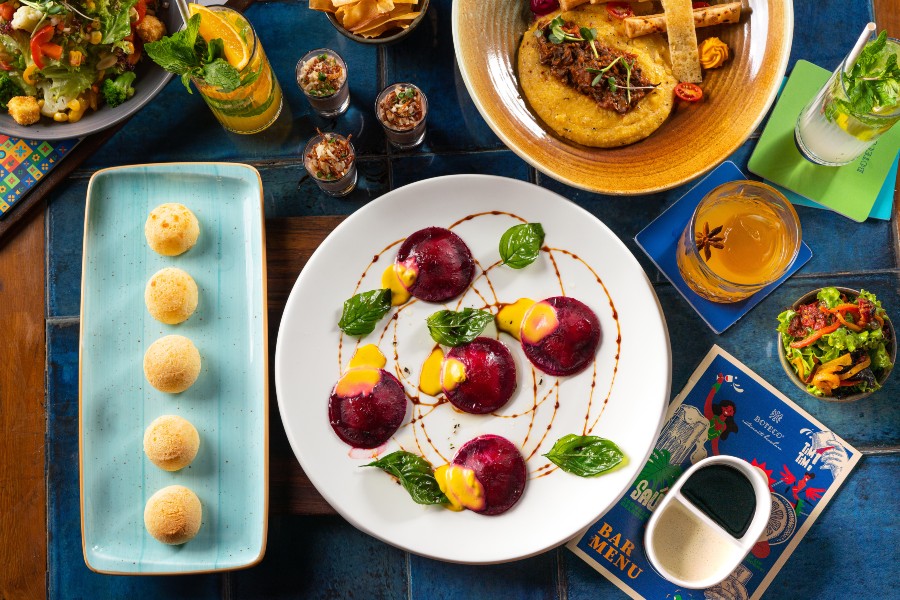 Also Read: Vidyarthi Bhavan Dosa To Filter Coffee, 10 Things Only A Bangalorean Can Relate!
Sinfully Good Desserts To End Meals On Sweet Note
The Portuguese brought to Brazil their love for sweets and baking, and this is deliciously reflected in Boteco's menu. Quindim– a Brazilian baked custard with fresh coconut is dense, and hearty with just the right amount of sweetness. But the clear winner has got to be the Lemon Mousse, prepared using Chef Guto Souza's mother's recipe. It's light, airy, citrusy and perfectly sweet. This creamy mousse would definitely end up being one of the highlights of the evening.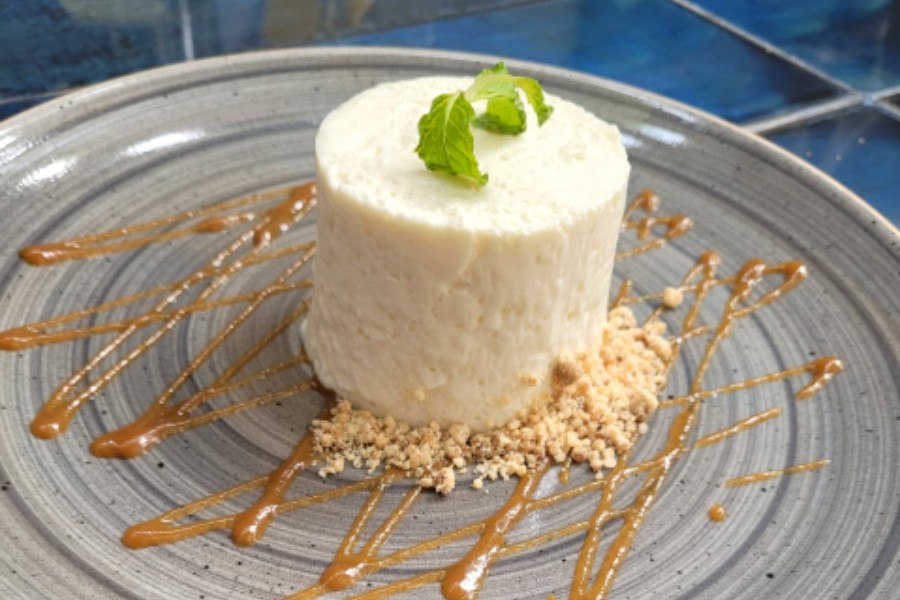 Bangalore is all about the bustling food culture. And the opportunity to step into the unique, flavourful and rich world of Brazilian food and culture mustn't be missed. You're promised authenticity, food that lifts your palate and a little more insight into the beautiful world of Brazil, here at Boteco – Restaurante Brasileiro, Bangalore's first Brazilian restaurant.