Under 140 Characters
Not for faint of heart, the Kiwis have the world's biggest swing, the Nevis Swing in their own backyard and I am dying to try it.
What Is It?
Known as an adventure destination, New Zealand is a house for the adrenaline junkies. From paragliding to caving, bungee jumping to shark watching, black water rafting to skydiving; this is the perfect place for everyone who likes to live it up.
If you really want to get your blood pumping, then you have to try the World's Biggest Swing – the Nevis Swing which is located next to the Nevis Bungy. It is a 40 minute drive from the central Queenstown and is no less than a million dollar experience.
What's In It?
Talk about adrenaline rush. Imagine yourself being suspended 160 metres above the canyon floor, you're suddenly released and rushing towards the other side of a valley at 120km per hour. Sounds intense, isn't it? Well, yes it must be. We are talking about the Nevis Swing which is simply the biggest swing in the entire world.
I'll tell you two possibilities here: You will either be with your eyes wide open in disbelief because of the nerve-racking experience OR eyes shut and yelling for the almighty to save you. I'm pretty sure I'd be – type two. The one who talks it up and then screams with her eyes shut!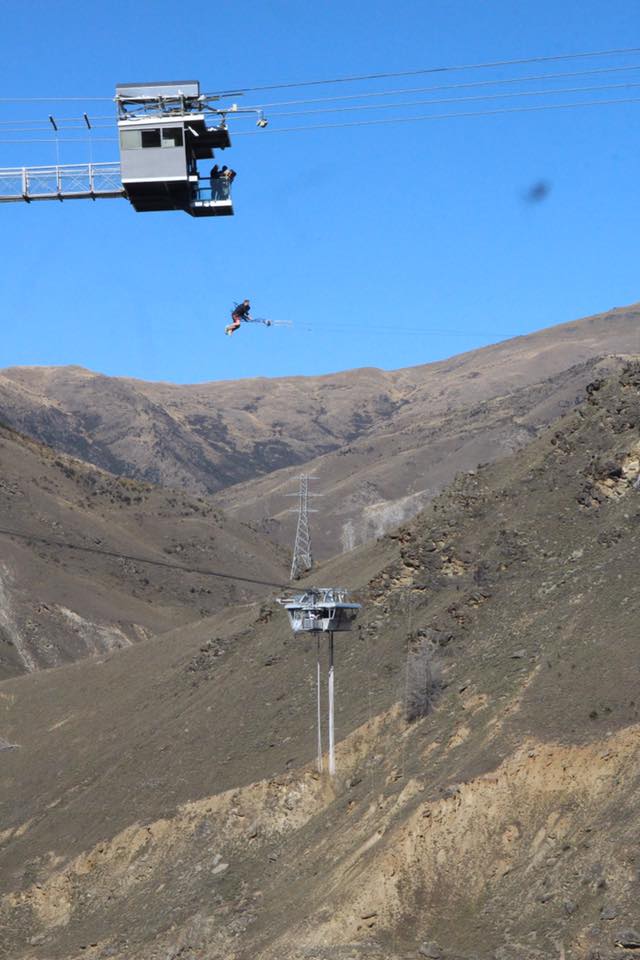 Why Is It Unique?
Peeps, we know you love trying out different positions (if you know what I mean) and so the Nevis Swing offers you with a number of swing options. You can go upside-down, forwards or backwards. Try out tandem or truck'n trailer. You also could go alone or with a friend.
If you are not amused yet, you could also go 69, back2back or honeymoon. Oh! Reminding you, these are just swing options at the Nevis Swing in New Zealand and nothing more.
More Deets
Its a 300 meter arc you swing in and a 70 meter free fall. The rope length is 120 meters and it is 160 meter above the river.
The Nevis is located on private land and is only accessible by 4WD buses. Buses depart the Station Building in the centre of Queenstown.
Trips depart daily from 8.40am – 2.40pm. You need to check-in 30 minutes before departure.

Scroll up and watch the video!
Where: Station Building Corner of Camp and Shotover St Queenstown 9300, New Zealand
When: Jan – Dec
How Much: NZD 195.00
Website: http://www.bungy.co.nz/the-nevis/the-nevis-swinghttp://www.bungy.co.nz/the-nevis/the-nevis-swing
Think you have it in you to swing?
LIKE Curly Tales on Facebook | Instagram | Twitter
You can subscribe to our newsletters.