Under 140 Characters
Calling out all the job hunters in the city! You can drop in – not your CV but yourself at Nom Nom Asia and The Kebab Shop in Dubai to enjoy a FREE meal.
What Is It?
Located in Al Barsha and Karama, Nom Nom Asia is a hidden gem in Dubai that went viral on social media with just one Instagram post. It was a picture of their signboard that said, "If you're unemployed and looking for a job, drop by for a combo meal lunch on us".
Similarly, The Kebab Shop located at Dubai Silicon Oasis is a restaurant that is inviting the unemployed in the city to enjoy free meals. Kamal Rizvi who is the owner of the restaurant is a man with a big heart who believes no one should go hungry. The story behind the unemployed meal concept began when Kamal noticed that one of his regular customers stopped visiting daily along with two of his friends. Upon asking the gentleman why their friend didn't join them anymore, he was told that unfortunately, he couldn't afford it since he lost his job. Kamal told him that he could continue coming & enjoying a meal & pay back whenever he wanted to.
Nom Nom Asia owner, Vivek Kumar Balani, his wife and his brother-in-law came up with this generous concept of serving free lunch to those who are unemployed and cannot afford a day's meal. For them, this idea popped up when people came looking for jobs in Nom Nom Asia but as there were no staff requirements, the owners decided to offer a free meal instead. The lunch combo consists of rice or noodles with any choice of protein and a bottle of water.
That's not it – their kind gesture doesn't ask for any ID or proof of the unemployed. This concept has been successful for nearly 2 years and will continue to go on until there is no advantage been taken. The owners don't want you to mistake their initiative as a charity. Their signboard concludes with "Don't think of it as a charity. You can come back to pay us when you can – Anytime :)"
The owner says, "Even if they can't pay back, it doesn't matter." Maybe you can pay them back in the form of blessings? :)
What Else?
Although both branches of Nom Nom Asia are small in size, their kitchen creates hearty Asian street food bursting with Chinese, Asian and Thai flavors. They are known for their iceberg lettuce wraps, DIY noodle box and much more but what you shouldn't miss here is their decadent 'Fried Ice-Cream'.
We feel you "employed" ones! But don't worry; Not only the unemployed get a free meal but even the employed can heartily "Nom Nom" without breaking their bank!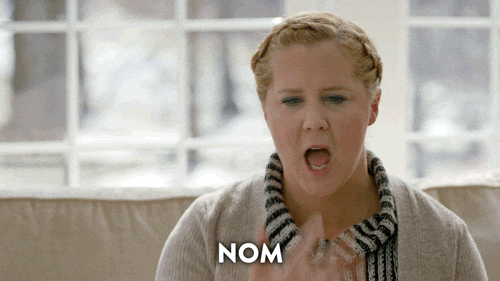 Deets:
Location: Al Barsha and Karama
Timings: 11 am to 11.45 pm
Price: AED 130 for two
Contact: 04 5269245 / 04 5260037