[nextpage]
Witnessing the magical Northern Lights is something that everyone would have it on their bucket list but Yasmine Pithawalla and Shibani Chavan have been lucky enough to actually tick them off.
We spoke to both these lovely ladies to find out how beautiful it was to see nature's best display of lights in Arctic and Antarctic regions. Read all about northern lights here.
 1. Yasmine Pithawalla, Advertising Professional

She was a teenager when she saw a photograph of Northern lights and was instantly blown away. The image was stuck in her head and she couldn't believe a place like this existed for real. Since that day, northern lights has been on her bucket list.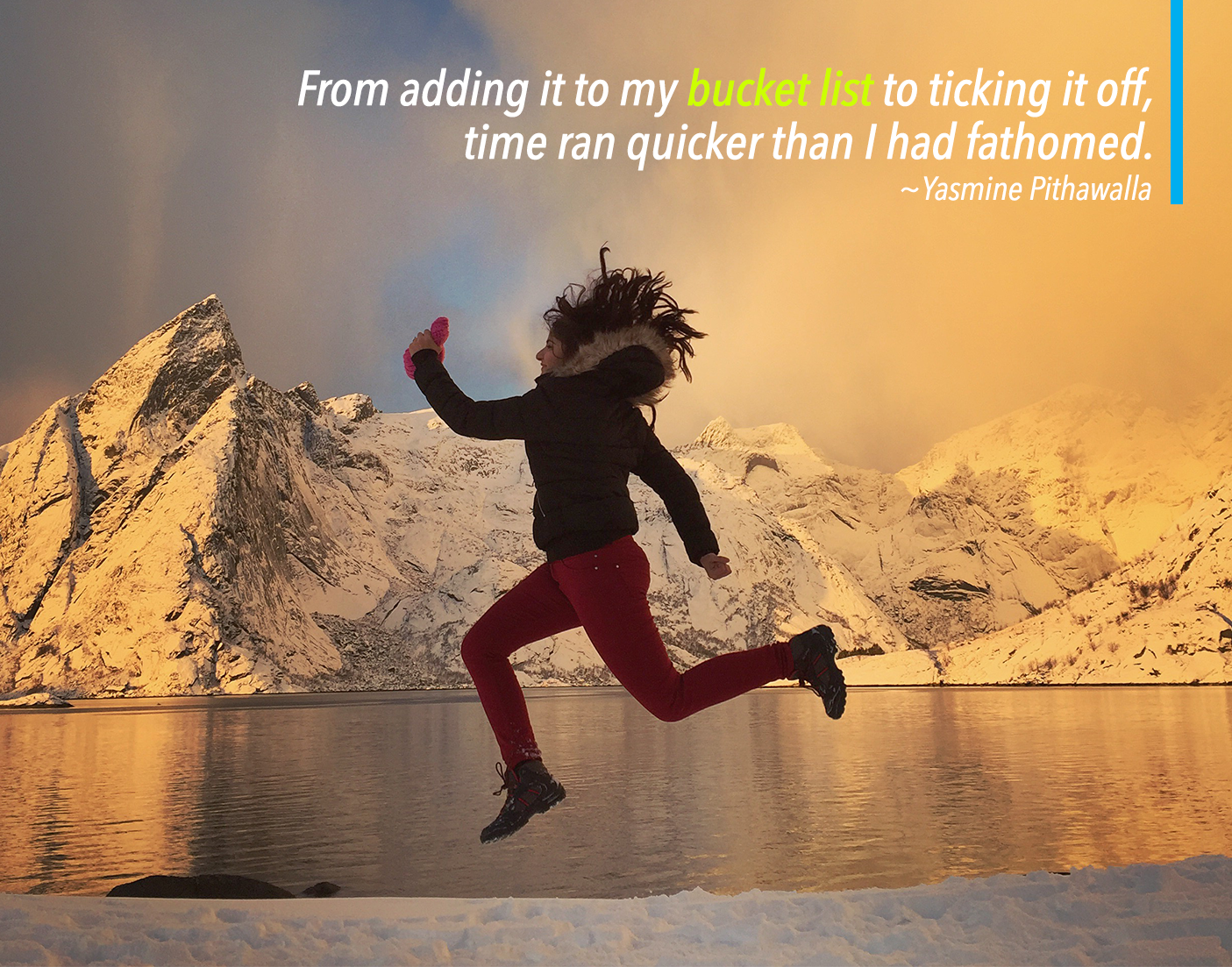 On The Wishlist
In 2016, my husband and I wanted to go on a vacation and thought why not tick Northern lights off our list?! Things soon started falling into place.
Turns out, no one I knew had ever viewed this God's beautiful creation and so I had to do some extensive research online. We wanted to plan this trip ourselves so we could customise it based on what we wanted to do. We didn't go through any travel agency and made all the bookings ourselves.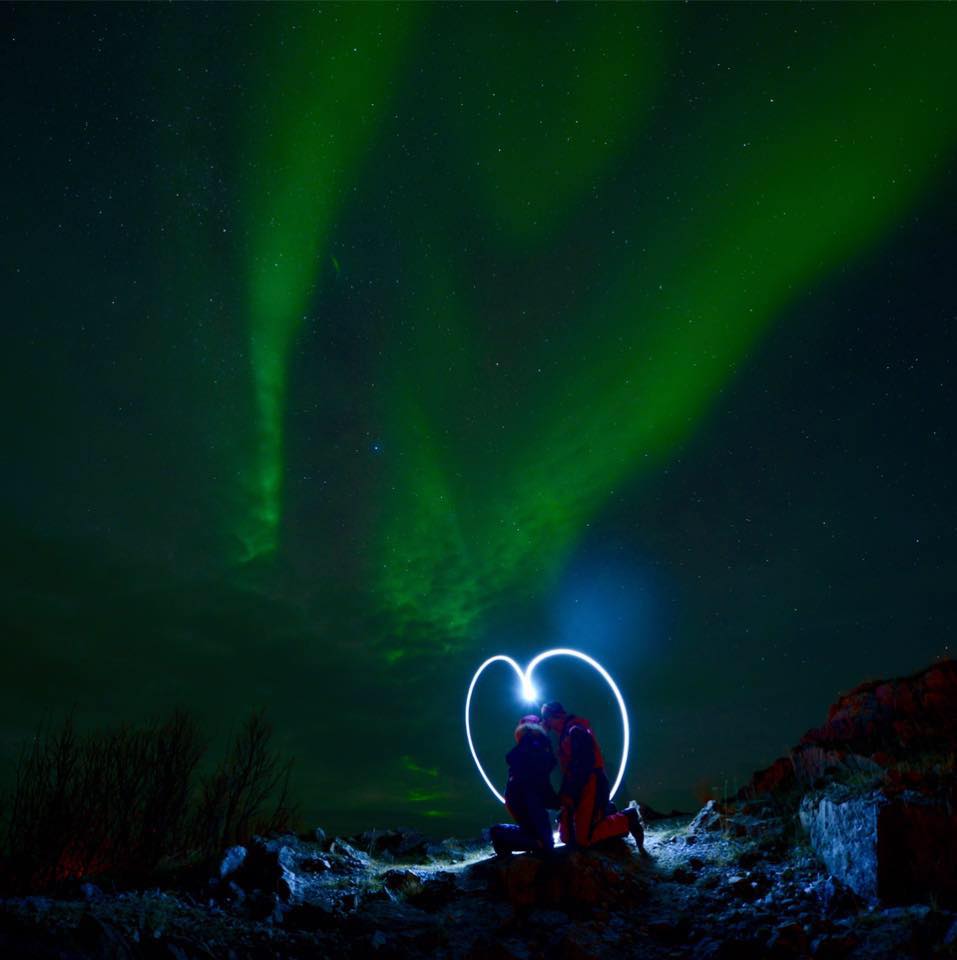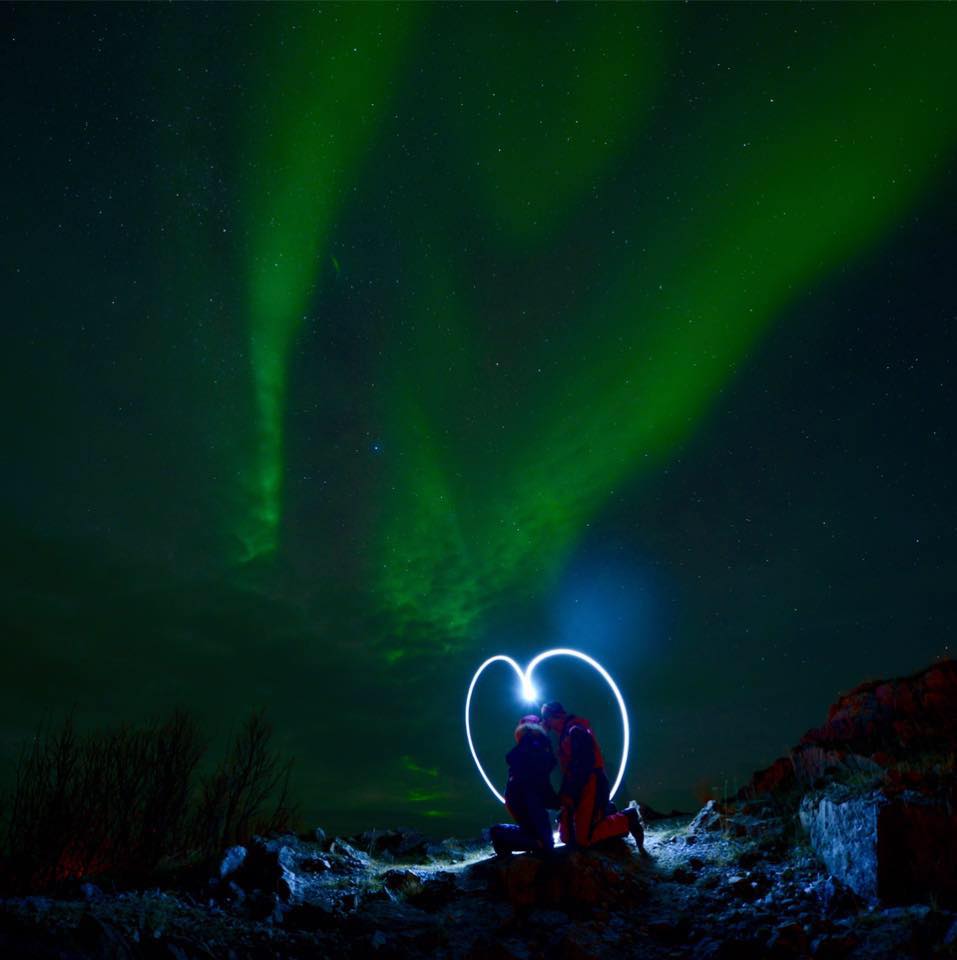 Catch the Best View From
There are a lot of places from where you can see the Northern lights like Norway, Finland, Iceland, Sweden etc. The higher up north you go, the better are your chances of seeing them clearly.
So after a lot of research, we chose Tromso, a small town in Norway. We also came across this place called the Lofoten islands (Norway). This place is so picturesque that we decided to go here just after seeing a couple of pictures. You can see Northern lights from here as well but its much clearer from Tromso.
The Best Time To Witness the Northern Lights
Anytime between October to March is a good time to see the Northern lights. Generally, the activity is strongest between 8 pm to 2 am.
We chose the month of November for two reasons, it was our anniversary and also, my husband and I had never seen snowfall. Also, post November, the daytime keeps decreasing and we wanted to enjoy the daylight as well.
If you want to do snow sledging, ride with the huskies & reindeer, I recommend go between Jan- March because by then there's enough snow for all these activities.
The Magical Experience
Picture this – you are far away from the city, in the middle of nowhere. Surrounded by mountains on all 4 sides with a lake next to it. A bonfire with marshmallows and hot chocolate.
You look up and what do you see – the best light show ever in the sky. The aurora borealis performing a dance for you. The feeling cannot be described in words, you have to see it to believe it.
If you're lucky enough to witness a very strong activity, you can also see shades of pink, otherwise, it's generally green.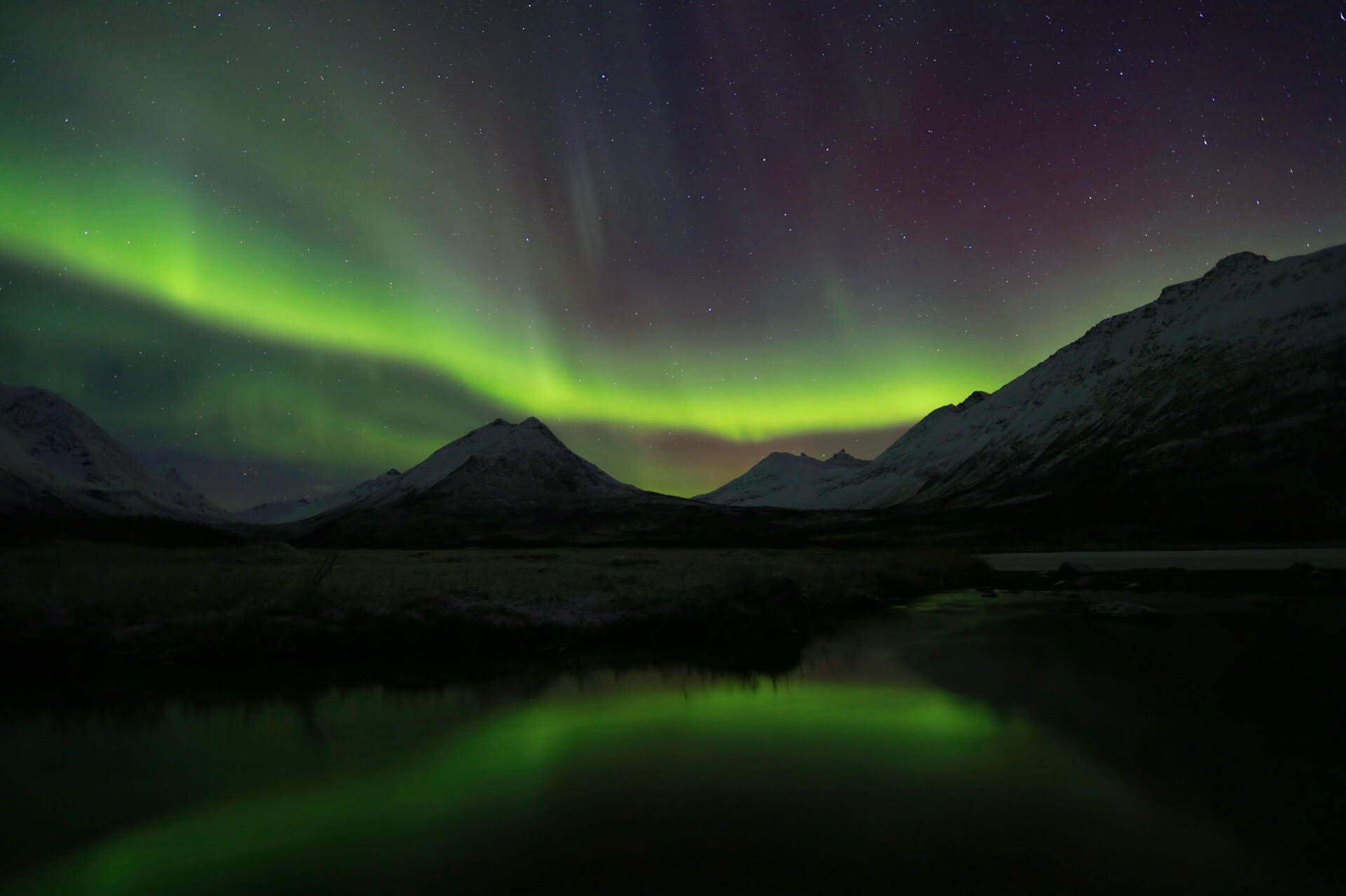 Are there any activities one can try there?
Other than the northern lights, you can do the following activities in Tromso. Just go to their information centre and they will tell you how to go about it:
Take a local bus and go for a spontaneous trek on your own
Walk through the beautiful Tromso bridge to offer your prayers at the beautiful Cathedral
Take a cruise to witness life-size whales
Visit Mount Storsteinen through the cable car to get an amazing aerial view
Wandering owl has an amazing tour around the Fjords to explore picturesque locations
Explore the city on foot
Tips & Tricks
A small tip, Trip Advisor is amazing if you're planning your trip. The people on this forum were so helpful and prompt with their responses. Read through all the threads before writing a question as most likely it would already be answered. You read a lot on internet but it's more comforting to get advice from someone who has already been there. Here are some more tips & tricks.
Travel Light: You'll be anyway wearing an overcoat/jacket in all your pictures
Capture: Carry a DSLR camera and a tripod is a must if you plan to capture the northern lights
No DSLR? Don't be upset, most of the tour guys, mail you the pics (Ask them if you aren't sure)
Visit Huken Pub (Tromso): It's the tiniest pubs I have ever seen but super cosy with amazing beer and food
Buffer 3-4 days at Tromso: Chances are one of the nights will be clear and you'll surely get a chance to see the Northern lights (You don't want to miss a chance to see the lights since you're going so far!)
Visit Lofoten: Breathtaking views
Hire a Car: It's much easier and cheaper to explore the place
Visit: Hamnoy, Moskenes, Svolvaer, and Trollfjord
Trek: Kvalvika beach.
Click NEXT to read about Shibani's dreamy journey.
[/nextpage]
[nextpage]
2. Shibani Chavan, Media Professional
With the belief that you are never too old to experience the northern lights, Shibani Chavan took her mother to this magical land last year. She believes, gifting this visual treat to her is probably the best thing she could have done. She tells us how she felt under the green sky.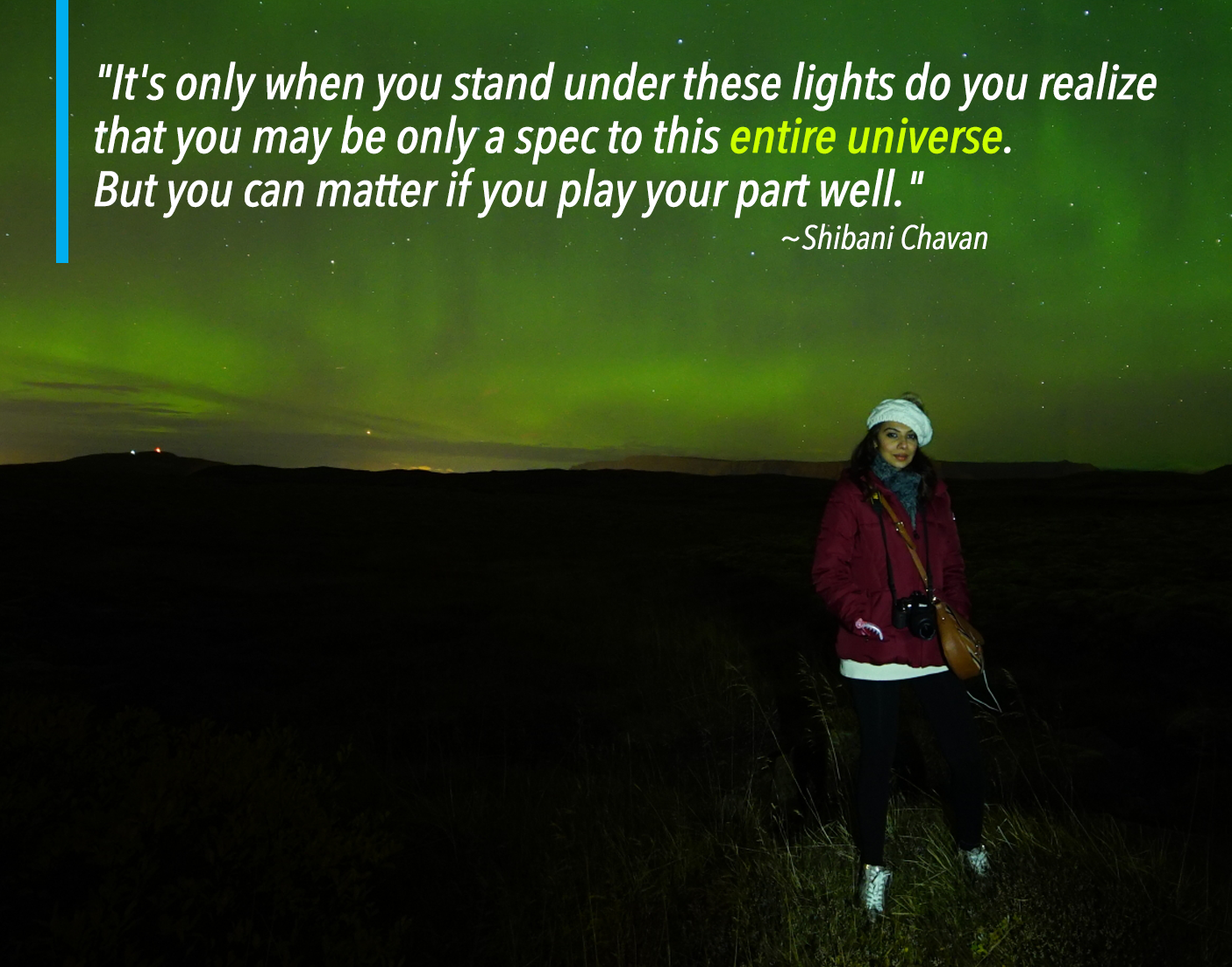 A Myriad of Emotions
There are few experiences in life that cannot be explained in words and this was clearly one of them. At first, there is a burst of excitement and a sense of non belief that this is happening for real. You are finally seeing the Northern lights! You just trying to make sense of all the things you read about. We often forget about the daily miracles by nature and concentrate on achieving material goals. No, nothing wrong with them. I still have a long wish list but….
When I stood under these lights and saw the dust particles play an important role in this phenomenon, I said to myself – I may only be a speck in this system but I do make a difference, if I play my part well.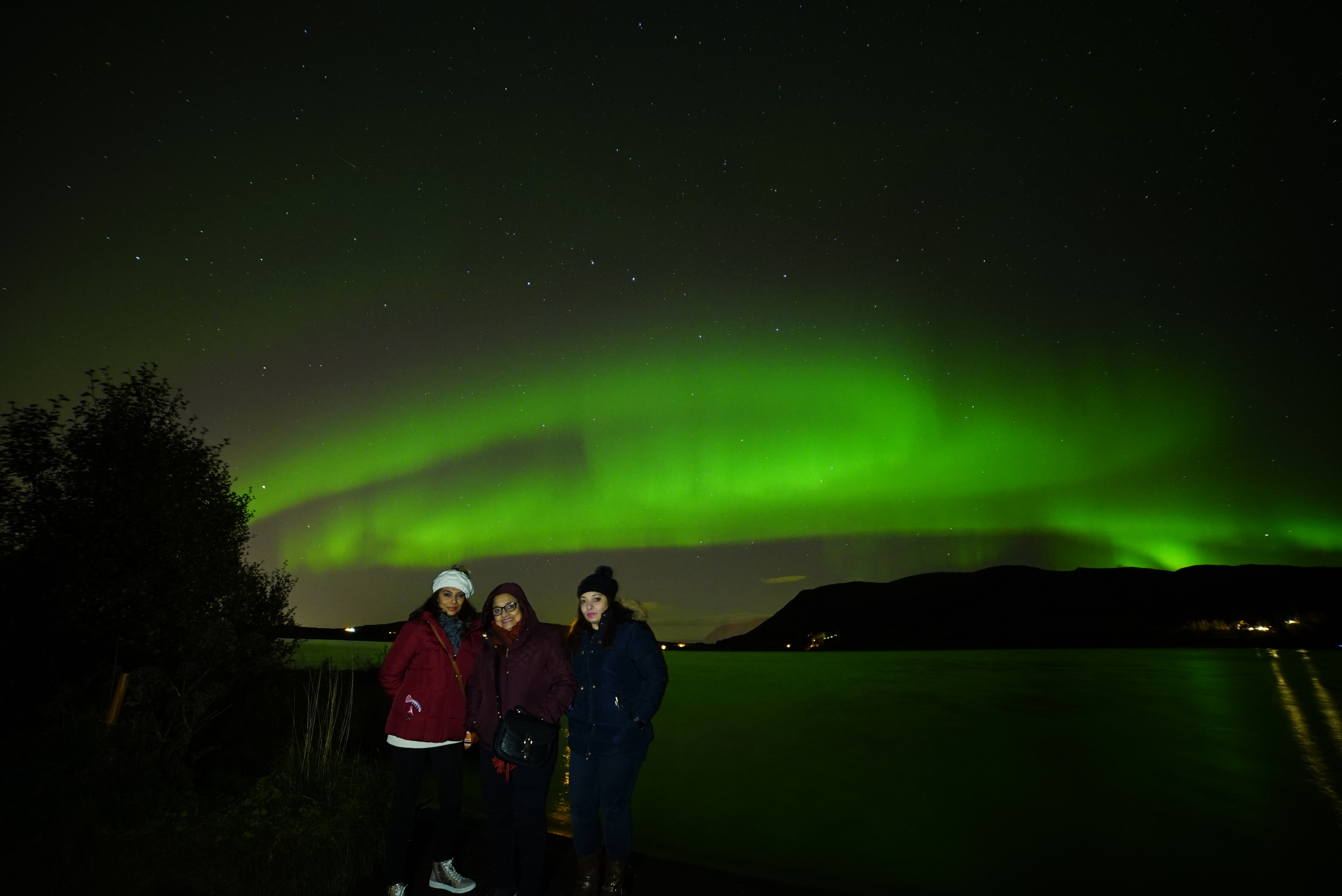 Catch the Best View From
It was just outside of Reykjavik, the capital and largest city of Iceland. This spot is so beautiful that you can see the lights reflect on the water with the mountains as a backdrop.
We also went to another district in Reykjavik, Grafarholt. Sit by the Reynisvatn lake and allow nature to take over. This place is so close to the city yet so secluded.
The Best Months To Witness The Dancing Lights
I did not want to do this in the unforgiving winter months of November, December, January and February so, I chose September-October.
Infact to my luck, in 2016, the best sightings happened from Sept 28 till Oct 1 and luckily, I was there all through out.
The Best time of the day
Anytime between dusk and dawn.
Catching the northern lights concurrently with a sunrise or sunset is one of the most spectacular sights you'll ever see in your life.
How To?
There are two ways of seeing the northern lights – either through tours or just do it yourself.
Go to the tourist information centre. Either opt in for a jeep tour or a mini bus that has a capacity of only 10 passengers. Not much crowd, just perfect. It is a little expensive but worth every penny.
I highly recommend you do it yourself. Hire a nice 4×4 (mini truck) for the day. Just drive around chasing the lights, pull over wherever you feel. Be adventurous. Stay curious, not stupid. I reckon if you want to do this on your own, then read this article. It helped me a lot.
Tips & Tricks
Layer up well with warm hoodies, gloves, jackets et al
Have hot chocolate and Icelandic vodka to stay warm
Shop at the supermarkets and stock up on ready-to-go food. Restaurants and super markets shut early in Iceland. Bonus is one of the most reasonably priced supermarket there.
Be prepared to spend a lot. None of the Nordic/Scandinavian countries are cheap. INR may seem stronger than Icelandic Krona but you will still be paying a lot for everything.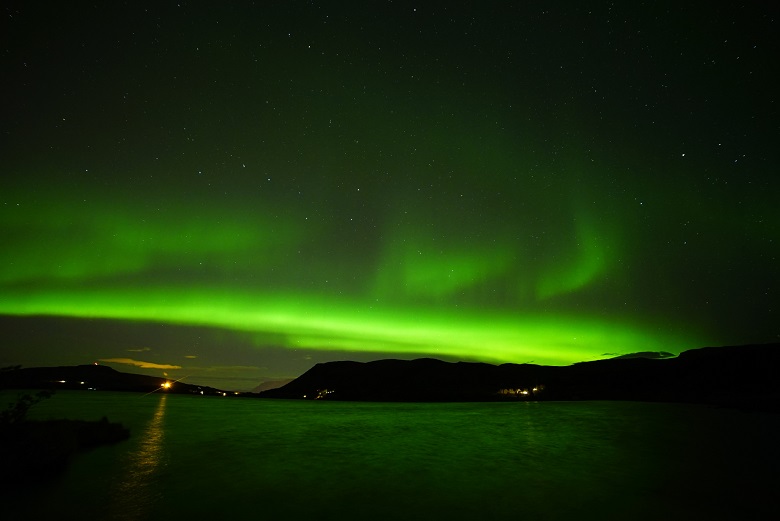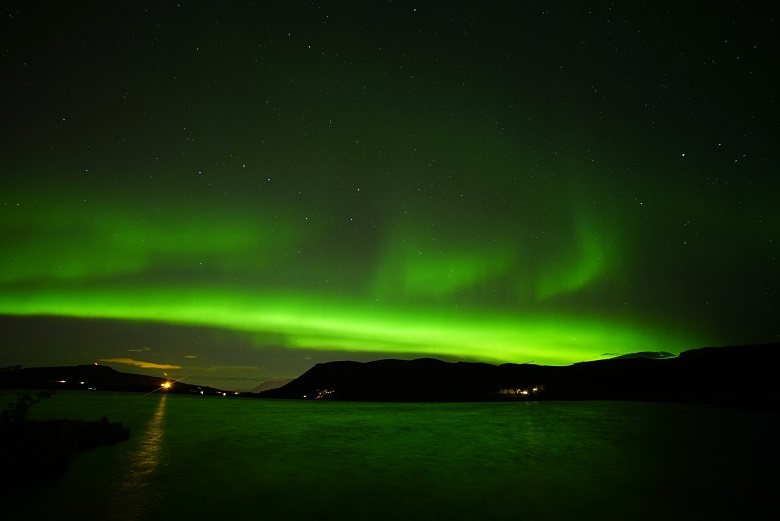 Did these inspire you to knock off these experience off your list? Share your thoughts and feelings with us in comments below.
LIKE Curly Tales on Facebook | Instagram | Twitter
You can subscribe to our newsletters.