We all knew that breakfast is the most important meal of the day and it's worth getting up early for. Don't believe us? These breakfast joints in Kolkata will force you to head over for a bite in the morning, sans any alarms!
1. Flury's, Park Street
No breakfast-lover, be it a local or a foreign tourist has ever been able to walk past this iconic breakfast place in Kolkata which has single-handedly upped the ante as far as English Breakfasts in Kolkata are considered. It may not be all that light to the pocket but a set authentic English breakfast, assortment of Quiches, Pastries, and Croissants, among others, are sure to come for a price.
Address: 18A, Park Street, Park Street area, Kolkata, West Bengal 700071
Phone: 03340007453
Cost for two: ₹1350
2. Chitto Babu'r Dokan, Dalhousie
A household name amongst office-goers in Dalhousie, a breakfast at Chitto Babu'r Dokan cannot go amiss if you are someone who is a lover of humble breakfasts. Situated in Dacres Lane which is known for its street food, Chitto da, as the locals lovingly call him, his famous cha (tea) goes perfectly with the chicken stew, Paruti-ghugni, veg fried rice, and so on.
Address: 3, James Hickey Sarani, Chowringhee North, Bow Barracks, Kolkata, West Bengal 700069
Phone: 098041 42707
Cost for two: ₹ 200
Also read: Enjoy Authentic Chinese Breakfast at Tiretta Bazar in Kolkata
3. Banana Leaf, Komala Vilas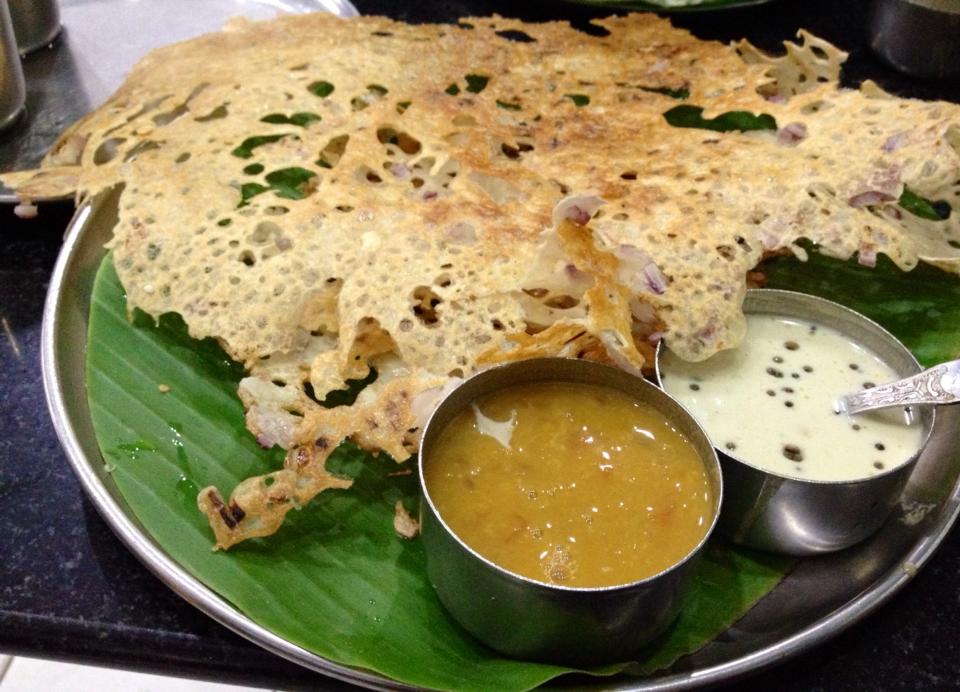 South Indian for breakfast is perhaps the perfect plan before you kick-off before a long day. The dosas, idlis, and vadas at Banana Leaf in Gariahat will both satiate you and leave you feeling light as well. The cherry on the top? Amazing service that the guests vouch for, and the must-have filter coffee.
Address: 73 & 75, Lake Market Area, Kolkata
Phone: 033 2464 1960
Cost for two: ₹ 400
Also read: Take This Old School Boat Ride On The Hooghly River In Kolkata
4. Putiram Sweets, College Square
Care for a traditional Bengali breakfast fare? Putiram Sweets at College Square has been serving the locals for decades with their killer radhaballavi (stuffed puri) and chholar dal (aromatic lentil soup) along with the sweets without which a Bengali breakfast is incomplete.
Address: 12A, Surya Sen Street, College Street, Kolkata
Phone: 9433012395
Cost for two: ₹ 100
Also read: Take A Stroll In This Haunted Burial Ground In Kolkata
5. Wise Owl, Gariahat
Alfresco breakfast on your mind for a lavish affair? Wise Owl at Gariahat has made its name amongst the top breakfast joints in the city for its lip-smacking pancakes, sandwiches, and its signature All Day Breakfast Platter. With aesthetic decor and a fantastic alfresco seating, this is one breakfast joint which will surely wake your palette up!
Address: 66/2 B Purna Das Road, Gariahat, Kolkata, India
Phone: 03324646422
Cost for two: ₹ 1000
LIKE Curly Tales on Facebook | Instagram | Twitter
You can subscribe to our newsletters