Brew some delicious beer now at HOME! Yes, an all-in-one kit is now available to help you brew and produce this drink which will eventually save you from beer shopping at liquor stores, or even having some at a bar or restaurant. There are many techniques which can help you brew your beer perfectly and we aren't kidding, but this might even turn into your full-time hobby.
Beer Brewing For The First-Timers
Well, this entire process might seem a little daunting for the first-timers, but this Goa-based uber-cool model and entrepreneur introduces the art of drinking beer handcrafted at home. The brand, Dream UFO, by Komal Choudhary is offering a dream all-in-one beer brewing kit which comes with a handbook of beer recipes.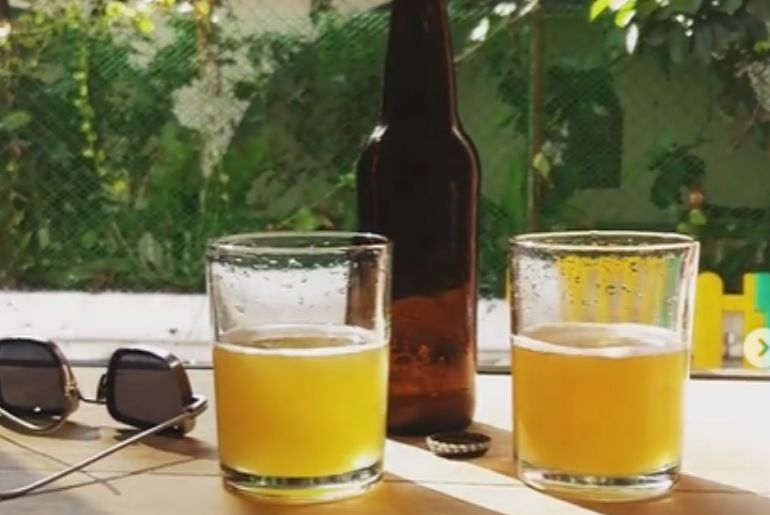 Also Read – Sip Beer & Listen To Vinyl Records At India's First Beer & Vinyl Bar In Bangalore
The Home Kit With Instruments And Tested Recipe Book
The Kit contains, sparging tray, bottle caps, bottles and a handbook with which you can start your brewing journey. And, if you're asking yourself, why brew and handcraft the drink with so much effort when it can be purchased. Komal has an answer to this and says, it is very cost-effective, and can even get you together with the brewing community.
The overall brewing process takes a few 3-4 hours along with the fermentation which will take a week or so. But to reach your final destination, i.e., freshly brewed beer, it will at least take you a month.
And don't forget that the brewing kit is a one-time purchase, and the Dream UFO team also helps you initially in your first few brew with tutorials, instructions and video calls.
View this post on Instagram
So, why not start this unique hobby which you can also share with your partner, family and even friends.
Also Read – Deja Brew In Delhi Serves Unique Coffee Cocktails Along With Premium Cigars And Craft Beers