Under 140 Characters
Nueva is a fine dining restaurant in Delhi that is owned by Virat Kohli, the captain of the Indian cricket team and is highly influenced by the South American cuisine.
What Is It?
The restaurant is located in Delhi's Sangam complex in RK Puram, it sets a benchmark for all other restaurants with its distinctive taste in decor and ambience, a space that includes two floors, complete with private dining space for birthday celebrations, anniversaries and other private parties.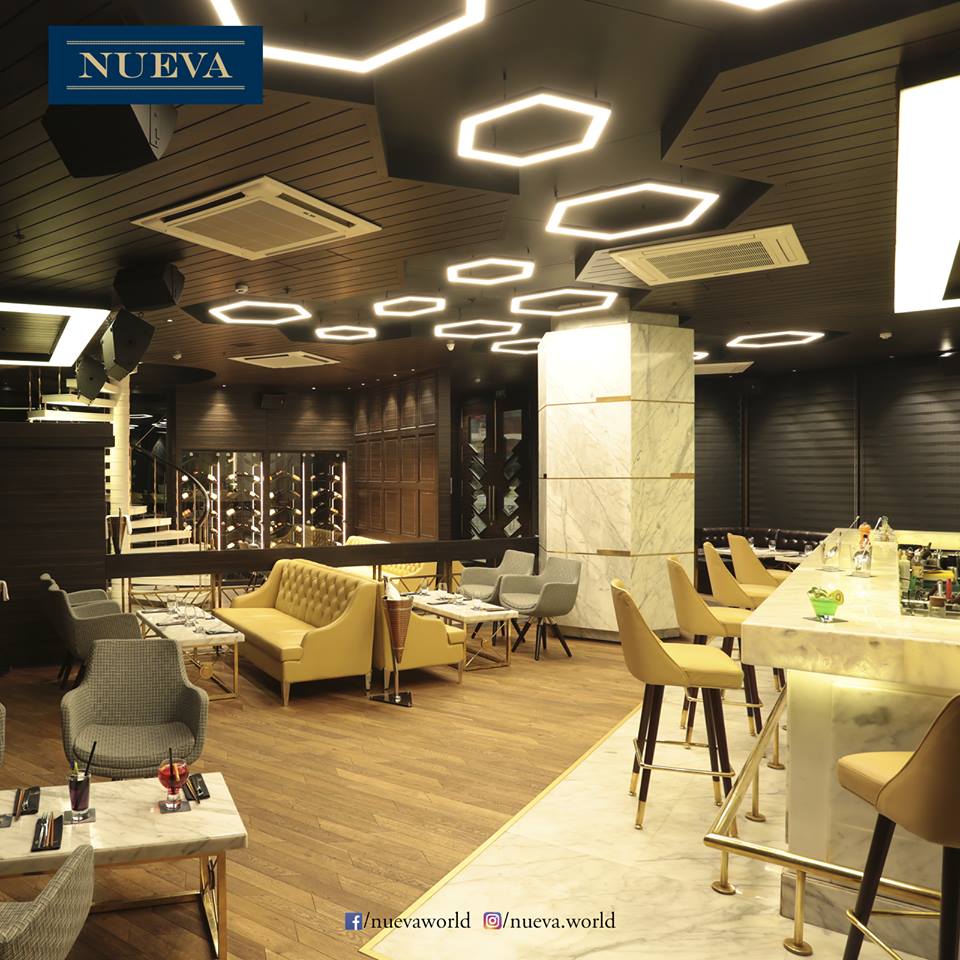 The restaurant has dishes that will take you through the pages of history, the culture of the Latin land – South America. With a celebrity chef in the house, Chef Michael Swamy who has flown in from Mumbai, unravel a cuisine and bite into dishes of the mighty Inca and Moche civilizations that trace the past.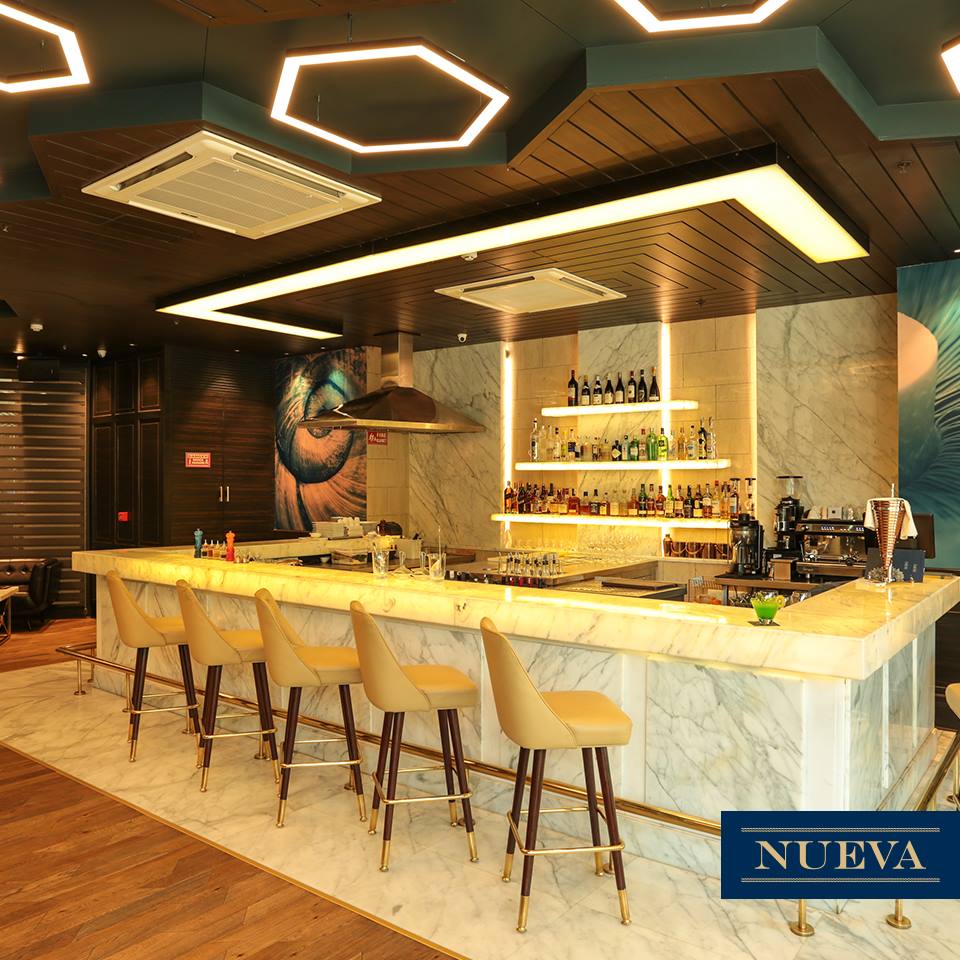 What's In It?
Indulge in a unique taste of cuisine inspired by the palates of Peru, Chile, Columbia, and the culinary fares of Spanish conquistadors, French merchants, Portuguese colonists, Dutch treasure seekers, and Asian immigrants.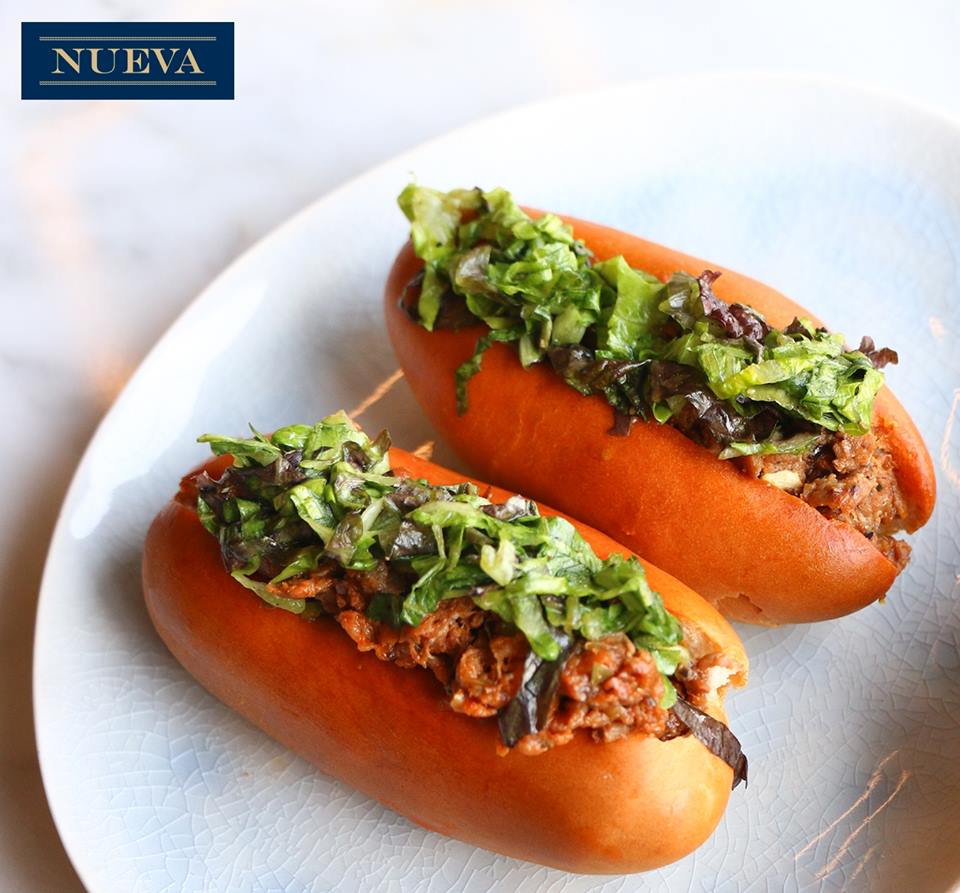 Bite into dishes like Shrimp Ceviche, which comes in a spicy tumble of Amarillo chillies and this will start you off on an adventure to the South American heritage. Try the Duck Ham and Cheese, Marinated Artichoke Hearts as appetizers and Sky Salad. Go for Grilled Prawns in Coriander Sambal, Grilled Tofu with Chimichurri vegetables and Dutch Confit with the Pear Sauce.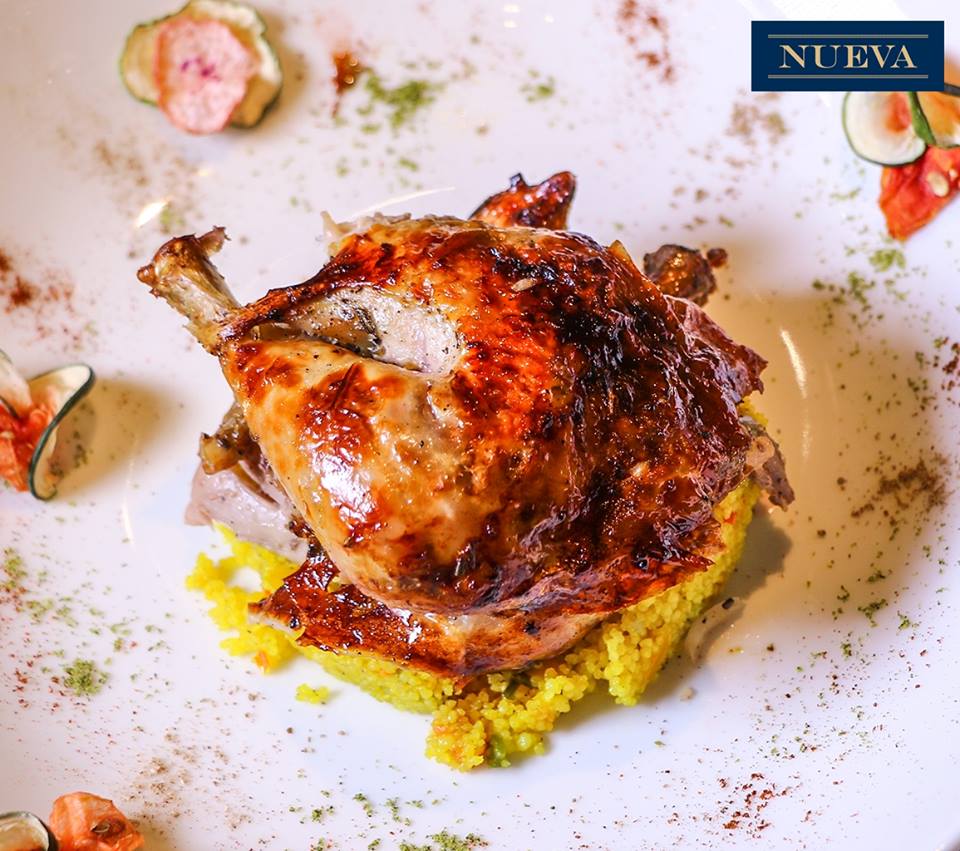 Wash it all down by indulging in some classic beverages as Nueva has a list of impressive mocktails that are all curated by an amazing Mixologist. Que Melon and Baya Beso are highly recommended.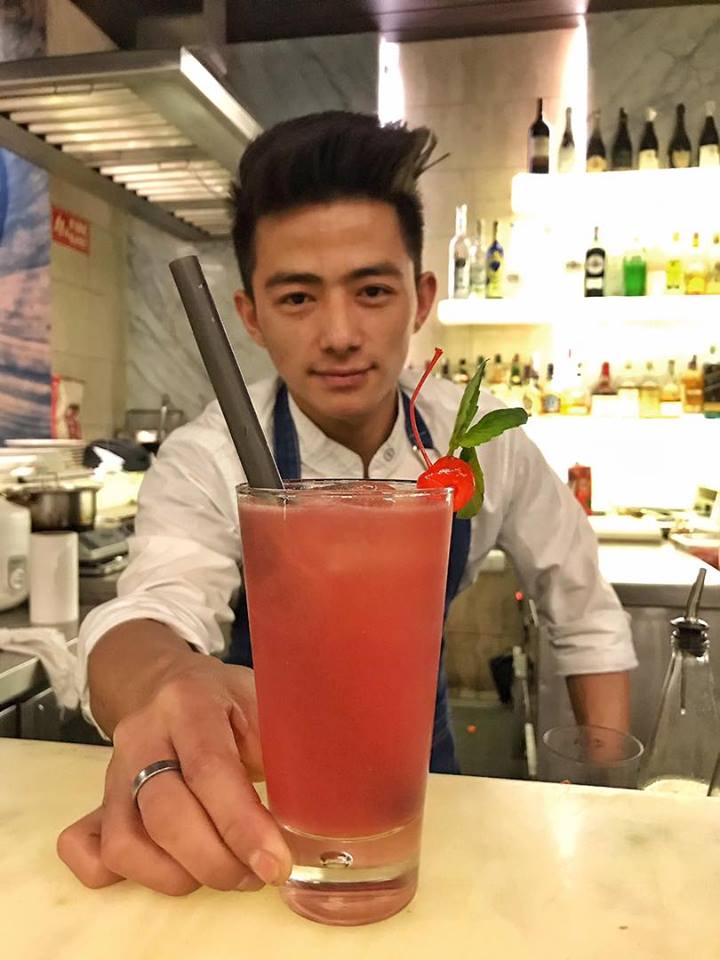 This restaurant makes for an ideal spot to indulge in delicious food and beverages and if you're a fan of the Indian cricket tea heartthrob, Virat Kohli, well it's just a cherry on top!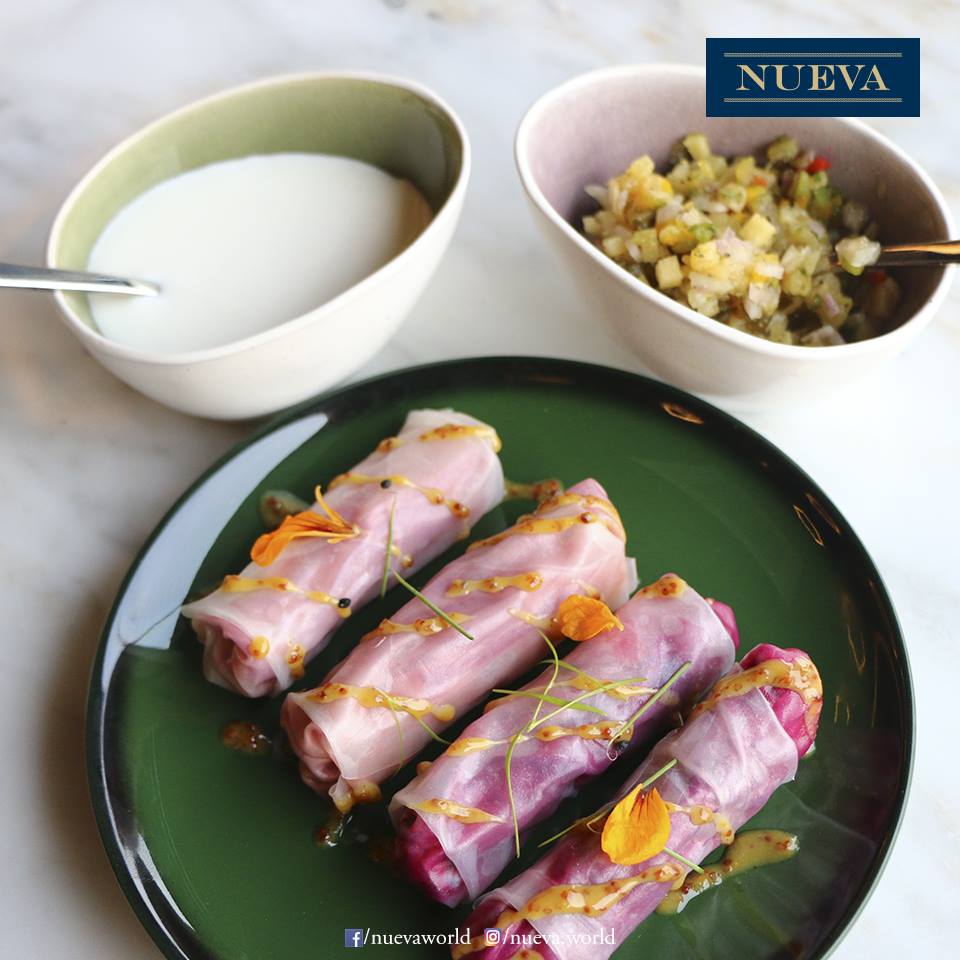 Deets
Address: Nueva, Ground Floor, Sangam Courtyard, R K Puram, New Delhi
Phone: 011 26168382, +91 9811758382
Cost for two: ₹3,000