Aren't you usually on the lookout for a trendy and trendy nightclub to visit? Pull your socks up, because there's a new bar coming to Dubai. Cause | Effect Cocktail Kitchen, one of the top bars in the world, will open later this month at the Sheraton Grand Hotel in Dubai. Are you planning a night out already? There's much more to learn.
The Bar Will Be In Town For Only Four Weeks
Cause | Effect Cocktail Kitchen, a native of Cape Town, South Africa, will open on Wednesday, October 27 at the Sheraton Grand Hotel. On the 31st level of the Sheraton Grand Hotel is Dubai's premium lounge. It will be open from 9 p.m. to 3 a.m. Monday through Saturday. I didn't want to let you down, but it's only going to be in town for four weeks. Though you can always make it up by getting in as soon as possible for that once in a lifetime night.
Cause | Effect Cocktail Kitchen, which was ranked the 75th best bar in the world, promises a "one-of-a-kind pop-up experience with energetic, joyful, and thrilling mixed beverages and a culinary menu to match."
View this post on Instagram
Also read: This Dubai Bar Is Offering Ladies Night Deal With 5-Hours Of Drinks For AED 100
Have A Sip Of Innovative Beverages
Enjoy inventively prepared beverages inspired by Cape Town's seas, mountains, vineyards, and fynbos. The drinks are made with local ingredients and a combination of modern and traditional processes to create unique drinks.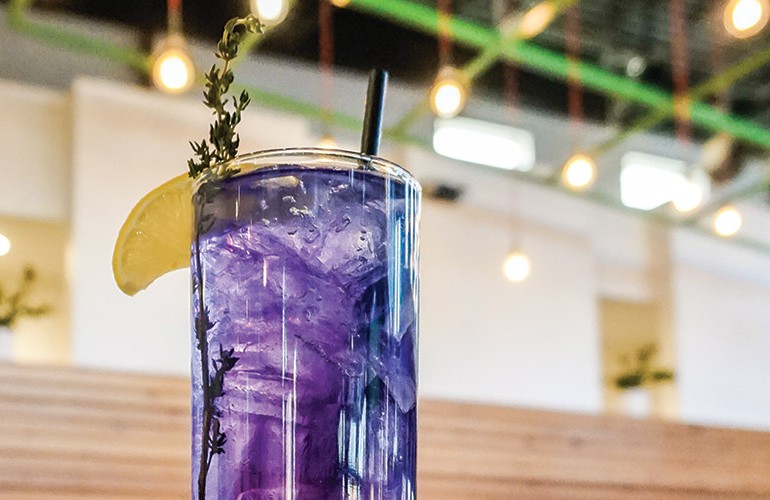 The Most Awaited Special Menu
You should be aware that there is a particular menu created just for Dubai. What an interesting prospect! Drinks that are inspired by the UAE's natural surroundings while also emphasising sustainability. The price of alcohol will begin at Dhs 65. Expect rooibos lemon cordial, fennel, sandalwood, pomegranate, and perhaps goat's cheese among the components. Expect cocktails with flair, as the presentation is as fascinating as the flavours.
Also read: Dubai's Second Hindu Temple Adjacent To Jebel Ali's Guru Nanak Darbar To Open Doors In 2022
Don't forget your smartphone either, as these creations are ripe for the 'gram.