No one thinks of wine when they talk about Indian food. Besides, the thought of trying to pair wine with Indian dishes might seem like an impossible task. Not to mention that most of the Indian dishes have hints of spice in them. The good news? It's not as difficult as it seems. Here's how you can treat your taste buds by pairing Indian food with different types of wines. Read on!
1. Papadi Chaat With Sparkling Wine
Papadi chaat is love. Unlike other chaat variants, you could add absolutely anything to this dish and it would still taste sublime. But primarily, papdi chaat comprises a mix of crushed papdi, a boatload of chutneys, a spicy potato mixture and a generous amount of sev on top. But it's time to move over cheese with wine and try papadi chaat with red wine. The tangy chaat tastes extremely well with sparkling wine. There is nothing like pairing the fruity hints of the chaat with the dryness of the wine.
2. Sula Chardonnay With Aloo Poori
Aloo Poori has to be India's all-time favourite dish. But the dish can taste even better with wine, especially Sula Chardonnay. Wine pairs well with everything from the nagori of Old Delhi to kachoris of Eastern India. Sula Chardonnay with a bit of citrusy flavour works extremely well with the spicy of the aloo poori. Wine Lovers Can Now Try Dragon Fruit Wine Produced By Nagaland Woman.
3. Galouti Kebab With Pinot Noir
Galouti or galawati means 'extremely soft' something that melts in the mouth. Here, finely minced lambs are used along with a heavenly mix of over 150 exotic spices to get the lip-smacking flavour. Pinot Noir's grape-flavour goes well with the kebab and the spices. This 150-Year-Old Wine Shop In Kolkata Takes You Back To The Vintage Era Of Boozing.
4. Gulab Jamun With Port Wine
When we think of our favourite mithais, Gulab Jamun single-handedly tops our list. The soft melt in your mouth Jamun and the sweet rose flavoured syrup is like a match made in heaven. And while you might have tried gulab jamun with vanilla ice cream, have you tried it with wine? Port wine with gulab jamun is a combination you will get addicted to. The wine perfectly complements the sweet and saffron-y gulab jamun.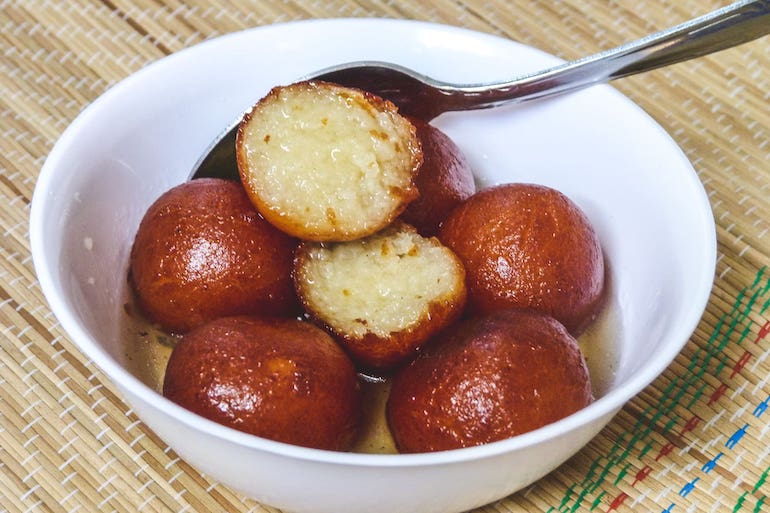 5. Kheer With Chenin Blanc
No matter which part of India you come from, you've definitely loved your own version of kheer. The sweet dish is prepared from milk, sugar or jaggery, dry fruits, rice, or vermicelli. Isn't your mouth watering already? But if you have never tried pairing kheer with wine, you must do it now. The sweet Indian Chenin Blanc with notes of peach and pear pairs magically well with the Indian kheer. Here Are 7 Local Wines In India You Probably Didn't Know About.
Which of these combinations have you tried? Let us know in the comments.