A refreshing glass of white wine or exquisite red wine, can surely leave you with a huge smile on your face. If you're the kind who'd like a fruity mango or strawberry wine, then you know the party starts the minute you pop the cork off right? Well, wine lovers, while you have your hearts on videsi wine brands, maybe it's time you give the desi ones a go. With this need to go vocal for local, here are 7 local wines in India you probably haven't heard of.
1. KRSMA Estates Cabernet Sauvignon
KRSMA Estates nestled in the hills of Hampi in Karnataka has won many awards for its fine Indianwines. One of the best wines here is the Cabernet Sauvignon. This 2014 vintage wine is hailed one of the best in the country. This juicy, wine having a deep purple colour has lovely undertones of mocha and dark cocoa. To track this gorgeous bottle, you might have to run around a bit, as it's not easily available.
Also Read: From Pink Hummus To Chocolate Hummus: 5 Quirky Hummus Variants In Dubai We Bet You Have Never Tried Before
2. Myra Vineyards Misfit
Misfit is an exquisite blend of Shiraz and Cabernet Sauvignon . This wine is known for its light , bouyant flavour that's great to devour with seafood. Myra's first of a kind, unfiltered red wine variety is a limited addition. It's matured in French oak barrels for 18 months and it's natural characteristics have been retained. You can easily get yourself a bottle of this fine wine in Maharashtra, Goa and Karnataka.
Also Read: Karnataka To Have Delicious Chocolate Park With Fresh Chocolate Making Demos
3. Rhythm Strawberry Wine
Those of you who adore fruity wines, must try out Rhythm's strawberry wine made from fresh strawberries in Mahabaleshwar. This fruity wine has a striking pink hue and a balanced acidity that's perfect for afternoon parties. With a refreshing note of strawberry and a berrylicious sensation in your lips, this wine is unique and a winner in every sense. If you're a mango lover, you can also indulge in Rhythm's mango wine prepared from mangoes in Ratnagiri.
Also Read: Virtual Wine Tasting Is The Latest Lockdown Trend
4. Vallonne Merlot Reserve
Coming to limited edtions, Nashik based boutique winery Vallonne Vineyards has Merlot Reserve, a full bodied wine with upbeat acidity and plush texture. When you sip this you can get the fresh aromas of vanilla and dark chocolate. This wine is enhanced by barrel aging. It goes beautifully with robust curries, biryani and even grilled meat.
5. The Source Rosé by Sula
Rose wine goes great with a variety of vegetarian dishes and seafood preparations. The Source Rosé by Sula is a coral coloured dry rosé wine which will remind you of the almon pink wines from Provence. This uncommon Indian wine has a fresh juicy palate and bright acidity. From a veg pasta to tandoori prawns and grilled fish, you can enjoy it with a wide variety of light dishes. Meanwhile, here's a video of the Sula CEO Rajeev Samant to know how the pandemic has affected the wine industry. 
Also Read: 3 Quick Wine Getaways Near Mumbai To Visit After The Pandemic
6. Fratelli Sangiovese Bianco
The logic goes, red wine is prepared with red grapes and white with white grapes right? Well, here's where things will get a lot more interesting. Fratelli Sangiovese Bianco is a white wine prepared from red grapes. Only two other wineries in this world do this. The structure of this wine comes from red grapes, yet it's still light and crisp just like white wine. It's super unusual yet refreshing to the palate.
Also Read: SulaFest Cancelled For The First Time In 14 Years
7. Saino Red Wine
What if I told you that you can get a bottle of Indian red wine for just ₹50? Well, we aren't kidding, a small bottle of Saino red wine from Sikkim costs just ₹50. Prepared from the pulp of red or black grapes, then fermented with grape skin, this red wine tastes sweet and exquisite. You can also get Saino red wine in Delhi, Kolkata and Mumbai.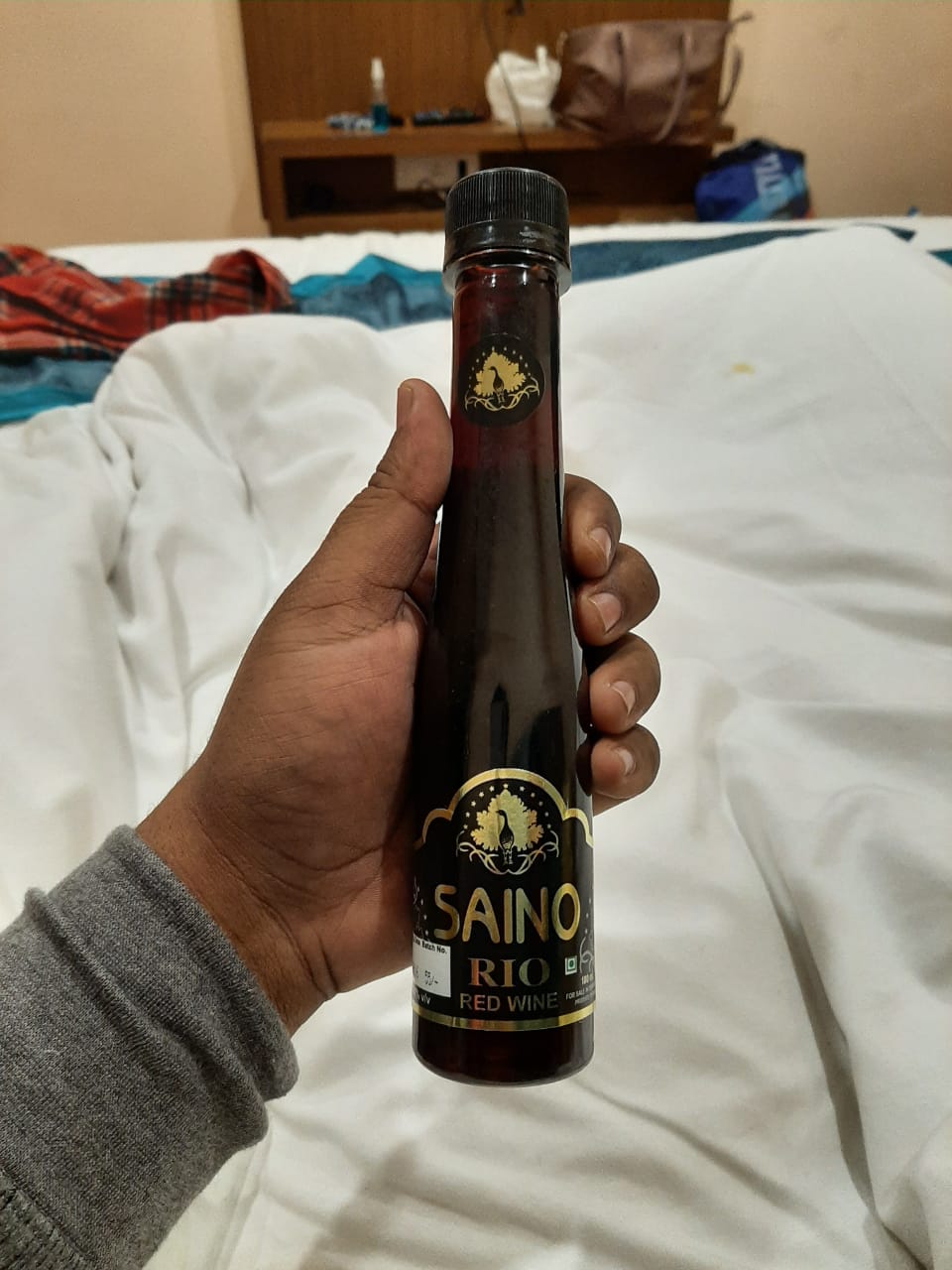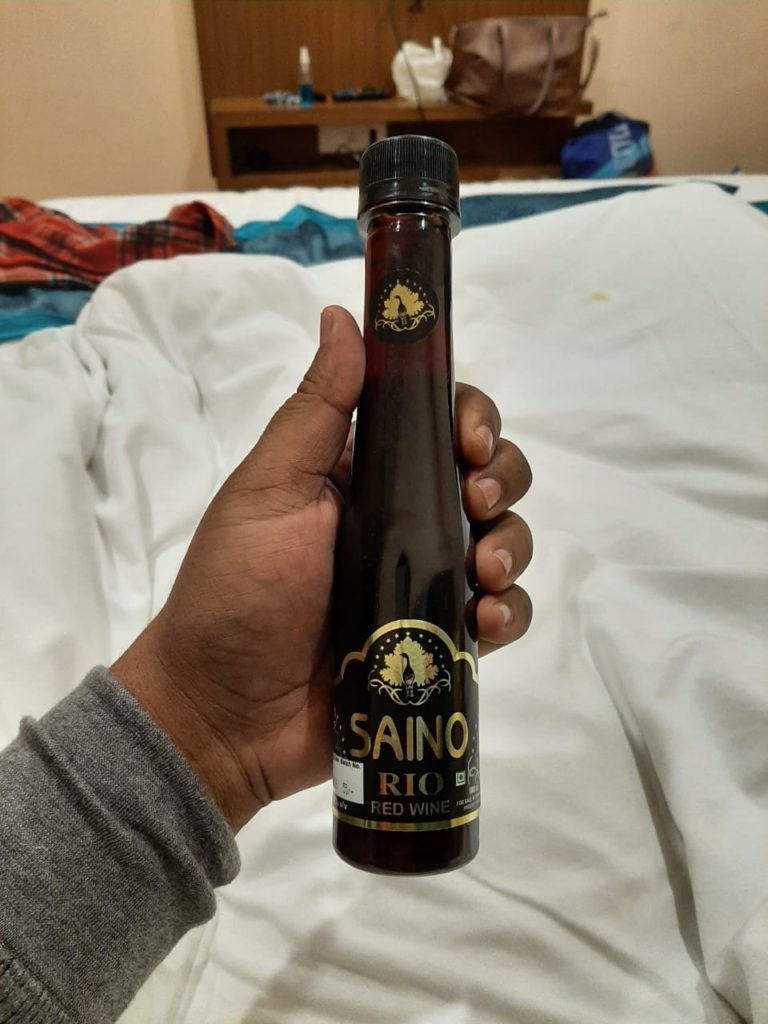 If you're a true blue wine lover, then head to Grover Zampa in Nashik. Here's a fun video so you know exactly what you can do here.