#DilDhadakneDo Moment
Parineeti Chopra is in Egypt. She is not staying in a hotel but she has been on a cruise for 2 days. River Nile is her current location. Catch her if you can! 😉
To fully discover the ancient wonders of Egypt, a cruise on the River Nile is truly an unforgettable experience. She is heading to Luxor and we are awaiting her Instagram updates.
The Nile River has been Egypt's lifeline since ancient times and there is no better way to trace the passage of Egypt's history than to follow the course of the Nile.
Nile cruises operate between Luxor and Aswan. The trips are an enjoyable and comfortable way to discover the ancient sites of Upper Egypt. Until we go on this cruise, check out Parineeti's pictures to envy her.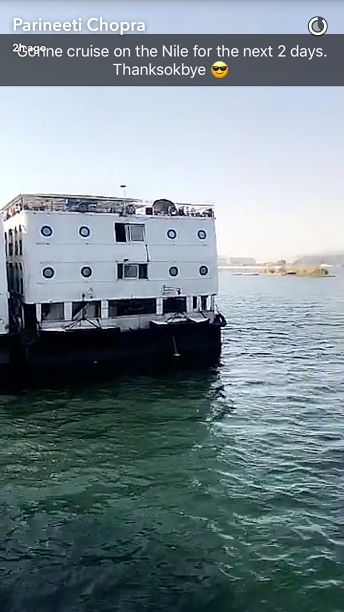 LIKE Curly Tales on Facebook | Instagram | Twitter
You can subscribe to our newsletters.