Pav Bhaji! Who'd think a simple dish of spiced mashed vegetables and bread from Mumbai, would be one of the most loved dishes in the country? Well Mumbaikars, during this lockdown, if you miss gorging on Pav Bhaji as much as we do, then we have just the list for you. If you can't go to your favourite Pav Bhaji joint, then let the spicy bhaji and butter pav come to you. Here are 5 Pav Bhaji places in Mumbai that delivers at your doorstep.
1. Bhagwati Pav Bhaji
Looking for a quick bite to help you get through these lockdown blues, then just order delicious Pav Bhaji from Bhagwati Pav Bhaji. With multiple outlets all across Mumbai, your food cravings are taken care of. Their pav comes slathered with tons of butter. And they are so tasty that you can even just eat it by itself. And if you're a Bangalorean craving for Pav Bhaji and then check out our list of the best Pav Bhaji places in Bangalore.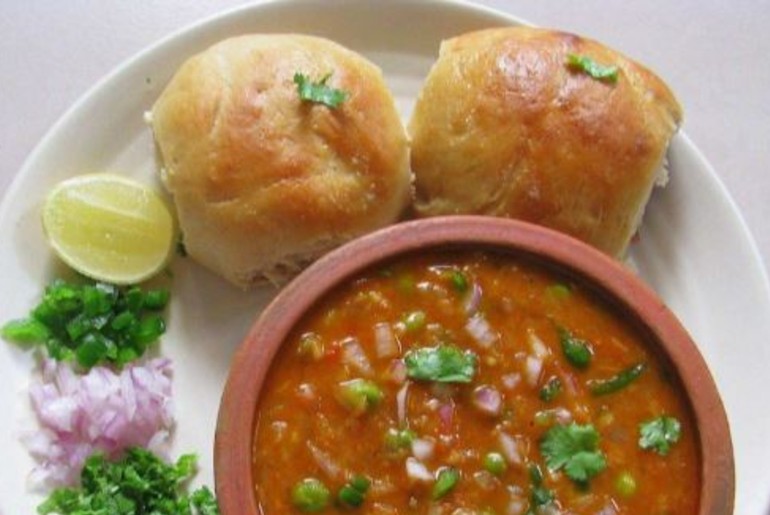 Price: ₹105
2. Sadguru Veg Diet
To cheese or not to cheese, that's the millennial question. Well, some of us like our Pav Bhaji authentic, and others love it with a cheesy twist. Sadguru Veg Diet offers you delicious Cheese Pav Bhaji that tastes as good as it sounds. Serving you for 50 years, their sumptuous Pav Bhaji speaks for itself. Now stop drooling and plan a Pav Bhaji dinner right away.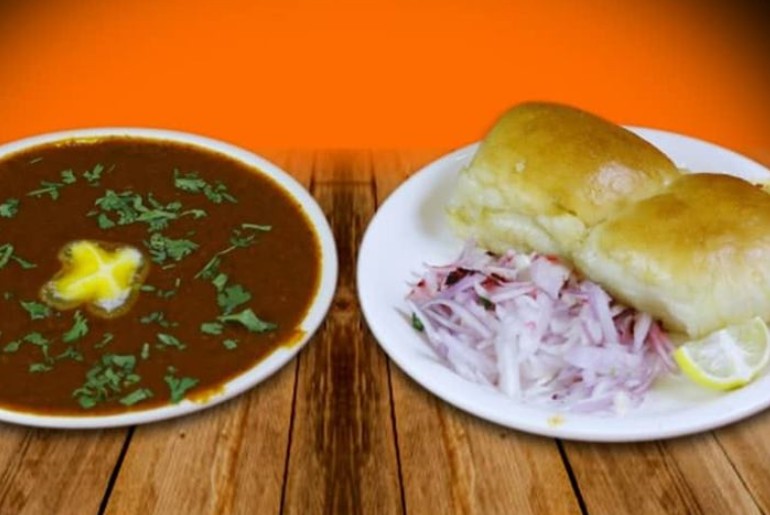 Price: ₹238
Also Read: 10 Best Pav Bhaji Places In Delhi Because Everyone Deserves Finer Things In Life
3.  DP's The Fast Food Centre
Generations upon generations of college students have spent their precious time gorging on delicious Pav Bhaji at DP's. Now that colleges stay shut, how can they get college feels right? Wrong! DP's is open for delivering their signature dishes right at your doorstep. So all you have to do is order their buttery Pav Bhaji and savour it while you work from home or chill with your family. And don't forget to wash it down with some fruit beer!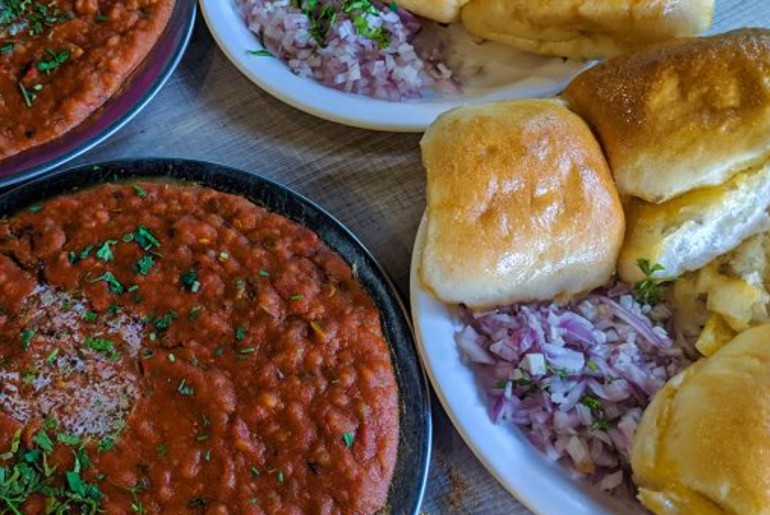 Price: ₹185
4. Shiv Sagar Veg Fast Food, Kandivali East
The Pav Bhaji at Shiv Sagar is just love! Soft butter Pav paired with spicy flavoursome Bhaji can get bring a smile on anyone's face. So if you can't visit your favourite food joint, don't worry. Shiv Sagar Veg Fast Food at Kandivali Eats delivers your favourite dish. So you can enjoy it in the comfort of your home. The best part is you can also prepare it yourself? How, well, just watch our video below and don the chef's hat.
Price: ₹165
Also Read: 10 Best Pav Bhaji Places In Dubai For 2020
5. Kubera Veg Treat, Vasai
Folks in Vasai! Whether its heavy rains, hot days or cold winters, a plate of piping hot Bhaji and wholesome Pav is the perfect comfort food. Kubera Veg Treat is your abode to order a sumptuous place of Pav Bhaji for any and every day. So don't think too much. Your dinner plans are sorted thanks to their delicious Pav Bhaji.
Price: ₹140
Now that we've taken you on a Pav Bhaji ride. Here's a fun video on the best Pav Bhaji in Mumbai. Check out to know who's gonna win.