It's been some time since the Summer season entered India. And with that, the markets have started filling up with everyone's favourite mangoes. The sweetness and aroma of mangoes can make anything better at any moment. There are so many eateries that are serving the most delectable dishes made of mangoes in this season. Without further ado, let's take a look at the 5 places to enjoy super yummy mango dishes in Mumbai till the summer lasts.
1. Kill No Kalories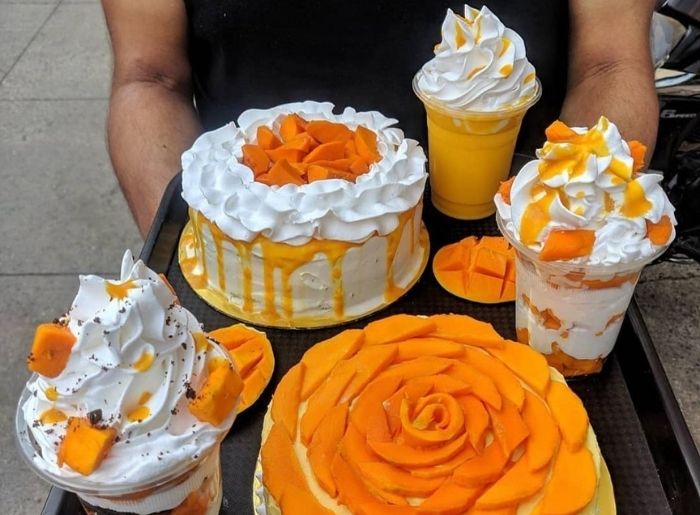 Who doesn't love cakes, shakes, and lots of cheesecakes? The taste goes on to a different extent when these desserts are made using mangoes. Kill No Kalories, Thane is surely everyone's one-stop destination for fulfilling all the mango and dessert cravings.
Also read: Season Of Raw Mango: 5 Kachi Keri Dishes You Need To Try 
2. Bastian
Pull-me cakes are trending so much over the past few years. Surely, everyone's favourite cake now gets infused with the goodness of mangoes at the Bastian. 'Mango Pull-me Cake' here is made of a moist vanilla sponge cake with lots of mango glaze and mango frosting. This drooling dessert looks divine when the plastic piece is pulled up and the cake flows on the frosting.
View this post on Instagram
3. Shree Thaker Bhojanalay
One of the city's most popular eateries for serving Aam Ras is Shree Thaker Bhojanalay. It is a staple in their thalis every summer season. Interestingly, they only use Alphonso mangoes to prepare this dessert. The most exciting part is that you can refill unlimited times on weekends.
View this post on Instagram
4. The Jungle King
The 'Coconut Mango Shake' of The Jungle Kings looks so pretty that you will end up staring at it. This concoction of fruits is heavenly in taste with the goodness of mangoes and coconut. Nothing can beat the summer heat better than coconuts and mangoes. This unique shake surely deserves a try.
View this post on Instagram
5. Soam Restaurant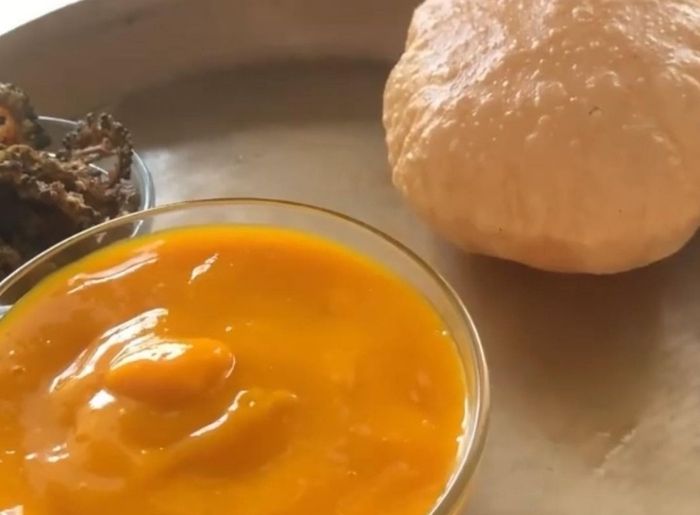 Aam ras is undoubtedly a must-have in the summer season. A bowl of chilled with hot puris is everyone's favorite at the Soam restaurant. Mumbai has a lot of eateries that are serving aam ras but no one can come par to the one at Soam. To taste the best of mango dishes in Mumbai, Soam is a must-visit.
Also read: How To Identify Different Varieties Of Mangoes? Here's A Guide
If you are willing to stay inside and make some mango dishes at home, then try out this recipe and make the yummiest 'Mango Float Dessert' in 15 minutes.