Aaj Mausam Hai Suhana, Bangalore Ghoomne Ka Hai Bahana! ( The weather is lovely today, so let's take this opportunity to roam around Bangalore today!) For all you wonderful peeps out there who are waiting to visit Bangalore, as you've heard your friends raving about the beautiful weather, amazing eateries, rich heritage, and whatnot, we have a list of places to visit in Bangalore for you. So whenever you plan your next trip here, be sure to visit these amazing places with your friends and family!
1. Bull Temple
Dodda Basavana Gudi otherwise popularly known as the Bull Temple houses the world's largest Nandi statue. Nandi is the vehicle or vahana of Lord Shiva. The Bull Temple is one of the oldest temples in Bangalore built by King Kempe Gowda in 1537 AD. This majestic monolithic bull statue at 4.5 meters in height and 6.5 meters in length, is made with single granite rock. Visit this historic site and soak in the exquisite Dravidian style architecture. Definitely one of the places to visit in Bangalore.
2. Lal Bagh
A visit to the Garden City is incomplete without a tour of this picturesque famous garden. Lal Bagh Botanical Garden is surely a sight to behold among the places to visit in Bangalore. This vast garden spread over 240 acres is home to over 1000 species of plants and trees more than a hundred years old. You can plan a lovely day out here with your bae, sit by the lake here, take Insta-worthy pics, and soak in the serenity.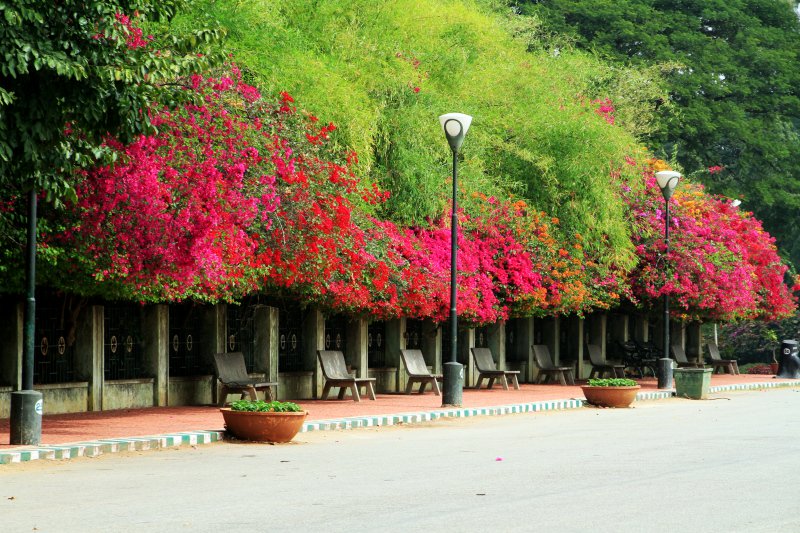 Photo Credits: Arenaflowers
3. Vidhan Soudha
If Agra has Taj Mahal, at Bangalore we have the Vidhan Soudha. This attraction comprises of the State Legislature and the Secretariat of Karnataka and is the largest state legislative building in India. Pandit Jawaharlal Nehru described the Vidhan Soudha as ' a temple dedicated to the nation'. Visit this spot on breezy Sunday evening or on a public holiday and witness this beautiful historical monument illuminated with warm lights.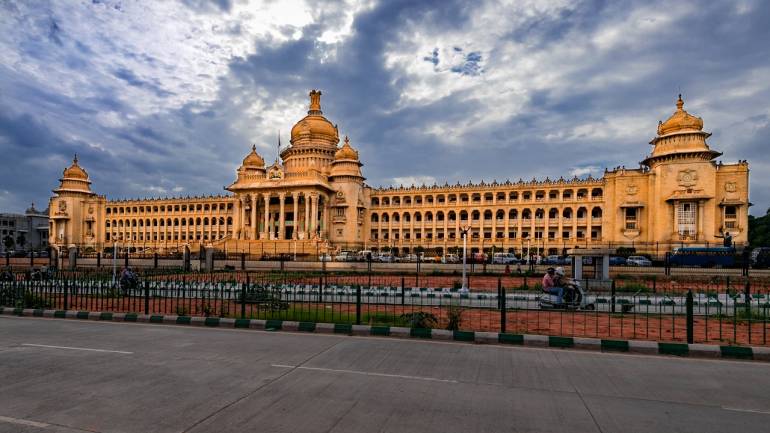 Photo credits: moneycontrol.com
4. Vidyarthi Bhavan
Savoring delicious ghee-laden Masala Dosa and sipping piping filter coffee on your to-do list? Then you must visit Vidyarthi Bhavan among your list of places to visit in Bangalore. This over 75-year-old restaurant is an iconic tourist spot, frequented not only by localities but also celebrities from all over India and is definitely among the places to visit in Bangalore. Gorge on authentic South-Indian snacks here and give your Bangalore visit, a masala twist!
5. Bangalore Palace
Do you like visiting a beautiful architectural site? If you do, then we have just the right place for you. Bangalore palace built-in 1878 by King Chamarajendra Wadiyar is designed around the Windsor Castle of London. This majestic palace spread across 45000 sq feet is a  blend of Tudor and Scottish Gothic architecture. You can spend hours here marvelling at the splendour of this cultural beauty.
Photo Credits: Goibibo
6. Bannerghatta National Park
India's first butterfly park is housed here in Bannerghatta National Park. Visit here to witness the huge variety of fauna and flora. We recommend you opt for safari rides through the park. Spot the lions, crocodiles, and tigers among many other large animals here.
7. Commercial Street 
Shopaholics, this iconic place must be on your go-to list of places to visit in Bangalore. Enjoy a day shopping for beautiful saris, intricate jewellery, casual clothes, and even high end branded apparel at this shopping destination in Bangalore. You can spend a fun day haggling with the vendors, munching on delicious street snacks as you roam along Commercial Street.
8. Nandi Hills
One of the most popular destinations for trekkers, Nandi Hills is a scenic destination located close to Bangalore. If you want to escape from the hustle-bustle of the city, pack your bags, call your buddies and go for a trekking trip here. Bask in the picturesque view here and immerse yourself in the glory of nature.
9. Bangalore Aquarium 
The second-largest aquarium in India, Bangalore Aquarium is located in Cubbon Park, which in itself should be among the places to visit in Bangalore. It was established in 1983 and has displayed a variety of exotic fishes like the Red Tail Shark, Siamese Fighters, Catla, Freshwater Prawns, and many others. This huge diamond-shaped building is spread across 3 floors. It calls for an ideal day of leisure marvelling the marine creatures gracefully swimming in the waters.
10. HAL Aerospace Museum 
India's first aerospace museum, HAL Aerospace Museum is located at Hindustan Aeronautics Limited premises. This museum, established in 2001 is a part of the HAL Heritage Center. This place depicts the growth of the Indian Aviation industry as well as HAL for six decades.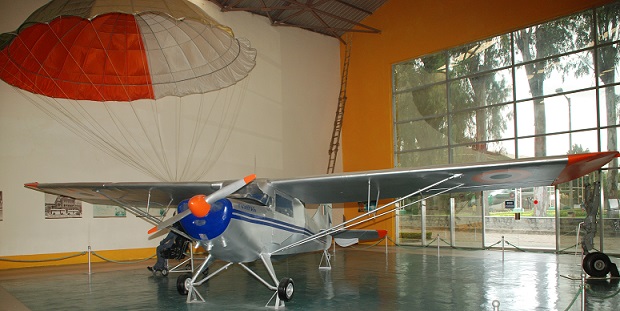 11. Indian Music Experience
Indian Music Experience located in JP Nagar is the first interactive music museum in India. This 50,000 square feet museum is innovatively disrupting the popular myths associated with music among visitors. Music lovers can witness everything about Indian music all under a single roof here.
Also Read: A Hidden Book Haven In Bangalore!
12. Halasuru Someshwara Temple
Halasuru Someshwara Temple, built around the 12th and 13th centuries by the Hoysalas is dedicated to the Hindu deity, Lord Shiva. The intricate engravings of the mythological Gods on the Gopuram( roof) of the temple are what makes this place truly majestic. We recommend you visit this place for the spiritual vibes and the divine architecture. Looking for places to visit in Bangalore – this holy sight should make it to your list.
So now that you know which are the 10 must-visit iconic spots in Bangalore, what are you waiting for? Start making your Bangalore plans already!