Jaipur, the Pink city of India is known for its culture, traditions, forts and palaces. Part of India's golden triangle, Jaipur is one city that has some of the most gorgeous instagrammable spots too that will make your grid look beautiful. So if you're planning to experience some Rajasthani culture, then we've got your back! Yes, these are the top places that you just can't miss, the next time you are in Jaipur!
1. Tapri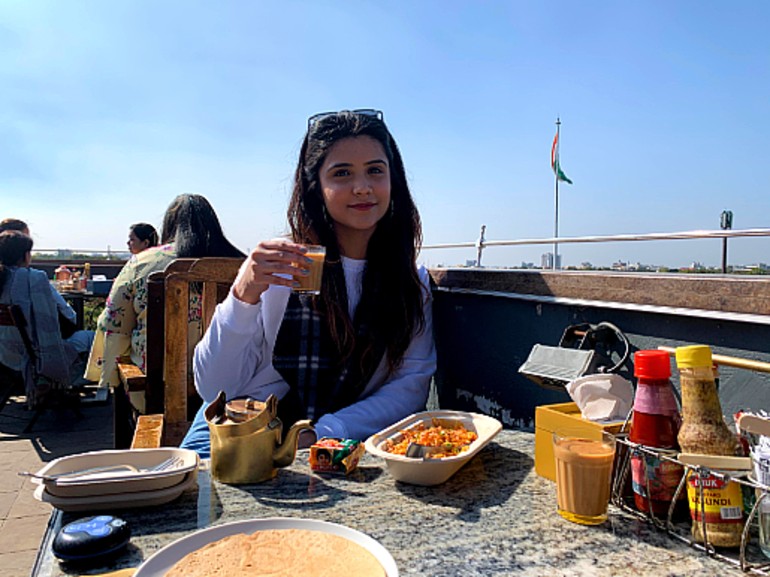 Tapri is a popular hangout spot in Jaipur for all the chai lovers. It's a tea house which is known to serve over 45 different types of teas. And not only that, they have some lip-smacking snacks too. It's an open-air space which is always flooded with youngsters. Tapri serves cold, hot, ayurvedic and even herbal tea as well. This place is as cute as it could be because they serve mini Parle-G to every customer along with the tea. It's one such place in Jaipur which has everything, from good food to refreshing beverage to even a beautiful view of the city.
2. Rawat Mishthan Bhandar
Also read: 5 Reasons To Visit Jaipur In 2020
Kachori is a desi street food which can be found anywhere in any city of India. Most people like eating kachori with aloo and others with chole. But does anyone want to try the best aloo pyaaz kachori? Rawat Mishthan Bhandar is famous for its aloo pyaaz kachori in all of Jaipur. This place near the railway station, serves kachoris that are crisp and flaky and filled with a delicious blend of onions and spices. You just need to spend ₹35 to have this delicacy. Rawat Bhandar is also known for its delicate and sweet Malai Ghewar for which a lot of people come from far-off places to try. When you're in the city, there's no way you should miss this place.
3. Annu Mobile Paan Bhandar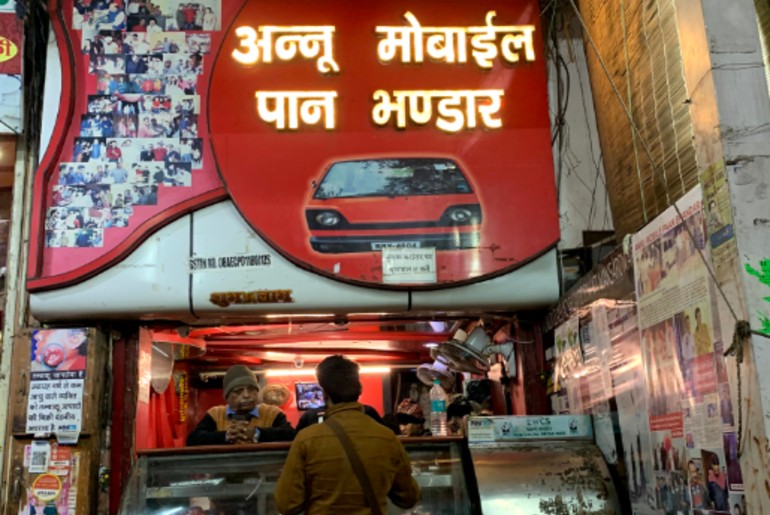 After a tiring day, if all you want is a sweet and refreshing paan, then this is the place to be at. Located in Jaipur's Raja Park, Annu Paan Bhandar has its own fanbase. They are known for their unique and amazing variety in paan. They make over 90 types of paans with very unique names. Many Bollywood celebrities have also visited this place. It brings to you multi-flavored paans that are prepared with exotic masalas and a passion to relish your taste buds. Be it Chocolate paan or Fire paan, Smoke paan, Ice paan and Meetha Paan, try any of these and you'll be filled with joy.
4. Hawa Mahal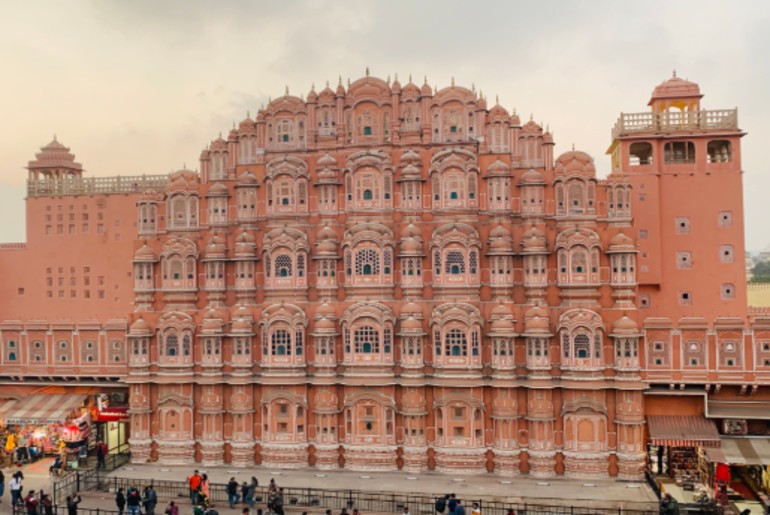 When we're talking about the beauty of the Pink City, no one can miss out on Hawa Mahal. It's one of the most Instagrammable spots after all. Hawa Mahal is also called the Palace of Winds and the Palace of Breeze. There are 953 windows here which are also called 'Jharokhas' in Rajasthani. It's believed that it was made for the royal Rajput ladies to witness and see the hustle bustle and other festivities of the city. The architecture of Hawa Mahal is a fusion of Hindu Rajput and Islamic Mughal architecture and therefore, the beauty of this five-storey palace is definitely a sight to behold. It opens every day for public from 9:30 am until 4:30 pm.
5. City Palace
Also read: Explore Jaipur With These Women Auto-Drivers Of Pink City Rickshaw Co
If you want to experience Rajasthan royalty then City Palace is a perfect place for you. This palace was also constructed by the same King that built the Hawa Mahal and Jantar Mantar. It was once the seat of kings as it was from here that they ruled the region. The decorated gateways add elegance and magnificence to the structure. Today, there are two parts of the palace, one which is open for the public and also has a museum, and the other for the residents of the royal family, where the descendants still live.
6. Jantar Mantar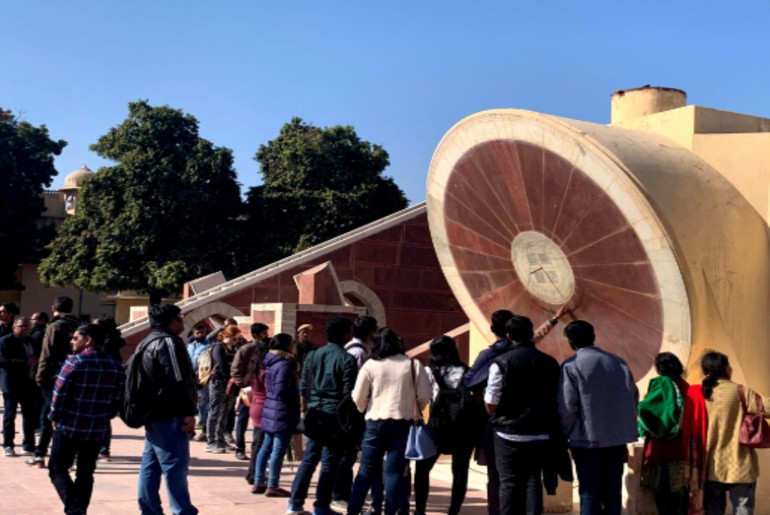 If you're on an exploring spree and got some extra time, you can also take a walk at Jantar Mantar, which is very near to City Palace. Jantar Mantar features the world's largest stone sundial and is a UNESCO World Heritage site. The instruments allow you to observe astronomical positions with the naked eye. Isn't that interesting?
7. Bapu Bazaar & Johari Bazaar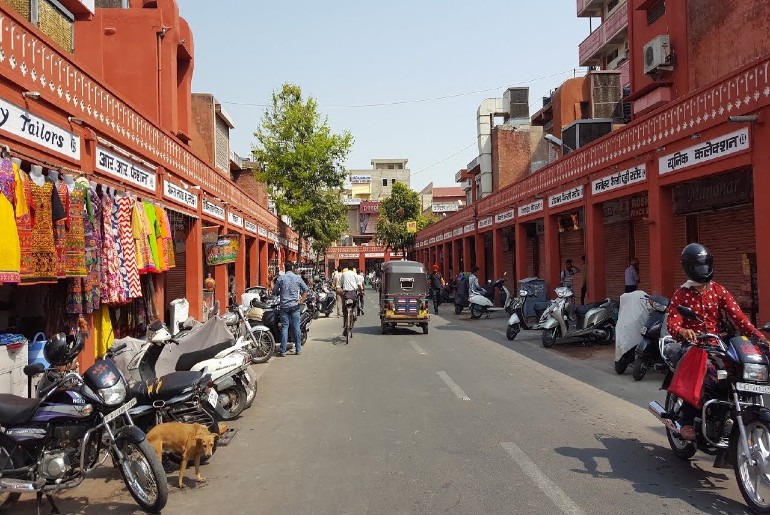 No trip is complete without some shopping, right? Bapu Bazaar and Johari Bazaar in Jaipur are one of the most famous markets of the city. Both the markets are adjacent to each other. Bapu Bazaar is famous for traditional juttis, bangles, lehriya dupattas, sarees, scarves and so on. The market is also known for its alluring Rajasthani products including textiles, handicrafts, brass works and precious stones. On the other hand, Johari bazaar is mainly known for its silver and artificial jewellery. You'll be spoilt for choice here. Bargain well, and you'll strike gold at throwaway prices!
8. Amer Fort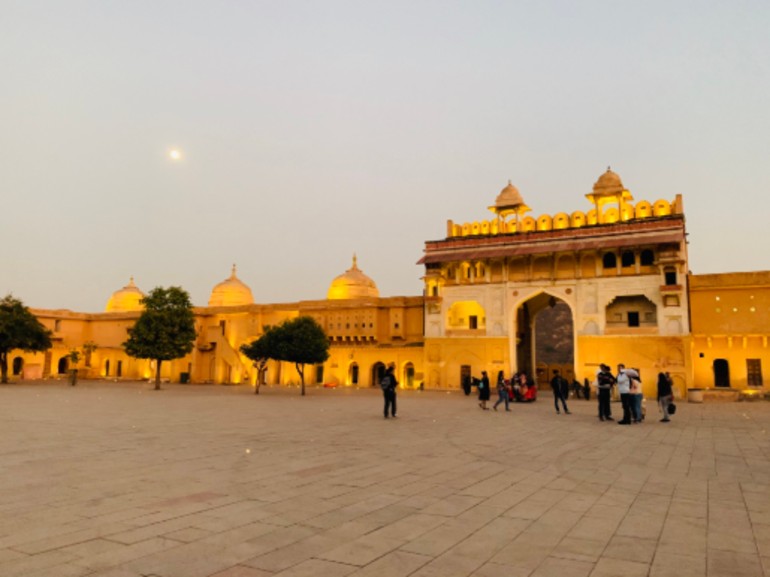 Also read:Did You Know Jaipur Is One Of The Most Beautiful Instagrammable Spots In India?
Going to Jaipur and missing out on the two most beautiful and famous forts? Not happening! One of which is Amer Fort which is also called Amber Fort. It's a 300-yr-old fort which was the residence of Maharaja Maan Singh. Its architecture is a noteworthy fusion of Rajput and Mughal styles. Amer Fort is about 20 minutes northeast of Jaipur's city center. It's one of the most visited forts in India, where a lot of films have also been shot like – Jodha Akbar, Shudh Desi Romance etc. Amber Fort is open daily from 8 am until 5.30 pm. To reach the entrance at the top, you can either walk uphill, go by jeep, golf cart, or take your own vehicle. Many people choose to remain at the fort for the evening sound and light show, night viewing, and dinner. The fort is evocatively illuminated in the evening. You can enjoy a royal meal inside the fort at 1135 AD. This fine dining restaurant is situated on level two of Jaleb Chowk. You'll really feel like a maharaja there!
9. Nahargarh Fort
Nahargarh is the tallest, majestic and magnificent fort, situated in the Aravalli mountain ranges in Jaipur. It's located around 6 kms outside the city of Jaipur. Nahargarh was built to defend the city but it was never attacked by the enemies. It's a sunset spot for all the tourists. A lot of people go there during those hours to enjoy the sunset and the beautiful panoramic view of the entire Jaipur city. At any time of the day, it's a visual treat to watch the splendid palace stand in its glory but in the evenings, the fort looks like a dream. Nahargarh is also a very popular film shooting location.
10. Raj Mandir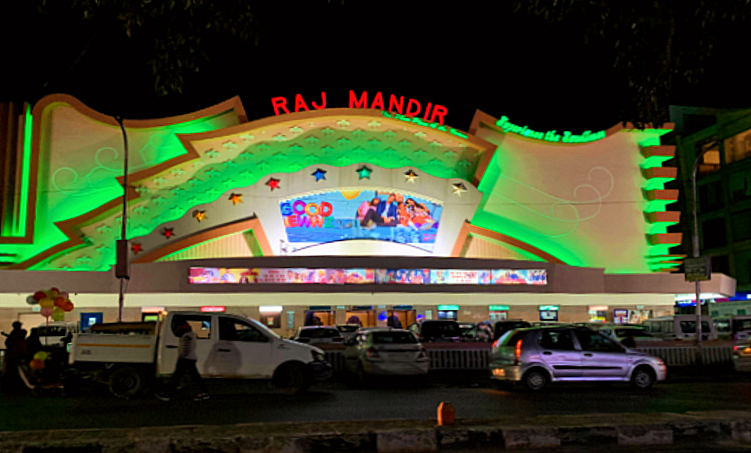 Want to end your day on a filmy note with popcorns in your hand? Then head to Jaipur's best and oldest cinema hall located at M.I. Road. This meringue-shaped auditorium opened in 1976, and over the years has seen many movie premieres of Hindi films. This theatre is as popular today as it was in its initial years. Known for its large size as well as opulent interiors, Raj Mandir remains an important part of the tourist circuit, and thus usually remains housefull despite its size.