The government may have relaxed the travel guidelines in Unlock 4, but that does not mean that we can go out and relax as the pandemic is far from over. We have seen a sharp spike in the COVID-19 cases across the country, and soon we will overtake the U.S to become the worst COVID-19 hit country in the world. There have also been reports of reinfections in the country. The Union Health Ministry has, therefore, issued a new 'Post Covid-19 Management Protocol for the infected patients who have already recovered from the deadly disease. The ministry recommends daily yoga practice, morning walks and a teaspoon of chyawanprash with warm milk.
Apart from the allopathic medications, the Health Ministry also encouraged several herbal remedies, such as 'Ayush Kwath', 'Mulethi Powder' 'Samshamani Vati', and warm milk with haldi. Sharing the extensive list of recommendations, the Health Ministry tweeted, "A holistic approach is required for follow up care and well-being of all post-Covid recovering patients."
Also read: 10 Scientifically Proven Foods To Boost Your Mood In Lockdown
Precautions You Should Take On An Individual Level
Use a face mask and continue to ensure hand and respiratory hygiene.

Practice social distancing at all times.

Drink a lot of water to keep yourself hydrated.

Perform household chores only if health permits and resume professional work in a graded manner.

Regularly perform mild to moderate form of exercises such as yogasana, pranayama and meditation and breathing exercises.

Eat a balanced and nutritious diet.

Get adequate rest and sleep. 

Avoid smoking and consumption of alcohol at all costs.

Once infected, take regular medication for Covid and other medicines for managing comorbidities.

Monitor your temperature, blood pressure and blood sugar regularly.

 Do saline gargles and take steam inhalation in case of persistent dry cough.

Look for warning signs like high fever, breathlessness, unexplained chest pain or weakness. 
Also read: COVID-19 Travel Updates: Delhi Metro Gets 15,000 Passengers On Day 1; Corbett To Reopen On Oct 15
Precautions To Take At Community Level
If you are a recovered patient, share your positive experience using social media and opinion leaders for creating awareness and dispel myths.

Take the support of community-based self-help groups and qualified professionals for the recovery and rehabilitation process.

Seek psycho-social support from peers and counsellor. If required, do not hesitate to seek mental health support.

Participate in online sessions of yoga while taking all due precautions like physical distancing and eating immune-boosting foods. Her's How To Identify And Deal With A Covidiot While Travelling.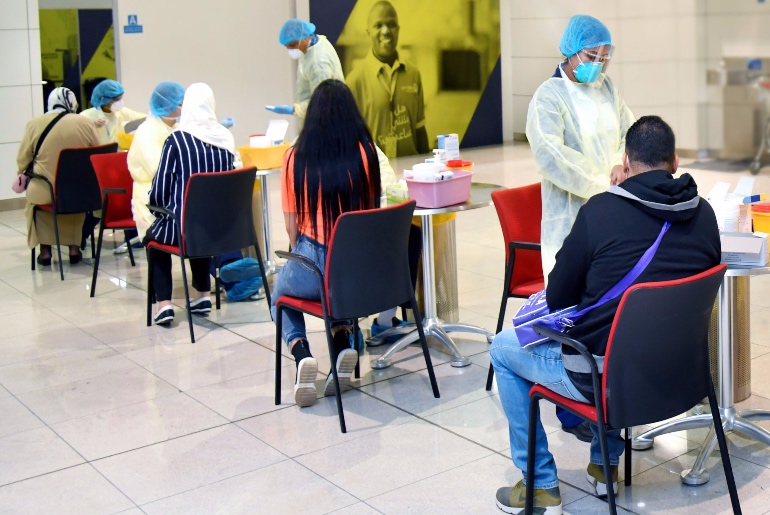 Precautions To Take In Health Care Facilities
Visit your doctor seven days after discharge, preferably at the hospital where you underwent treatment.

You can also seek subsequent treatment from the nearest qualified pathological, AYUSH practitioners or other systems of medicine.

If you have been in home isolation, visit the nearest health facility if you complain of persisting symptoms.