What do you do when you have only one day to take a break before you get stuck in the rut again? Here are five one-day luxurious escapes from Delhi for you to pick from.
1. Karnal
Karnal ranks pretty high on the accessibility factor. Just about 2 hours away from Delhi, it is a beautiful place to de-stress. Noor Mahal in Karnal will give you all the break that you need in that one day. Their spa and wellness center, outdoor swimming pool with a sunken bar and babysitting service, will ensure you have a royal getaway. They also have a shopping arcade!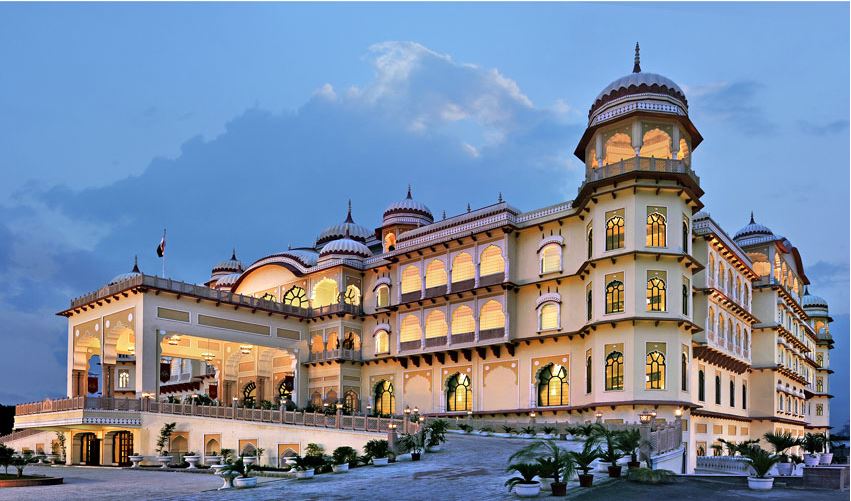 Distance from Delhi: Approximately 2 hrs
How Much: Approximately Rs. 8,000 per night onwards
2. Sohna
When a destination to a luxurious, therapeutic experience is just a couple of hours away, who needs to plan in advance? Westin Sohna Resort & Spa provides just the tranquility that you're looking for.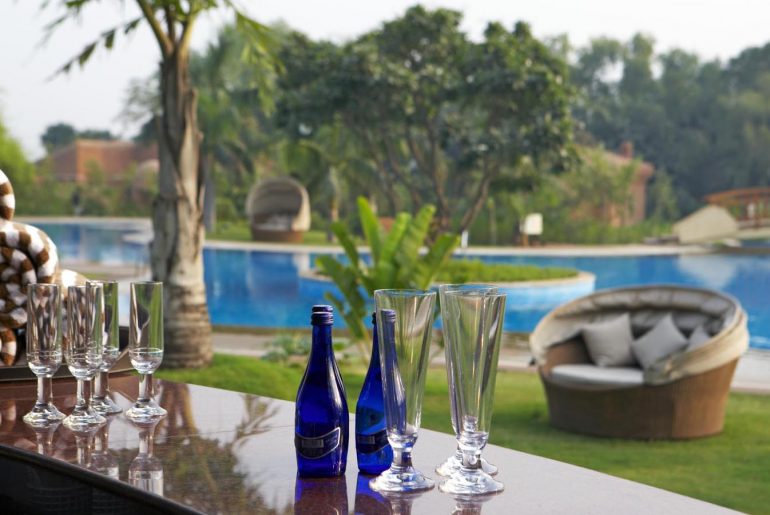 An in-room spa service awaits those who have checked-in for a relaxed weekend. Health and sports enthusiasts can ask for their fitness gear so you don't miss out on your daily regime.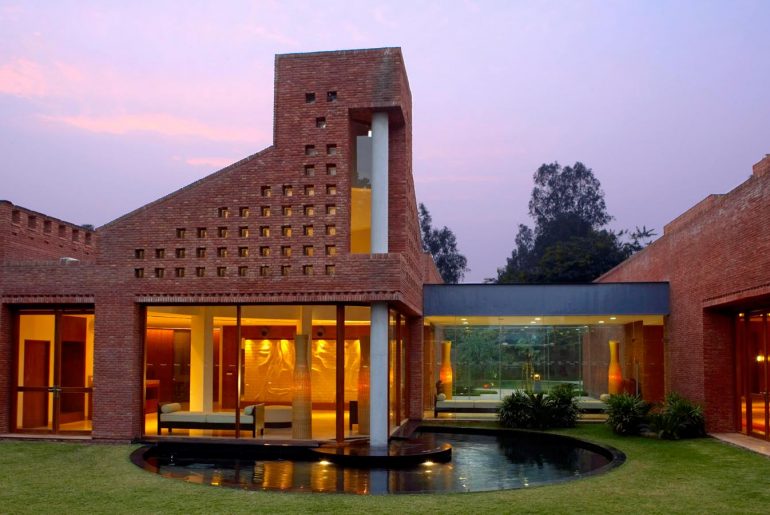 Head over to The Westin Lake, their private lake, as their private chef dishes out delicacies just for you! Hotel guests can also enjoy fishing, barbecuing, and boating here.
Distance: Approximately 2 hrs from Delhi
How Much: Starting at Rs.10,000 per night
Book here
3. Damdama Lake
Damdama Lake during winters is quite the visual delight! And while you are there, The Gateway Resort by Taj will take excellent care of you. The superior resort rooms give the pool and courtyard view while the gateway suites provide a spectacular garden view. They also offer a bunch of outdoor games and sports such as day and night cricket or football, basketball, wall climbing, etc.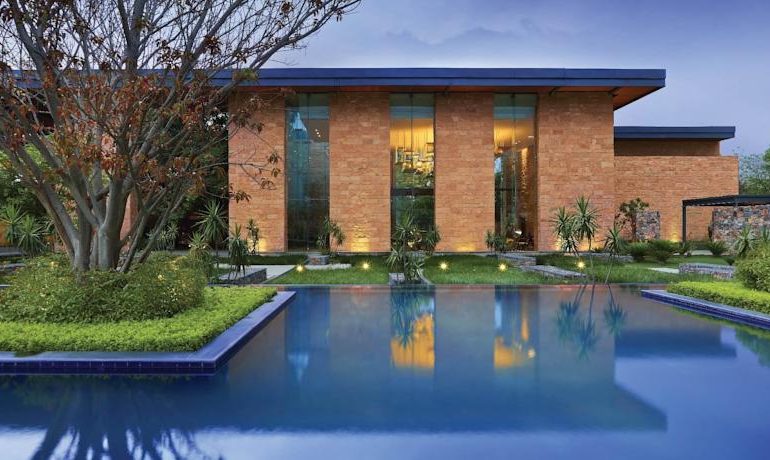 Distance: Approximately 2 hours from Delhi
How Much: Starting Rs. 12,000 (per night)
Book: here
4. Unchagaon
A dash of culture always makes things more interesting and this newly renovated heritage property doesn't disappoint at all! The Fort Unchagaon overlooks a Ganga canal and is surrounded by thick mango orchards. It boasts of all modern amenities with a cultural touch. This place is also very pet-friendly!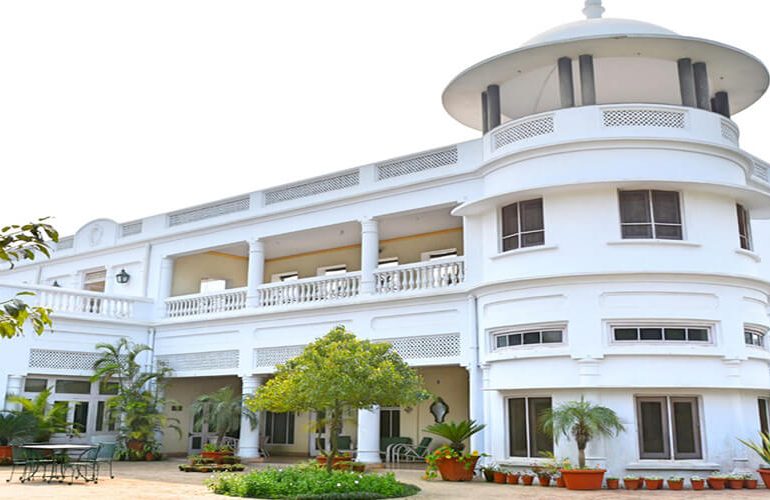 You can enjoy horse riding through the orchards, pottery making, archery among many other activities. Feeling lazy? No problem! Relax with some yoga and meditation.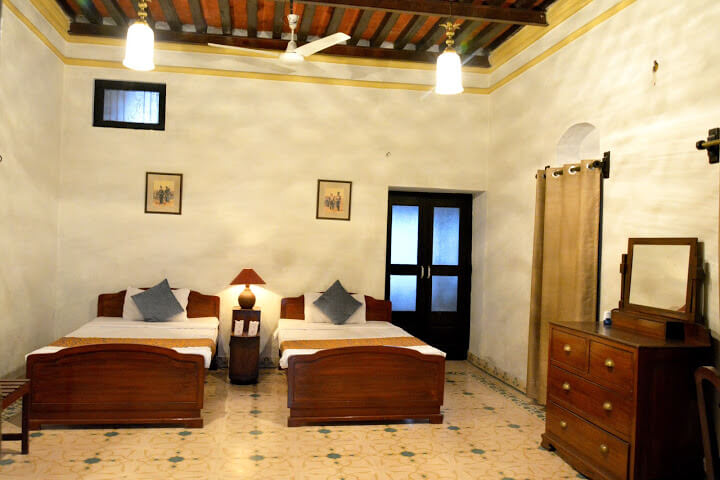 Distance: Approximately three hours  from Delhi
How Much: Starting Rs.8,000 (per night)
Book: here
5. Jaipur
Jaipur is always a good idea for Delhiites to escape to, and Samode Palace makes it even more worthwhile! Gorgeous Rajput interiors add to its majestic grandeur.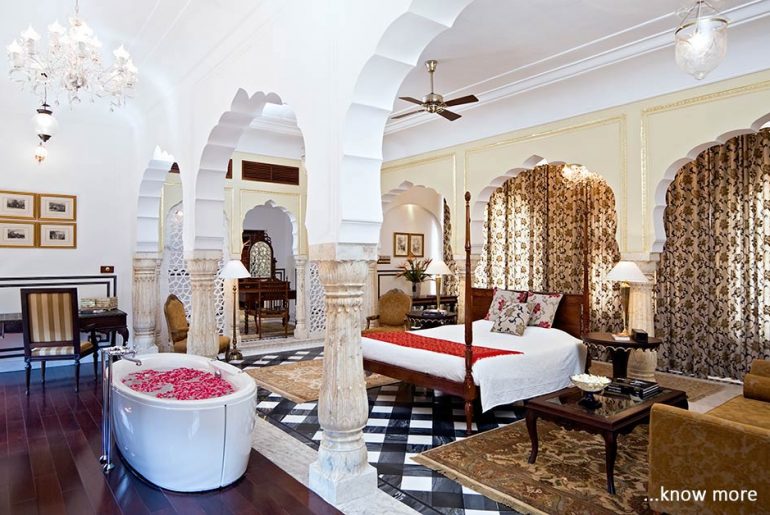 Laze at the rooftop infinity pool, watch the sunset, get a massage by experts.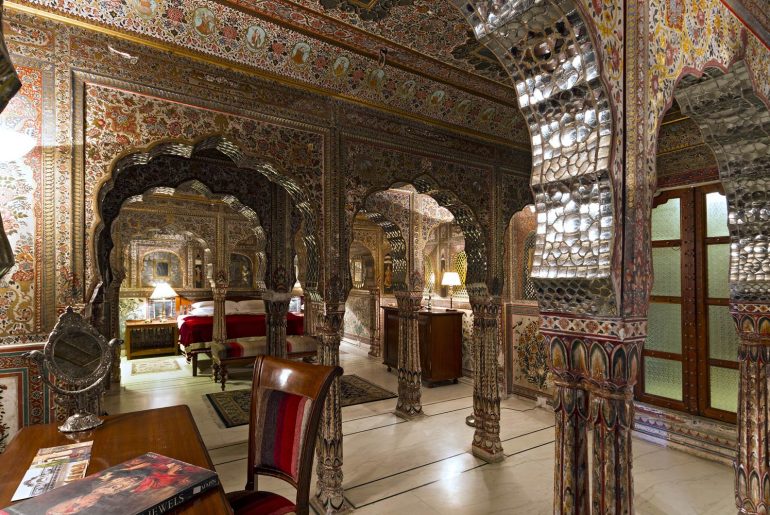 You can also take a stroll inside the Mughal garden at Samode Bagh, go on horse and camel safaris, or indulge in some retail therapy at the local markets. Sounds like a different world, doesn't it?
Distance: Approximately 5 hours from Delhi
How Much: Starting Rs. 1800 (per night)
Book: here
So where are you off to next? Any place that we missed out? Let us know!