The pandemic has made all of us nostalgic about our good old travel days, when we could travel like a free bird, without much restrictions. Rehnaa Hai Terre Dil Mein actor R Madhavan is no exception and he has recently shared an ice-skating video from his pre-pandemic days on Instagram. In the post, Madhavan has stated, "This time that year .. blast from the past.. .. Appreciate and respect it even more now." The actor's throwback video from the snowy expanses is nudging the wanderlust in us all over again. A month ago, actress Taapsee Pannu was also giving beach goals from the Maldives.
R Madhavan Shares 'Blast From The Past' And Urges Followers To 'Breathe' With Him
Actor R Madhavan has shared an ice-skating video on his Instagram handle on November 25, cherishing his old memories. A year ago, the actor had shared a video from snow-blanketed Georgia, where he had gone for location hunting with the team of the movie, Rocketry: The Nambi Effect. Madhavan has captioned the recent video as 'blast from the past' and in the end of the video, he is also heard saying, "Come breathe with me this Friday as episode five drops and it's a lovely time to breathe". The actor is currently featuring in the web series Breathe on Amazon Prime. Also, here's how Farhan Akhtar was giving ZNMD feels.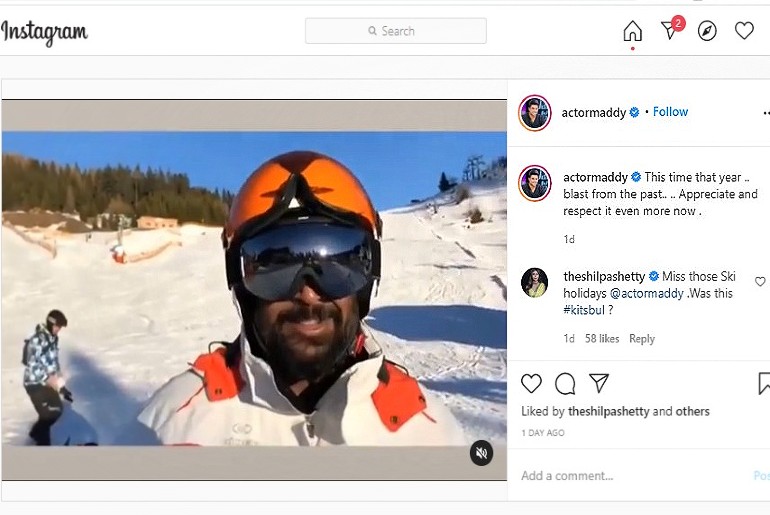 Also Read: Kajal Aggarwal & Gautham Kichlu Set Honeymoon Goals With Mesmerising Pictures In The Maldives
Any Guesses On The Location Of His Video?
The actor has shared the video but did not mention anything about its location. Actress Shilpa Shetty commented on his post, "Miss those Ski holidays @actormaddy. Was this #kitsbul ? Another user commented, "Is this somewhere in Canada?" Assumptions are, the location can be Georgia or maybe, Russia, as a year back Madhuvan was busy shooting for his upcoming directional debut, Rocketry: The Nambi Effect, which also has Shah Rukh Khan in a cameo appearance, as per reports. Rocketry is an autobiographical film on the life of the former aerospace engineer Nambi Narayanan.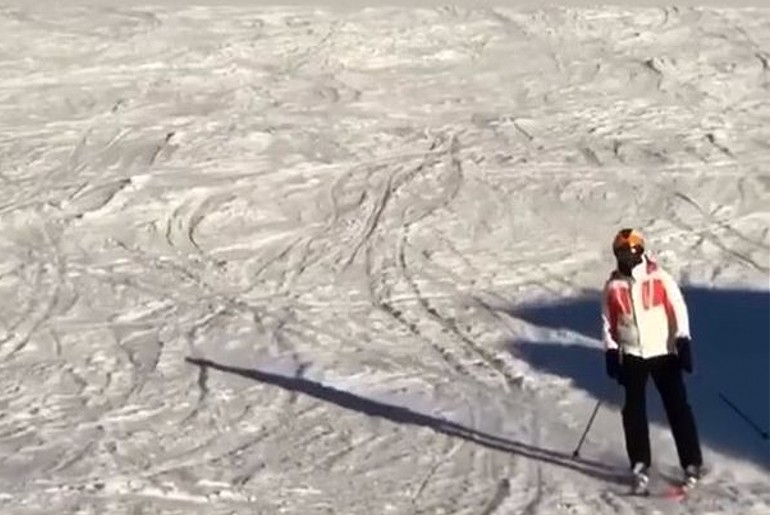 Also Read: Pratik Gandhi aka #HARSHADMEHTA On His Life Before Scam 1992
You too can now walk down the memory lane and comfort your eyes on your old photos and videos from the mountains, seas, forests and more. Meanwhile, here's a look back at Kamiya Jani's travel to the spectacular island country, New Zealand: