Taking inspiration from the 13th-century Sun Temple in Odisha's Konark, Ram Lalla's idol in Ayodhya Ram Temple will be illuminated by the rays of the sun. Temple authorities are consulting with astronomers, scientists, technicians and other experts to decipher ways for illuminating the idol of Lord Ram with sun rays in the upcoming temple. According to a Republic World report, Kameshwar Choupal, member of the Shri Ram Janmabhoomi Teerth Kshetra Trust, told PTI, "Work is underway on a proposal to design the temple in a way that the sun rays beautify Ram Lalla's idol in the sanctum sanctorum on every Ram Navami and consultation with scientists, astronomers and technologists is going on in this regard".
Ram Lalla To Gleam With Sunrays In Ayodhya Temple
Known as the 'Chariot of the Sun', the Konark Sun Temple was designed in a way that the first rays of the sun irradiate the sanctum and the deity. The wheels of the temple act as sundials. Inspired by the Konark Temple, the idol of Ayodhya Ram Temple will also glisten with the rays of the sun. The committee of members to design the structure comprises experts from IIT Delhi, IIT Mumbai, and IIT Roorkee. The Ayodhya Ram Temple has also received a special stone from Sri Lanka for its construction.
Also Read: Delhi-Ayodhya Bullet Train To Cut Travel Time To 2 Hours; Know Everything About This Project
The Temple Will Open Doors In December 2023
The upcoming Ram Temple in Ayodhya received donations of over ₹100 crores from all across India. Also, Ayodhya is set to become the world's top eco-friendly spiritual tourism destination. Shri Ram Janmbhoomi Teerth Kshetra has tweeted that the Ayodhya Ram Temple is set to open doors to devotees from December 2023, adding that the construction is now going on at a fast pace.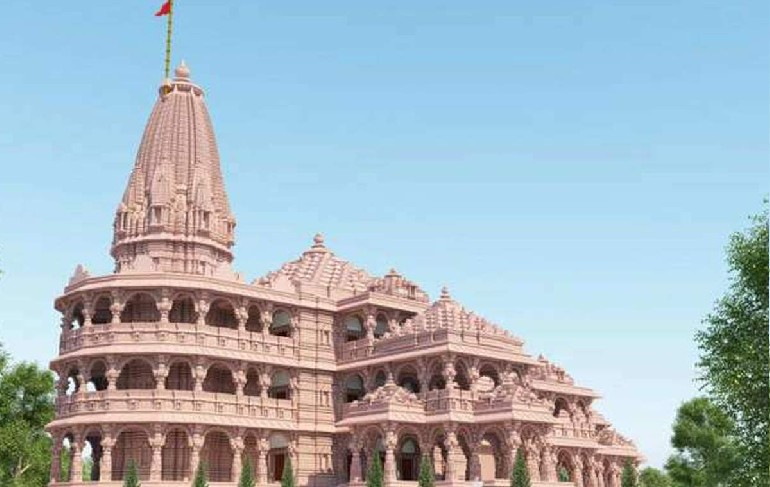 Also Read: IRCTC Announces 4 Days 5 Nights Package To Varanasi, Ayodhya & Prayagraj At ₹28,755 Per Person
Until the Ayodhya Temple is inaugurated, here are some unusual temples in our country you must visit during your next spiritual trip.