Our favourite Bollywood actor Ranveer Singh is quite a foodie but can you guess his favourite dish? Well, it is no fancy difficult-to-pronounce item. Being a fitness freak, the actor is a sucker for home-cooked meals. And while earlier, the actor had shared his love for delicacies prepared by his wife, Deepika, he has now revealed that he loves Sindhi food too!
Ranveer Singh Loves Sindhi Curry With Arbi Tuk On The Side
Following the trend, Ranveer Singh recently engaged in an 'Ask Me Anything' session for his Instagram fans. A fan asked him about his favourite Sindhi food and he replied saying, "Sindhi Curry with rice and boondi and Arbi Tuk on the side." Well, just the mention of this classic dish is making us go super hungry. Love Ranveer Singh? Then Head Over To Birds On A Wire In Prashant Vihar To Have A Ranveer Shake.
Also read: Deepika Padukone & Ranveer Singh Buy Luxurious Bungalow In Alibaug For ₹22 Crores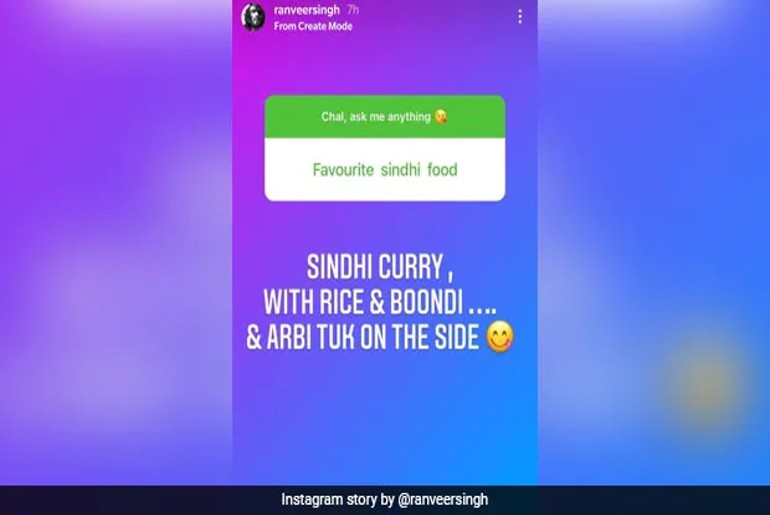 The Actor Is Currently Following A Vegan Diet
Well, if you have never tried Sindhi cuisine, it is high time that you do. Start with the tangy Sindhi Kadhi packed with spices and fresh vegetables and pair it with Arbi Tuk. The delicious Arbi Tuk is a deep-fried taro root recipe which the actor loves to devour on his cheat days. The actor also revealed that he is currently following a vegan diet and is on boiled vegetables to maintain his health.
Also read: Deepika Padukone Reveals Her Favourite Food That She Is Great At Cooking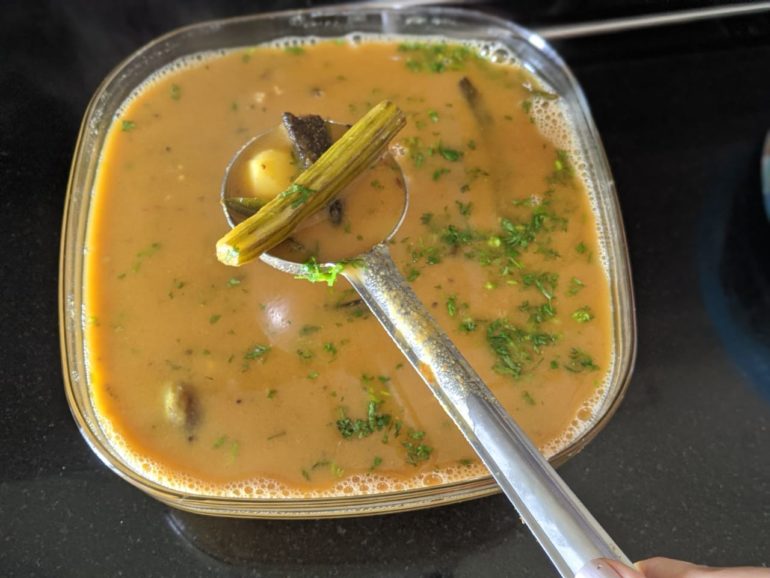 Earlier, Ranveer Singh had posted a picture of Biryani and openly declared his love for the dish. cooking skills. In another "Ask Me Anything" session, he was asked what he had for lunch. He shared a picture of homemade biryani and a dessert made by Deepika. He captioned the image writing, "My darling wife's master creation."