She is bubbly and bold, chirpy and chilled, super down-to-earth, all at the same time. And most popularly, she is the national crush of India! We're talking about none other than Rashmika Mandanna. She was the guest of a Sunday Brunch interview with Curly Tales and had a heart-to-heart conversation with our Chief Travelling Officer, Kamiya Jani.
From her life in Coorg to becoming a successful actress, Rashmika shared everything about her incredible journey. Interestingly, she had not dreamt of becoming an actress in the first place. Rashmika, who will be seen next in the movie Goodbye with Amitabh Bachchan, Neena Gupta and other prominent actors, told Curly Tales that at one time she had thought that she couldn't be an actress and straightway said 'no' to auditions. But soon after her first film, she was overjoyed by the amount of love she received.
Rashmika Mandanna Got Her First Movie Offer After Taking Part In Fresh Face
Speaking to Curly Tales, Rashmika said, "I took part in this thing called the Fresh Face. I said okay for the competition as one of my teachers came and told me. I took part and we had state level competition, national level competition and then I ended up getting the title. After that, they put my name and a photo on the front page of the Times of India."
"I was getting back into my normal college life. And then suddenly I got a call from a production house. I didn't believe it. I thought it was a prank call. I said I am not interested in acting and want to continue my studies. So, they tried reaching out to me, asking my teachers. They got to know I study in Ramaiah. They reached out to my teachers to call me for the meeting. My teachers said that there is a film offer for you and you need to go.", Rashmika added.
The Actress Wasn't Comfortable With Auditions
Speaking more about her journey, Rashmika said, "I went to this meeting and I felt like I can't do auditions man… like auditions are my low  .. I can't even move in front of the camera strangely..Like, you put me on a scene or anything.. I will do it..But an audition, staying in that room and saying your lines and someone else behind the camera is giving you(cues).. not my thing..".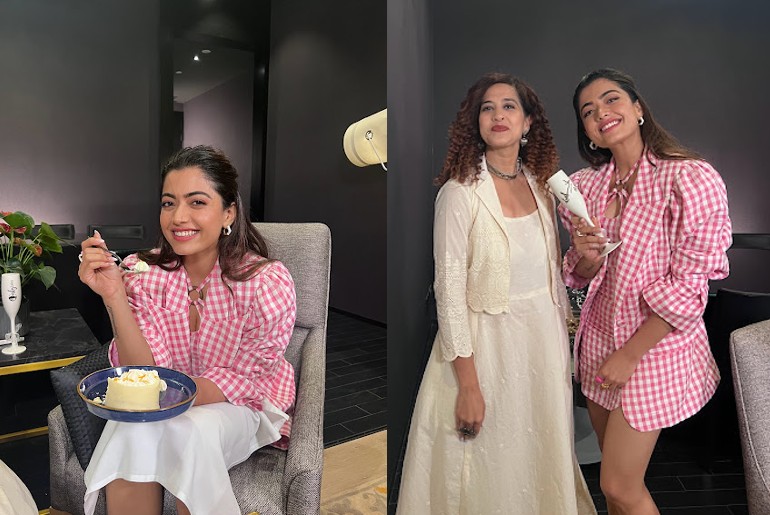 "So, I was like, no sir, I don't know how to act and all, I have never done something like this.. I just want to study and go back .. They were like you just talk to us, we will keep the camera on … Let's just see how you converse… And I am a very expressive person when I talk to people in general.. So, they liked it…He said, this is what I want my actor to have.. If its that easy… then why not.", continued Rashmika.
Also Read: Rashmika Mandanna Went On A Solo Trip To Paris; Says Solo Trips Are The Best
Rashmika Started Getting Recognised By Her Character Name After Her First Film Kirik Party
Rashmika said that she gained immense love right after her first movie Kirik Party, which released in 2016. The actress said, "After the release of Kirik Party, the immense amount of love that I received that evening.. I remember that release evening was incredible. ..When I walked out of the theatre.. people were putting my name, screaming my name and they started recognising me with that character name more than anything else. And one thing led to another, and the next thing I know I am here."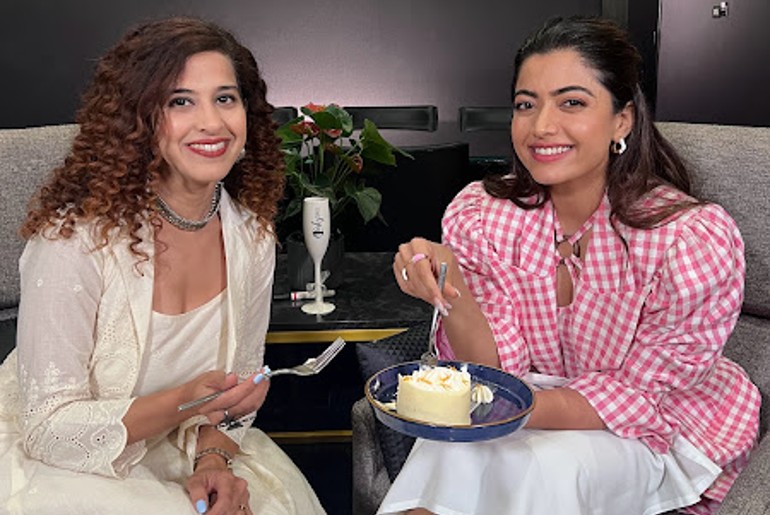 Also Read: Rashmika Mandanna Misses Home-Style Cuisine And Wine Culture Of Coorg
On that note, what's your favourite Rashmika Mandanna movie? Comment below and let us know!