Our guest on the latest episode of Sunday Brunch with Zomato is everyone's favourite, Rashmika Mandanna. She had a lovely conversation with our Chief Editor Kamiya Jani over a spread of lip-smacking dishes of various cuisines. From sushi to bhindi, the spread had everything. Rashmika shared a lot of stories and fun anecdotes about herself spontaneously and some of her answers were hilarious. All the Rashmika fans, embrace yourself for lots of stories about her.
Rashmika Mandanna Went On A Solo Trip To Paris
In December 2021, the Pushpa actress was on a trip to Paris and she shared memories from her European vacation in this Sunday Brunch episode. On getting asked about her love for travelling around the world and her favourite travel destination, she replied, 'Paris is my favourite place. I went solo travelling for two weeks in Paris. A lot of people didn't know who I was and it was amazing because you are just going there as a common person with no blue tick wala treatment.'
Also read: Rashmika Mandanna Speaks About The Advantages Of Eating With Chopsticks
View this post on Instagram
Solo Travellers Do Not Need To Wait In Line!
Rashmika shared how she could cut lines and queues outside cafes and bakeries on her Paris trip. The trick for this is very simple; all you need to do is travel solo. She shared, 'There were massive queues to go into cafes and bakeries. And when the staff came out to the crowd asking about their table requirements, I used to be like I am solo.' Laughingly she further added, 'I would just walk right past all of the rest and they all gave me weird strange looks. And I was like I am sorry. I am traveling solo!'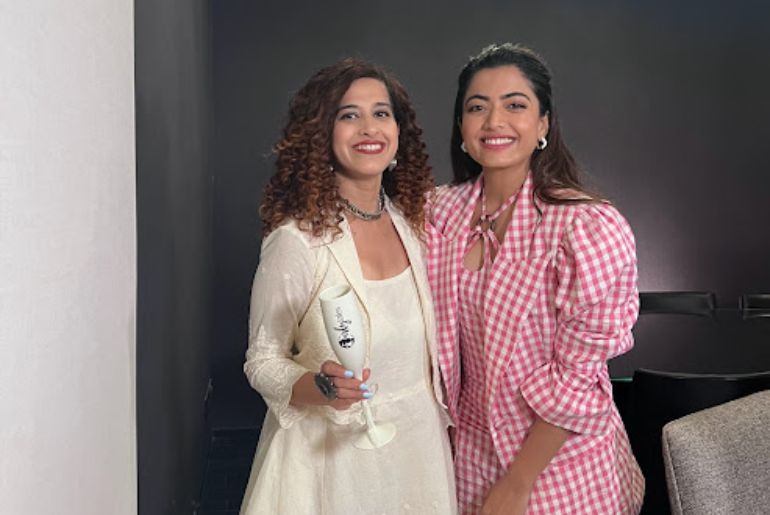 Rashmika also added that everyone needs to travel solo and it is simply the best! She shared that she always ensures to find some time out of her busy schedule once a year and explore alone. Such fun memories from her trip to Paris are surely an encouragement and inspiration for every female solo traveller and the ones who are aspiring to take solo trips.
Also read: Rashmika Mandanna Loved Eating Rasam With Biryani And Lays With Curd Rice While Growing Up
Rashmika shared a lot more about her travel experiences. And to know all about that, you need to watch the episode of Sunday Brunch with Zomato ft Rashmika Mandanna.