Dubai's popular Chef Izu Ani has something exciting for all foodies out there! The Nigerian-born chef is the brains behind some of Dubai's most popular restaurants including GAIA in partnership with Evgeny Kuzin, Carine, The Lighthouse, Izu Brasserie & Bakery and more. He is now based in Dubai and is set to bring his take on concept burgers to the city. Burger lovers, are you listening? Read on to know more.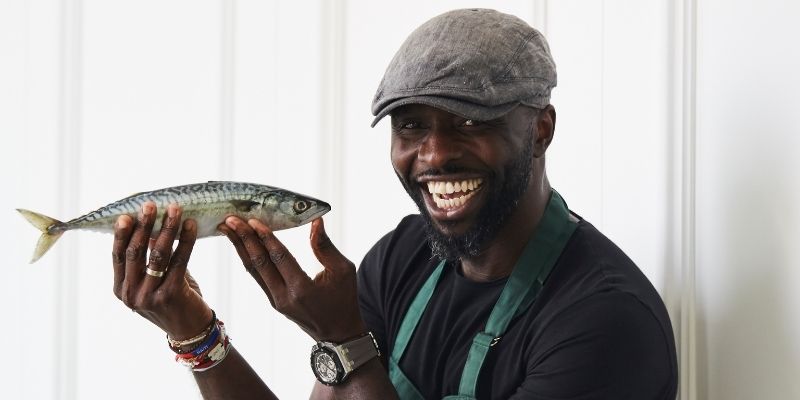 Nigerian Chef Izu Ani Wants To Dish Out Juicy, Tasty Burgers With A Twist
Move over regular burgers, Dubai is set to get a new range of concept burgers! Chef influencer, Izu Ani is all set to work his magic with a new range of burgers in town. Chef Izu started off his career in London and then moved to France for six years. iHe moved to Dubai in 2010 and after working a couple of award-winning restaurants, he launched his own creative management agency 'YSeventy7', in the food and beverage sector.
Ever since then he has been an expert in the field and has launched several unique dining concepts in Dubai, which brought him fame and name. In fact, his work also garnered the support of His Highness, Sheikh Hamdan bin Mohammed, Crown Prince of Dubai, himself!
View this post on Instagram
In his recent post on his brand new Instagram page '@izuburger', chef Izu revealed that he wanted to dish out juicy, tasty burgers, with clean, conscious ingredients, so we can trust what we put into our bodies.
The post said: Coming soon… 👀 5.7.2021
View this post on Instagram
Well, we can't wait to see what's in store!
Dubai's Chef Izu Ani Awarded UAE's 10-Year Golden Visa
The award-wining Nigerian chef was recently granted the UAE's 10-year golden visa. Upon receiving his golden visa, Chef Izu said, "I feel honoured and proud to have been recognised with the UAE Gold Card Visa. To me, Dubai is not a transient place, it is somewhere that we can call home, rather than just pass through. It is a destination that allows us to grow."
Meanwhile, if you are a burger lover, here are 5 unique burgers you must try in Dubai.