Analysts predict Dubai's residential property will hit an all-time high this year. In May 2022, the total number of transactions in Dubai's housing segment reached 5,542, up 33% over the previous year. According to CORE's latest Dubai Market Update, Dubai entered 2022 on a strong footing with positive economic indicators and robust market performance in both the commercial and residential markets during January and February.
Impact Of Covid-19 On The Residential Sector
Property Finder reports reveal that Dubai witnessed a positive movement with transactions rising 30% rental value in prime areaas. Total property sale transactions during the period ending March 31 reached 10,243. However, as the year rolls out, the dreaded Covid-19 pandemic led to a massive disruption in oil prices, and the economy as a whole. "The Covid-19 pandemic has created an environment of acute uncertainty," said Asteco executive chairman and founder Elaine Jones.
Dubai's residential sector put up a tough fight in the first quarter. This was enabled by a 1.5% drop in apartment rents and a 1.3% drop in villa rentals. Thankfully, the pandemic seems to have less impact on residential properties and people are still on the look out for better and bigger homes. However, hospitality and retail sectors on the other hand, suffered much more.
Sultan bin Ali Al Owais Real Estate (SAO) reported a rise in rental properties across Dubai and Sharjah. Tenants in the city are opting to reduce rents by relocating to less expensive localities. Furthermore, a major percentage is also looking for larger units with balconies and outdoor spaces.
Why The Spurt In Rental Relocation
Dubai residents are opting to move to larger units, preferably those with outdoors or balconies, at a lesser price. The main reason for this happens to be the pressing need for social distancing. The pandemic has turned the world upside down and social distancing seems like the mantra of the year. Moving into larger units means more space and thereby better social distancing.  Besides, with indoors being the new outdoors, people seem to prefer bigger units that provide more space for indoor activities.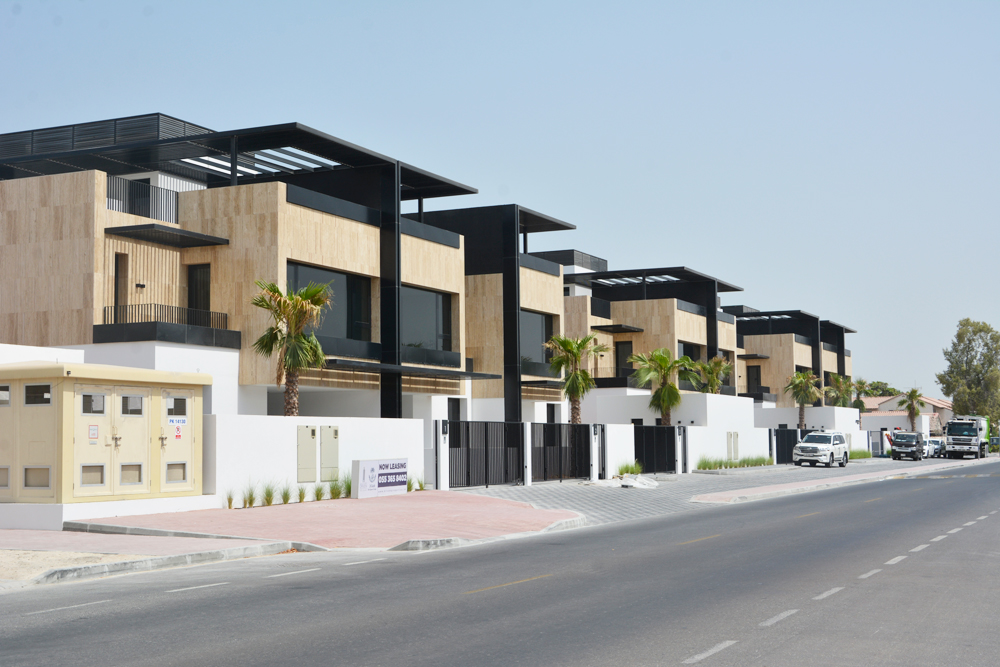 The Norm Then VS Now
However, this was not the norm back in the days. Earlier, residents preferred studios and smaller units. However, ever since the pandemic broke out, there has been a remarkable spike in bigger units, especially those with balconies.
"The shift in tenant and rental – seeker behavior is quite remarkable and obvious at the same time. There is a disparity of  approximately 35% between annual rentals in Dubai and Sharjah for similar kind or sometimes larger units and in relatively mirroring localities. So it is common for tenants to look for better value for their expense. But lately we have had a very specific surge in families looking for villas with large outside areas and specifically spacious apartments with balconies, to aid the social distancing shift in everyone's lifestyle and increase in Stay at Home activities," said Haleema Al Owais, CEO, Sultan Bin Ali al Owais Real Estate.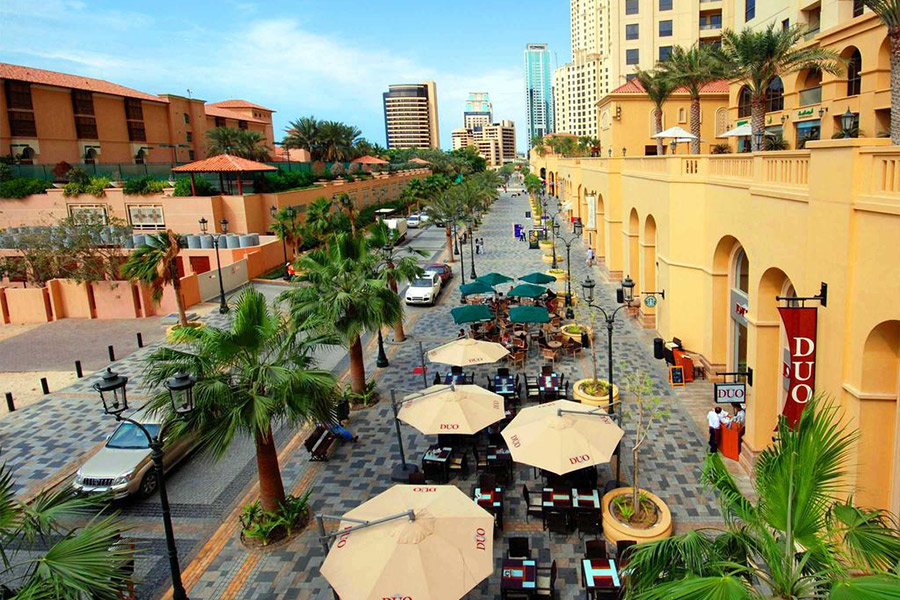 Further, with social distancing being the norm, the demand for office space has dropped drastically. This has also led companies to relocate temporarily, while requiring value-added services such as IT support to provide the flexibility of remote working.
The Future Of Short-Term Rentals
Meanwhile, short term rentals and staycations are expected to get a booster dose this year, following the introduction of long-term visa by the UAE. But will that be the case going forward, considering the current pandemic? – that still remains a question of concern.
The Road Ahead
Although the first quarter shows some healthy numbers, some fluctuations are expected in the coming months. As for the supply of new units, reports reveal about 34,000 units that were to be delivered by the end of the year is now likely to be revised.
How Is UAE Helping Tenants?
Meanwhile, UAE is doing its bit to support tenants during the Covid-19 pandemic. Sheikh Maktoum bin Mohammed bin Rashid Al Maktoum, Deputy Ruler of Dubai and Chairman of the Dubai Judicial Council, temporarily suspended all eviction judgements related to residential and commercial facilities in the emirate during March and April. Furthermore, all "imprisonment judgements" linked to rental disputes were also called off.
A few property agents are also being flexible with tenants who are struggling financially.
Moving Houses During Covid
The UAE announced that residents can move houses during the pandemic, but will have to obtain movement permit on the Dubai Police website. All you need to do is choose the 'personal' option, then choose 'emergency' and explain that your rental contract is expiring. Permits are processed quickly in most cases. For landlords, the tenancy contract can be uploaded on the official Ejari portal or the app.