Rio de Janeiro is a beautiful place to visit. The streets of Rio are vibrant, lively and always fun to explore. While the seaside city of Brazil is known for everything fun, it's most known for the grand carnival that takes place every year. With colourful costumes and extravagance, the residents of Rio celebrate the occasion with pomp and glitz. However, amid the pandemic, the event was supposed to happen in July 2021, instead of February. But now as per reports, Rio's mayor made a historic announcement by announcing that Carnival would be cancelled for 2021. Read on to know more about it.
Mayor Eduardo Paes Made This Shocking Announcement On Facebook
Rio's Carnival which has been cancelled only once in 1912, now stands cancelled this year amid the rise in the covid-19 cases. Rio's Mayor Eduardo Paes posted on Facebook and spoke about this devastating news. In the post, he said,
"I have never hidden my passion for Carnival and the clear vision I have of the economic importance of this cultural manifestation for our city. However, it seems pointless to me to imagine at this point that we will be able to hold the carnival in July."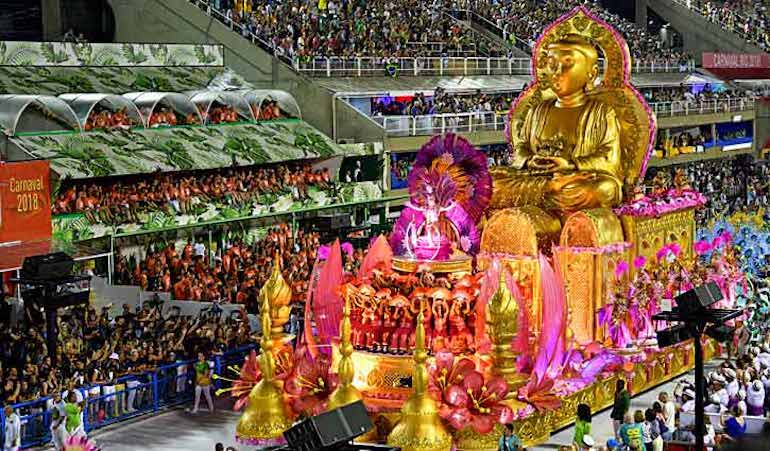 The Country Is Hoping To Celebrate The Festival In A Grand Way In 2022
Speaking about the better future and talking about holding the Carnival in 2022, he said,
"This celebration requires great preparation from the public authorities and samba-related gatherings and institutions. Something impossible to do right now. Thus, I would like to inform you that we will not have Carnival in the middle of the year in 2021." He concluded his post with some hope for the future, writing, "Surely, in 2022, we will be able to celebrate life and our culture with all the intensity we deserve."
In terms of covid-19, Brazil is currently fighting the second wave of the covid-19 pandemic. It has had 8.8 million confirmed cases, third highest behind the U.S. and India. In terms of death, the country has witnessed 217,037 deaths so far. Well with everything that's going on in the world, we hope that the citizens get the vaccine soon.