This is the thing with pet owners, they take them everywhere. Even paragliding! Don't believe me? Take a look at this Siberian Husky named Nawab who accompanied his owner Rohan for paragliding in Himachal Pradesh. They were at 3, 500 feet above the sea level.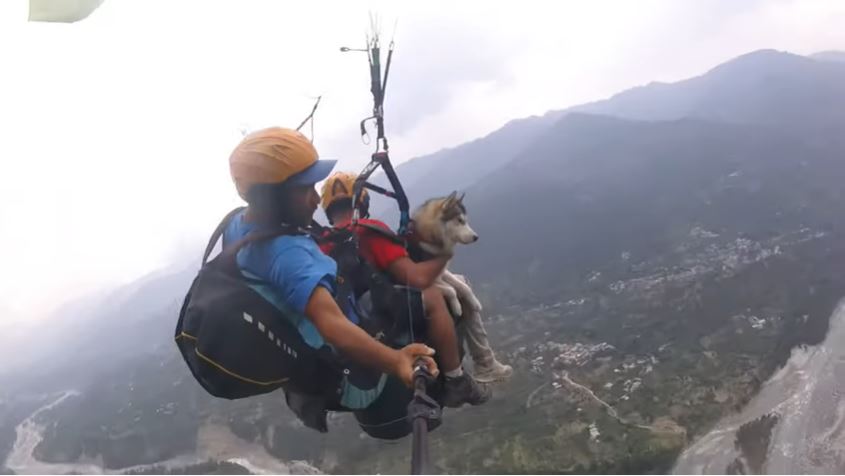 Paragliding With The Pet
Take a look at this video he posted on Husky's social media account. People are in complete awe of Nawab and the fact that he remained calm throughout the journey and was actually enjoying sitting in the lap of his owner and looking down at the beautiful sight.
The Internet Loved The Video
Soon it became a sensation on the internet, even news channels picked up the video of Nawab and Rohan paragliding in Manali. Nawab has accompanied Rohan on many other trips as well and through their social media, we can clearly see that the two of them have a great bond. This is a video of Nawab nicely posing and enjoying the view at Kheerganga Waterfall.
Also Read: You Can Learn Paragliding In Our Very Own Mumbai And Here's Where!
Also Read: Paragliding In Bir Billing Is The Ultimate Sport For All Adventure Junkies
Nawab has his own Tiktok and Instagram account and he nearly has 5K – 6K views on every video. Here is a youtube video where we can see both of them accompanied by a trainer. We can also here the conversation where Rohan mention's that it is the trainer's first time taking a dog paragliding!