The coronavirus pandemic has not only claimed thousands of lives, but has also given rise of one of the harrowing issues, and that's unemployment. During the lockdown, we had come across a story of a jeweller in Rajasthan who had turned into a vegetable vendor to support his family. Recently, a chef, who has worked in cruise ships and 7-star hotels has set up his own biryani stall in Dadar, Mumbai after losing his job. Akshay Parkar had served as a chef in top-notch hotels like Taj Sats Hotel, Mumbai and was engaged for almost eight years in an international cruise. Like many others, he too bore the brunt of lockdown and ended up losing his job. But instead of losing hope, he came up with his very own biryani stall in front of Dadar's Shivaji Mandir.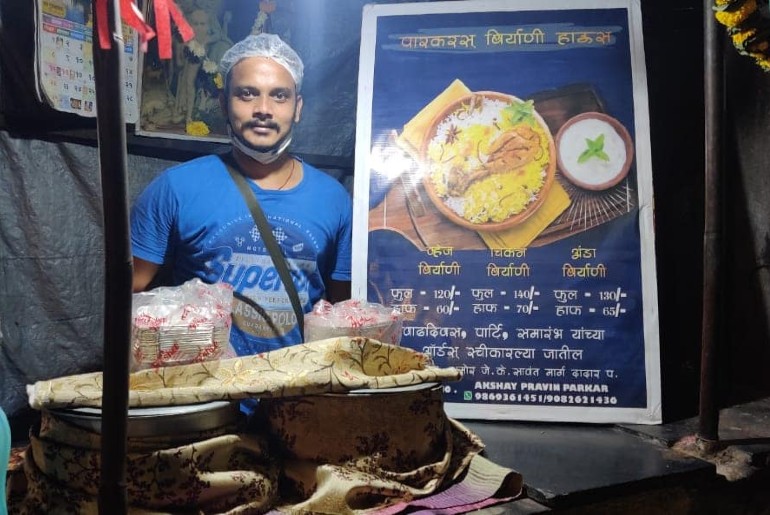 Also Read: 14-Year-Old Mumbai Boy Sells Tea After Mother Loses Job Amid Pandemic
Star Chef Opens His Own Biryani Stall At Dadar, Mumbai
Star chef Akshay Parkar, who had worked in 7-star hotels and international cruises has started his own biryani stall 'Parkar's Biryani House' at Dadar, Mumbai. His shop got recognition after a Facebook page named  'Being Malwani' shared the story of his struggle and revealed the details about his shop. The post reads, "Life gives you an opportunity now it's up to you how to turn that opportunity into gold. Before this lockdown, he worked as chef in 7 star like Taj Sats Hotel in Mumbai and worked as chef for almost 8 years in international cruise. Akshay Parkar had to lose his job in this lockdown, but now he knew that nothing would happen by sitting quietly."
The post added, "First he had to face some bad incidents, but this boy was stubborn in his mind and faced all the troubles, so today he is proudly doing his own small but he is doing his rightful business in Dadar." People over the internet praised his efforts with loads of congratulations. Meanwhile, here are some of the other best biryani places in Mumbai.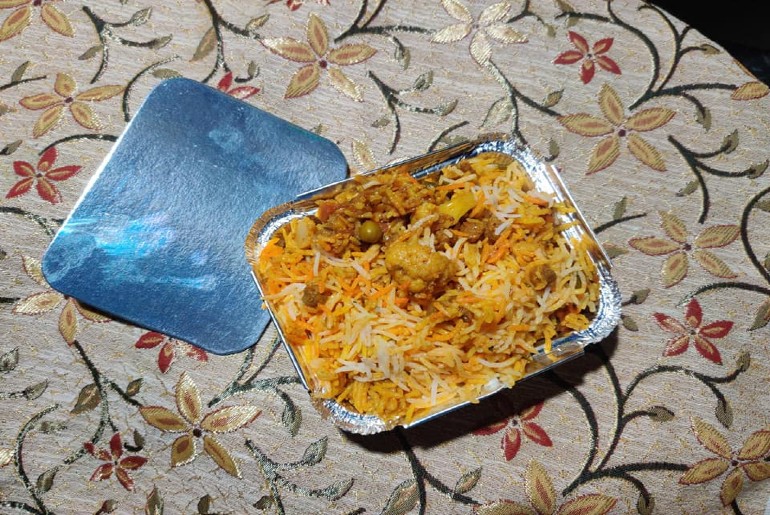 Also Read: This Sharjah Restaurant Hires People Who Have Lost Their Job Due To Covid-19
Chef's Special Biryani's Sold At ₹120,₹130 And ₹140
At Parkar's shop in J.K Sawant Marg, Dadar West, Mumbai, one can have chef's special biryani at affordable rates. In his stall, veg biryani costs ₹120, egg biryani comes at ₹130 and chicken biryani costs ₹140. He even takes big orders of different kinds of food items via his mobile numbers 9869361451 and 9082621436. Parkar's story clearly proves, where there is a will, there's definitely a way. Meanwhile, here's the inspirational story of Veeral Patel of a famous sweet shop in Mumbai, who went from ₹35 to ₹13 crores.