Bollywood's versatile actress Shamita Shetty has left an imprint on all the Bigg Boss fans with her honest and candid attitude. Undoubtedly, she has won millions of hearts with her acting skills, and we all go gaga over her fitness. If you still think you know everything about Shamita Shetty, read more to discover her secrets in conversation with Kamiya Jani in Tere Gully Mein Episode!
Shamita Shetty Was An Athlete
The actress's schooling was done at St. Anthony's Girls High School, Chembur, Mumbai. Even though the Shetty sisters attended the same school, Shamita reveals Shilpa liked to be with her group of friends and didn't want to be associated with her. While Kamiya and Shamita walked through St Anthony's corridors, the actress pointed at the school ground, "This was where I used to play volleyball. I was heavily into sports. I was an athlete." Well, now we know the secret behind that body is not just gym and diet but sports during school days too!
The Mohabbatein girl looks around and feels how a lot has changed. While the duo walked around, Shamita shared that the school would be completing 90 years the next day, and they would have a huge function.
The Actress First Valentine's Proposal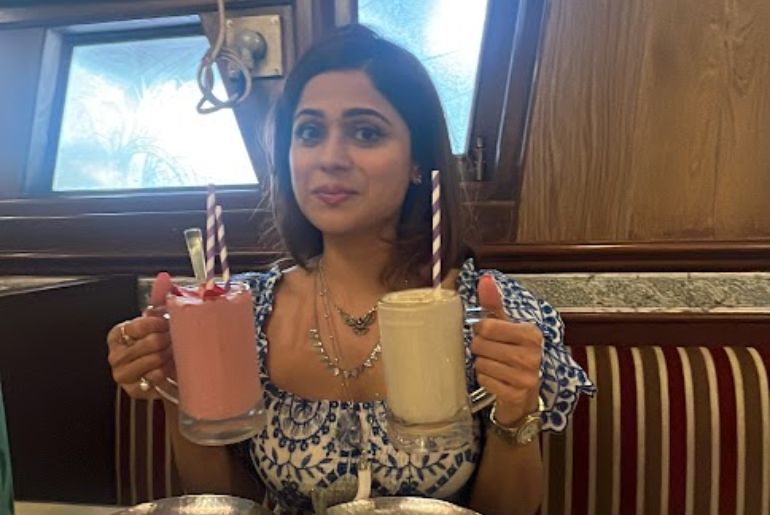 The actress shares how a guy from OLPS waited for her outside her building with some I love yous and hearts painted on a sheet of paper. Do you know how Shamita Shetty reacted? She adds, "I was so awkward. I didn't know what to do with it. I just threw it in front of him." Ouch, what a heartbreak! Now that she thinks about it, she feels it was a mean thing to do. Being from a girl's school, she didn't know how to be around boys comfortably. Only when she was in college did she feel normal around the guys.
Shamita Shetty says, "Honestly, I think co-ed schools are better. Because when I went to college, I had only guy friends. I was also honestly a tomboy, so I think I just got along with them better."
Also Read: From Interning With Manish Malhotra To Entering Bollywood, Shamita Shetty Talks About Her Journey With Kamiya Jani | Curly Tales
Watch the video linked above to watch Shamita Shetty's memories in Chembur, her childhood stories and her journey in Bollywood!
Cover Image Courtesy: Internal