Very soon, you will be able to visit a quirky saucer-shaped building in the UAE. Sharjah's famous 'The Flying Saucer' will reopen to the public on Saturday, September 26, after a major renovation. The project kicked off in 2018, and was led by Sharjah Art Foundation. And now, parts of the building's structure has been restored and new elements have been put in place. The new art and events space is all set to wow you with new elements. Meanwhile, when you're heading to Sharjah, check out these 5 Places In Sharjah Selling Best Kebabs That Would LITERALLY Melt In Your Mouth.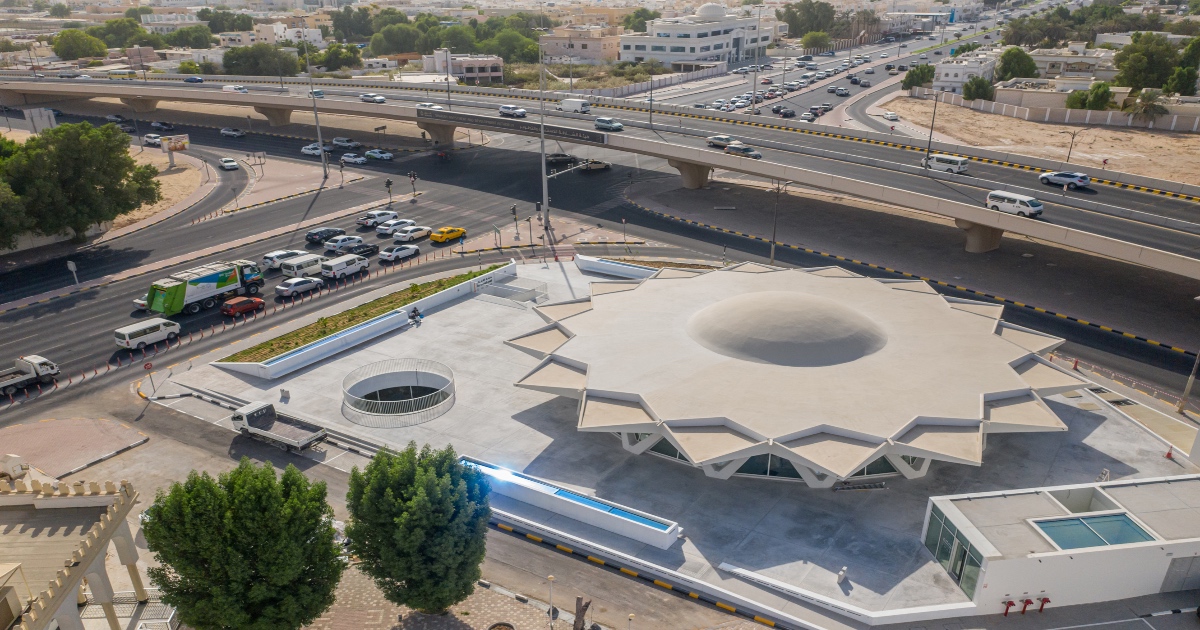 The Flying Saucer has long been part of the collective cultural memory and identity of Sharjah. Its architecture draws on the space-age influence of 1960s and 1970s western literature and popular culture, and Brutalist architecture of the same period. Notable elements of its design include a wide circular dome that seems to hover above a ring of eight columns, a star-shaped canopy projecting beyond a fully glazed panoramic façade and a bright and open interior space supported by angled V-shaped pillars.
Also Read: 7 Interesting Facts About UAE's Culture Captial, Sharjah We Bet You Didn't Know
The Flying Saucer Building Will Now Be Used As An Art And Event Space
When open, the new quirky building will have a lot to offer for art-lovers. Over the decades, the place was used as a one-stop-shop with a cafe, restaurant, newsstand and gift shop, and then went on to become a grocery store and fast food restaurant. However, the recent renovation has introduced a whole lot of new elements including an outdoor public space called Platform, designed for social events, performances and outdoor art installations.
In addition, there's also an area called the Launch Pad, an underground space which features a cafe, library, and a sunken courtyard filled with vegetation and activity spaces. The Launch Pad area will also host film screenings, workshops, performances and readings for the public.
And lastly, the building will also boast yet another installation ahead of its reopening. Guests can enjoy a new multimedia installation Nowhere Less Now 3 [flying saucer], designed by Lindsay Seers and Keith Sargent. Over the next few months the new quirky building will be conducting kids' workshops on photography, drawing and callligraphy, film screening and more so watch this space.