As Friday rolls in and we are only one day shy off of the weekend, we get more vulnerable to the often asked question – So, what are your plans for the weekend? Most times I hear myself telling people that the plan is to stay in bed and sleep all day long. And more often than not, it's not an excuse to get out of weekend plans.
With a rise in sleep deprivation in the world, it only makes sense that people spend their spare time lounging in bed and catching up on their much-needed winks that they have been sacrificing on over the week as they push themselves to work. So, the next time your colleague tells you that they are taking a break and going off on a sleepcation, don't be too surprised. An alien word no more, sleepcation is the new trend among millennials. Move over staycations because overworked individuals are taking breaks to sleep through their spare time.
What Is A Sleepcation?
As obvious as its name, a sleepcation is basically time taken off to, you guessed it, sleep. And no, it doesn't mean that you call in sick and spend the day lounging at home. Sleepcations are serious business with working professionals booking rooms in high-end properties and sleeping in the lap of luxury only to emerge out of their rooms to grab some grub. And you even have the choice of not doing that and staying in your plushy bathrobe and ordering room service. An up and coming trend in the West, it is quickly gaining traction in India as well. If you haven't heard of it, we are surprised, sleepcations took off at lightning speed back in 2018 and have only grown at a faster pace since then. Considering that the average individual sleeps for about 6 hours a day, it's no wonder that people want to spend their leaves resting it out instead of going out of their ways and planning holidays where they explore new places.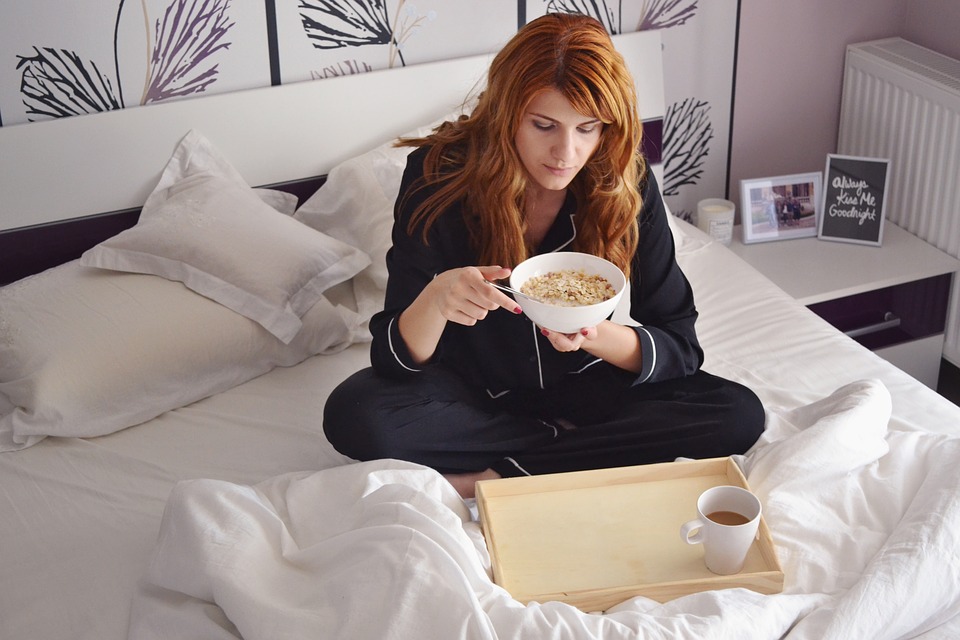 How Do You Plan A Sleepcation?
You must be thinking why you can't just take time off and sleep in your own bed but research suggests that a change in the environment helps in inducing sleep easily. And that's not all, the body tends to relax better when it's out of its comfort zone aka, your home. And that's because being at home means that you still continue with your regular chores for the day. Meanwhile, when you head to a property where all your needs are taken care of, you have nothing to do besides, well, sleeping. Simply pack your pajamas, book yourself a comfortable and homely room and push off for a weekend and sleep it out. It's really not that hard. Even though its a relatively new concept in the country, more and more overworked individuals are getting attracted to the allure of it.
We aren't surprised because what is better than waking up to a great view, feeling refreshed after catching up on sleep and preferably breakfast/lunch/dinner in bed.
We might not make a habit out of this, but we are definitely intrigued by it.