Sri Lanka has reopened its borders for fully vaccinated Indian travellers, including those who have taken Covaxin. The flag carrier of the island nation, Sri Lankan Airlines has restarted flights from 9 Indian cities. In a huge development, Sri Lanka is resuming the 'visa on arrival facility for all international tourists, except those from 10 countries including Pakistan and Nepal. The 'visa on arrival' facility was on hold since the onset of the pandemic. This will give a much-needed boost to Sri Lanka's island tourism industry, a major forex earner.
Sri Lanka Is Offering Long-Term Visas To Expats
Sri Lanka has now proposed to offer long-term visas for tourists interested in investing in the nation. The long-term visa proposal will encourage expats to work and invest in Sri Lanka. Sri Lanka is one of the most scenic beach destinations in the world with a lot of scope on tourism and hospitality.
A Valid Travel Insurance Policy Is A Must To Visit Sri Lanka
The Civil Aviation Authority of Sri Lanka is revising rules for all international arrivals. All tourists arriving in the nation must hold a valid travel insurance policy that can be purchased online or on arrival. And while travellers will be allowed to board the aircraft without an insurance policy, they will have to purchase a minimum of USD 50000 insurance coverage at the airport upon arrival. Travellers can purchase the said policy cover from www.portal.pionline.lk/covidinsurance.
Sri Lanka Reopened For Fully Vaccinated Passengers From India
Travel enthusiasts! Sri Lanka has reopened its borders for fully vaccinated passengers from India. So the stunning beaches, glorious tea estates, delicious food of Sri Lanka is just a plane ticket away. Whether you've taken 2 doses of Covishield or Covaxin, you can certainly visit the beach destination, directly or via transit. However, non-vaccinated or partially vaccinated passengers won't be allowed into Sri Lanka. If you wish to travel, here are the rules and regulations.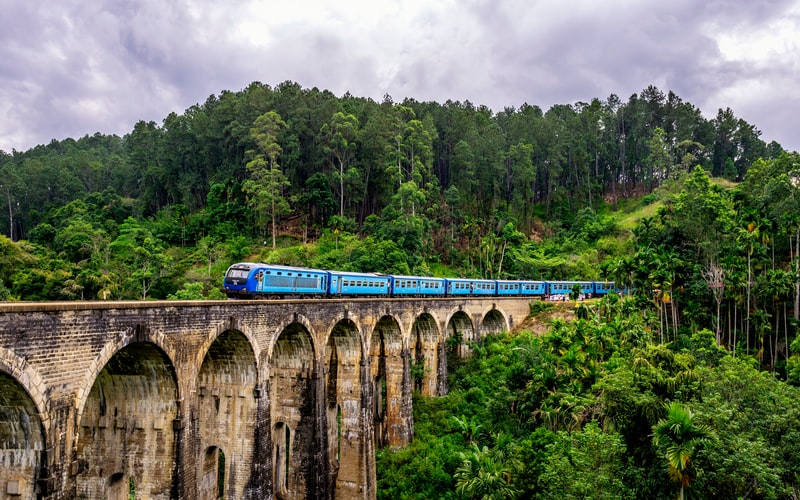 Covid-19 Protocols To Follow When Visiting Sri Lanka From India
Planning a trip from India to Sri Lanka? Well, here are some Covid related protocols you must follow and remember.
Sri Lanka will permit only fully vaccinated passengers from India for tourism.
No prior approval is needed from the Ministry of Foreign Affairs or the Civil Aviation Authority.
No minimum duration of stay in Sri Lanka.
No visa on arrival. Passengers must have a valid tourist visa and pre-paid booking at an "L1 Safe and Secure" 3 Star or above category hotel for the first 2 days in Sri Lanka until an on-arrival PCR test is conducted.
Fully vaccinated means having received two jabs of the Covid-19 vaccine, two weeks before arrival in Sri Lanka. Also means, having recovered from Covid-19 and received one jab of the Covid-19 vaccine.
Any type of vaccination accepted by the origin country is acceptable in Sri Lanka. Both Covishield and Covaxin is permitted.
Also Read: 4 Friends Buy 100-Year-Old Mansion In Sri Lankan Jungle & Restore It; Now Rent It For ₹87,000
As Sri Lanka cautiously reopens its borders for Indian travellers, it's important to follow all the Covid-19 protocols truthfully to ensure the safety of both the tourists and locals.