Under 140 Characters
You can now enjoy a helicopter ride for a better view of his 182-meter statue, double the size of the Statue of Liberty.
What Is It?
A giant Statue of Unity which was built as a tribute to Sardar Vallabhbhai Patel is now open to tourists for an aerial view. According to the State Government, 15,000 visitors come to visit the statue every day and seeing people pouring in such huge numbers, the state government has decided to offer a helicopter ride for a better view of the 182-meter structure. This helicopter ride will take you around the statue for 10 minutes for an uninterrupted view of the statue.  The first helicopter ride was launched on Sunday of which fifty-nine visitors and six media candidates were on board for a 10-minute aerial view of the statue.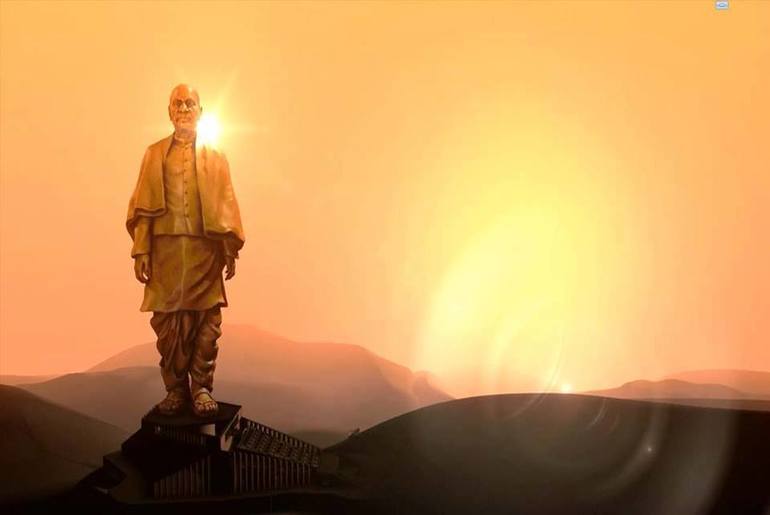 What Else? 
This Statue of Unity is double the size of Statue of Liberty which stands tall in Gujarat's Kevadia region. Described as the latest in Gujarat's list of tourist attractions, the statue has attracted around 1.3 lakh tourists, according to the reports.  It is said that the Gujarat government spent around ₹3,000 crore on building this statue. Tagged as the tallest in the world, the Statue of Unity was inaugurated by Prime Minister Narendra Modi on October 31. And since then it has witnessed people coming to catch a sight of the statue is sweeping numbers. So much so that the Gujarat government has written to the chief ministers of all states to consider setting up guest houses near the Statue of Unity.
Deets

Inaugurated on October 31st,2018
Cost: ₹2900 for 10 minutes