If there's one show that grabbed eyeballs for its intelligent writing, fantasy setting, scenic landscapes and tremendous fan following, it's got to be Game of Thrones. Despite the show having ended in 2019, GOT often pops during discussions, debates, speculations and even adorns fan fiction. And if you're an ardent GOT fan, then apart from visiting the iconic shooting locations in Ireland, back home there's an abode for you as well. Manali has a Game of Thrones-themed igloo, called The Stark House where you can even eat in an icebox. So, let the games begin!
The Stark House In Manali Welcomes Game Of Thrones Fans
For Game of Thrones fans, "Winter is Coming", and you can experience all of it when you stay in The Stark House in Manali, Himachal Pradesh. This Game of Thrones-themed igloo is surrounded by soft white snow on all sides. This Instaworthy igloo welcomes you with the House of Stark's grey direwolf symbol. Experience the chilly winter, just like John Snow, perched in this gorgeous campsite. This GOT igloo will give you total Eskimo feels. While it's icy cold on the outside, inside the igloo you can enjoy resting on cosy woollen blankets. That's just the beginning.
Also Read: India's First Igloo Cafe Comes Up In Gulmarg And We Can't-Wait To Have Coffee Here
Sit On Ice Slabs & Enjoy Hot Meals Served To You In An Ice Box
Apart from the igloo itself, if there's another interesting highlight of the Stark House, it's the unique dining experience. Dine with your friends and family in a unique ice setting. Sit on ice slabs which make pretty cool ( literally) sofas. Gorge on piping hot meals served to you in The Ice Box, this is nothing but a handmade ice table. It's nothing like you've ever experienced before. Make immersive and enthralling memories while savouring a wholesome meal, surrounded by white snow and even sitting on ice-cold slabs.
Also Read: Game Of Thrones Fans Here's Your Travel Bucket List
This GOT Igloo Offers Day Excursions
You can book this Game of Thrones-themed igloo for ₹4000 per head. This amount includes your transportation and meals as well. The Stark House also offers you day excursions like one-day or two-day stay. When you're here you can also try your hand at snowboarding and skiing sessions. Have a snowball fight with your loved ones, build a snowman, walk in the icy cold trails or warm yourselves by the crackling bonfire.
Also Read: Manali Welcomes Tourists For A Cosy Igloo Stay Amid Pandemic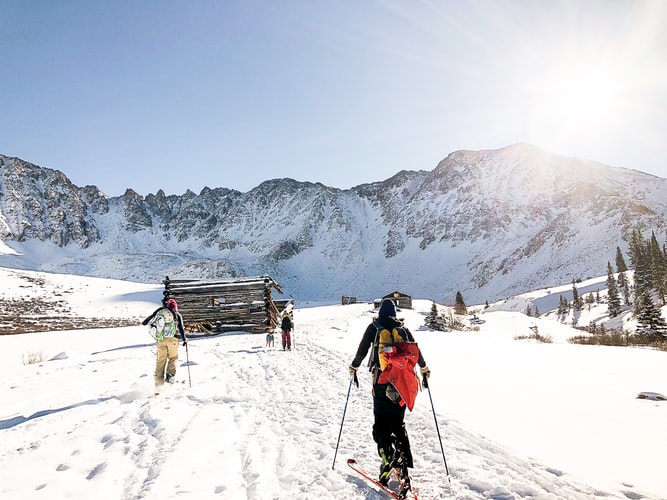 To enjoy the nights peacefully, just spend time stargazing in the quiet unpolluted skies. So,  if you're a die-hard GOT fan, show some love for your favourite show by planning a trip and stay here at The Stark House in Manali during winters. For a detailed igloo experience, here's a fun video of India's first igloo hotel in Manali, to get you started.