In the vast expanse of the rugged Scottish Highlands, where nature's beauty and harshness coexist, there exists a remarkable story of a sheep that has earned the title of "Britain's Loneliest Sheep." The sheep might have spent at least two years stranded at the base of rocks on Scotland's Cromarty Firth.
Meet Britain's Loneliest Sheep
Britain's 'loneliest sheep' stranded at foot of cliff for over two years https://t.co/hn5PfK9ZEG

— Mynameis…Miro (@zg4ever) October 27, 2023
More than 52,000 people have signed a petition requesting the sheep's rescue, and a hovercraft business has indicated that it may be able to assist. According to an article by News18, In 2021, a woman by the name of Ms. Jillian Turner was the first to notice the sheep while out canoeing. She saw the sheep that had been abandoned for some time when she was travelling with her kayak club from Balintore to Nigg in Scotland. She had recently made the same trek, and to her surprise and distress, she found the sheep—albeit one with a longer, thicker coat.
After seeing the appalling state of affairs, Ms. Turner sought assistance from animal charities. The nonprofit claimed to have knowledge of the sheep's illness already. Animal enthusiasts launched an online petition on Change.org to save the sheep in response to Ms. Turner's plea for help, and the campaign has gotten a tonne of support from people who were horrified to learn of the sheep's situation.
The difficulties of rescuing such a massive animal add to the complexity of this rescue, as the sheep's stranded place is extremely difficult to access by land or sea. The ewe was considered feral at this point because of how long it had been stranded and how stressed out it would be by human interaction.
Also Read: Travelling To The UK This Winter? Here Are The Trendiest Airbnb Destinations You Can Visit
Online Petition To Rescue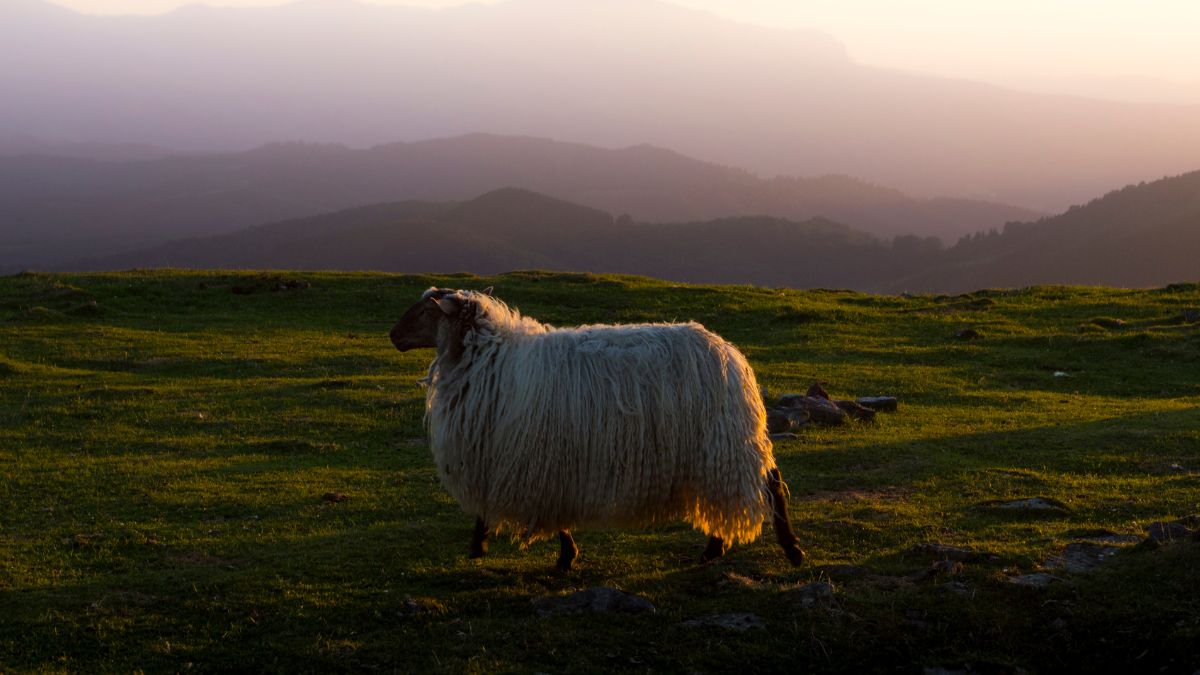 The Herdwick sheep is a robust and hardy breed known for its adaptability to harsh conditions. However, this one Herdwick ewe stands apart from the rest, not for her resilience in the face of harsh weather or her ability to graze on steep, rocky terrain. It is because of her remarkable and unexpected isolation. The sheep may have been a part of a flock that was temporarily grazing nearby because it is not of the same breed as those owned by local farmers.
In the past, domestic sheep have been saved from hazardous environments. According to an article by BBC, a climbing teacher helped a sheep on crags on the northwest coast of Scotland in 2016. He helped the animal to safety when he was able to lasso it. He had been teaching schoolchildren in Sheigra, which is close to Sandwood Bay. A ewe in Lewis, in the Western Isles, made a nearly 25-meter (80-foot) jump into a quarry in 2009, and it lived.
In a remote corner of the Scottish Highlands, the tale of Britain's loneliest sheep has left an indelible mark on the hearts and animal lovers coming together to rescue the sheep.
So, would you sign a petition to rescue a stranded animal?
Cover image credits: Canva (representation)
---