Under 140 Characters
Move over Tandoori Chai, we have Mumbai's FIRST Tandoori Maggi!
What Is It?
Located in Chembur, Meeting On Cutting was the brainchild in bringing delicious Tandoori Chai to Mumbai. And now, they're introducing the all-new Tandoori Maggi for only Rs. 50!
Loaded with cheese and veggies, the Maggi is placed in a hot tandoor and stirred to perfection so that it acquires that oh-so smoky flavour, taking your Maggi to the next level!
What's In It?
Meeting On Cutting is a startup run by Deepak who also juggles a job. His motivation was to get the tandoori flavours to Bombay and not just limit himself to tandoori chai but branch out and incorporate more drinks and dishes with the smokey flavour in a bid to be innovative!
From seven in the morning to sometimes two in the night, many customers from near and far flank the small cafe for the yummy tandoori dishes.
Don't forget to pair your Tandoori Maggi with the already famous Tandoori Chai! What's more, even Tandoori Coffee is available for all you coffee lovers! Drop everything now and head here for all things tandoori!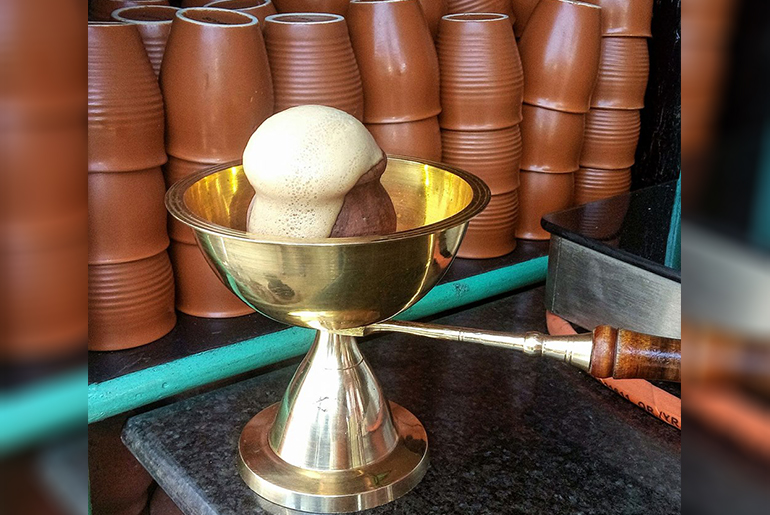 Also read: Maggie AND Vada Pav Together?
Deets:
Address: Meeting On Cutting, shop no 57 Behind building number 1 Near denar wines, Subhash Nagar, Chembur East, 71
Contact: 082861 46876