Heading to Goa? A perfect blend of style and luxury, the La Ri Sa Beach Resort will give you an experience of a lifetime. LaRiSa is an amalgamation of 3 words from the language of Lahul. 'La' means which is above, 'Ri' signifies the mountains and 'Sa' represents the Earth. As the name suggests, a stay in the Larisa Resort will transport you into nature's lap in no time. The beauty and scenic surroundings of the beach resort will make you feel like you're in another world.
Located in Morjim, Goa, this beach resort welcomes you to its warmth and grace as soon as you step foot inside the premises. The staff provides the best comfort and ambiance for its guests with their hospitality.
Boutique Rooms With Private Hot Tub
Goa is the land of glorious sunsets and excitement filled nights. With this newest property owned by the Larisa Resorts in Morjim, you can indulge in a brand of sophistication with its Boutique Rooms. With private hot tub in your suite to an unwinding view of the serene waters, there is nothing that can go wrong with the Larisa Beach Resort in Goa.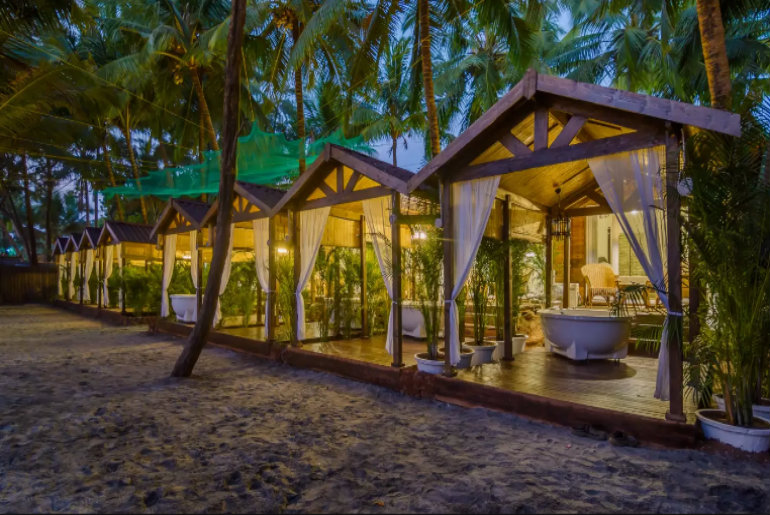 You can now experience exhilarating freshness in this abode which is a mixture of warm designs and textures.
A Beach-Facing In-House Restrobar
With the hotel's extraordinary resto-bar known as TRIP, you can pamper your taste buds throughly. Bite into some yummy cuisines from all over the world. The flavors and are exotic and you certainly can't miss out on the delicacies they serve at dinner. With a Continental style of cuisine that is served all day, you will surely come back for more.
Also read: Get a Glimpse Into The Goan Art & Culture At Heritage Bungalow, Sunaparanta
Not just the food, the drinks served at the place are also one of a kind. Now you can sip special cocktails of the resto-bar while you groove to the fantastic music of the DJ at TRIP.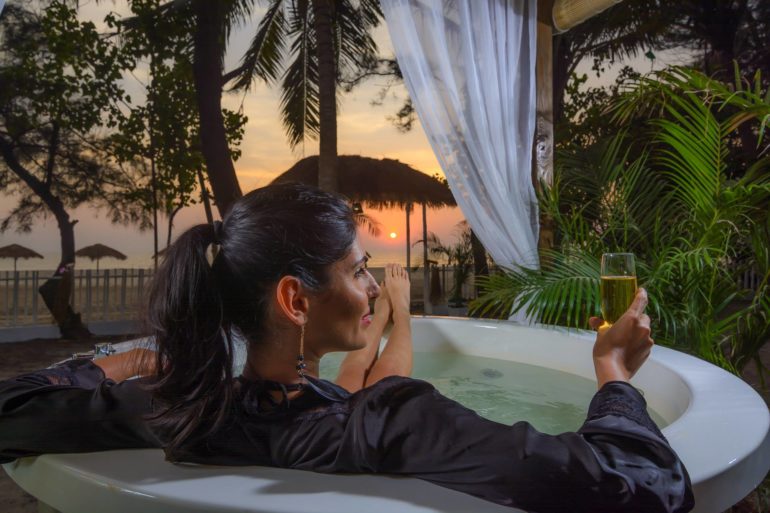 Getting There
Located at Morjim Beach, Goa, the La Ri Sa beach resort is around 59 km from Goa International Airport. You can always hire a cab service or the resort provides travel services to its members if bookings have already been done.Approx cost: Starting from ₹ 7,000 + tax up to ₹ 12,000 + tax for the Deluxe and Boutique rooms.
Book here: www.larisaresort.com
Enjoy the wonderful atmosphere of the La Ri Sa Beach Resort and allow yourself to be submerged in its beauty.