When it comes to choosing the perfect resort for a getaway, you might usually have to compromise between nature and luxury. And then you wonder if you can ever have it both. Yes! You can actually have it both and that too in the God's Own Country, Kerala. In this amazing destination that is not only one of the best places in India, but in the world, you can have your own cosy abode at a luxurious lake resort in Alleppey. Perched on the banks of the picturesque Vembanad Lake, the Lake Palace Resort stands tall, welcoming everyone who wants an escape from the bustling city life. If you crave to immerse yourself in a luxurious, peaceful experience by the lake in Alleppey, then maybe it's time you start booking your tickets to Kerala. We have here a little sneak peek of Alleppey's Lake Palace Resort where you can actually stay at a floating cottage. So maybe it's high time you start making your travel dreams a reality.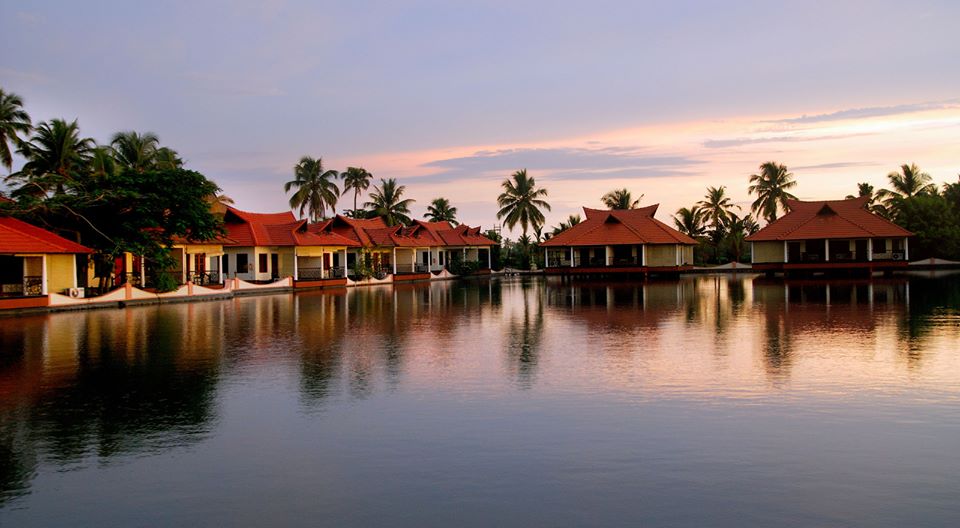 What's In It?
The sight of calm blue waters of the lake splashing along can be quite soothing. And what's even better is the experience of actually having to witness it and even be a part of the tranquil, serene atmosphere throughout your holiday. The Lake Palace Resort is situated on the banks of the Vembanad Lake in Alleppey. You can stay at this 14 acres resort, witnessing the gorgeous landscape of Alleppey on one side and the picturesque views of the lake on the other. Alleppey truly stands by its popular phrase as the Venice of the East thanks to its breathtaking canals, backwaters, beaches and lagoons.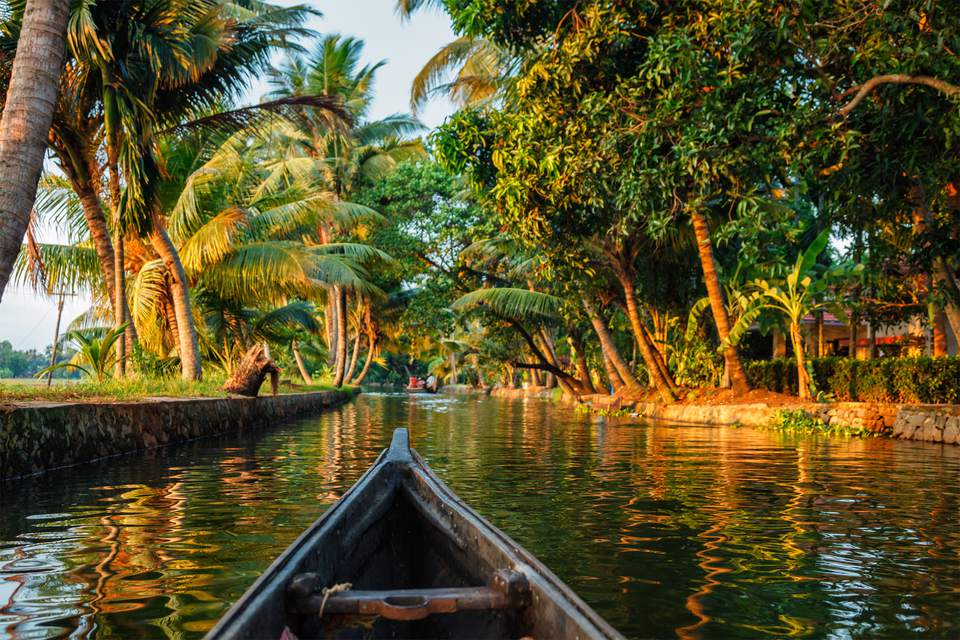 And if you truly desire to have every bit of this relaxing lakeside experience, then you can even stay at the Lake Palace Resort's floating cottage and even their luxurious houseboats. And if that's not relaxing enough then you will be spoilt for choice by their rejuvenating Ayurvedic therapies, delicious culinary delights and their eco-tourism activities, all in one resort nestled by the Vembanad lake in Alleppey.
Also Read: Experience A Peaceful Secluded Getaway At Anandvan Resort In Bhandardara
Choice Of Rooms
When it comes to offering you the best of both worlds, be it luxury and nature, this resort won't fail to impress. The water cottages are elite and are perched on pillars in the lake popularly addressing them as floating cottages. The interiors of the rooms have a rustic, traditional decor with a perfect blend of modernish interiors. You can choose to stay at one of these rooms depending on your comfort.
Heritage Cottage-  Perfect for a family of 4, the Heritage Cottage in this resort offers you a cosy room with both traditional and modern amenities along with a delicious breakfast meal, speed boat ride and head or foot massage. It costs around ₹7500 per room, per night.
Lake View Deluxe- Lake View Deluxe Rooms offers you breathtaking views of the backwaters on one side and the lush green Rolling Meadows on the other. This room is great for a group of 4 and its spans at 425 sq feet. You can wake up to a fantastic view of nature at its best. When it comes to food you can devour appetizing meals prepared by the chefs and experience treatments from the in house staff here. This also includes breakfast, speed boat ride and a head or foot massage. It's priced at around ₹8500 per room, per night.
Lake View Premium-  If you're up for a premiere luxury experience, then the Palatial Grande Superior Lake View rooms are great for you and your bae. Although it can accommodate a maximum of 4 guests at this 600 sq feet room, you can enjoy quality time experiencing the various facilities here. The vintage decor, warm lighting, view of the crystal clear backwaters, romantic speed boat ride, delicious breakfast and head or foot massages are some of the reasons you can opt for this room. It's priced at around ₹10,000 per room, per night.
Luxury Grande House Boats-  When you're in the backwaters of Alleppey, can you really resist staying a luxurious houseboat? Well, at the Lake Voyage Resort, you can not only go on a voyage in the Kettuvallom or the Luxury Grande House Boat, but you can also stay in it. The rooms are ventilated, with beautiful interiors, and also offers a lovely view of the Punnamada Lake giving you a luxurious and naturalistic experience. Do check for its availability beforehand, as its a popular accommodating here.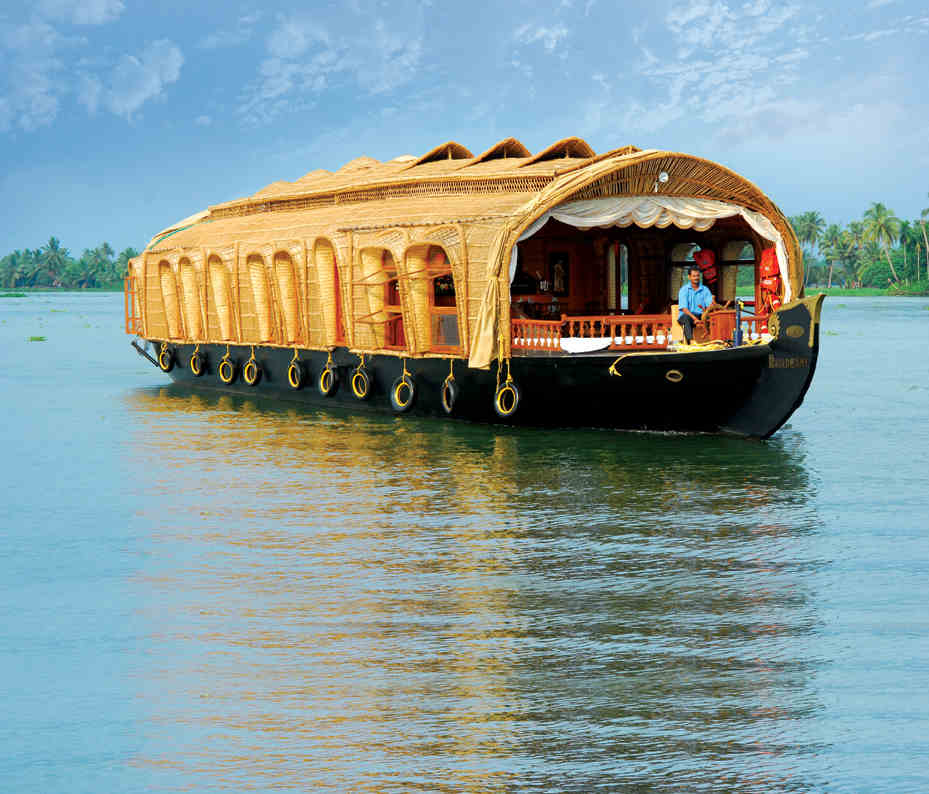 Dining Experiences
What's the most important thing about any resort getaway? It's the food of course. At the Lake Palace Resort in Alleppey, you will be spoilt for choice by the variety of dining experiences you can have here. From having a romantic dinner date by the lakeside to getting intoxicated by the local drinks you can have a hell of food and drink experience here. If you're hungry for some delicious local food, then head to the in house restaurant here. The laid back atmosphere offers you breathtaking views of the backwaters while you sip your tea and gorge on the local cuisine. When you're in God's Own Country, you can even Rent An Island At Unbelievable Prices! Vinni's Farm In Kerala Is A Private Island At Your Disposal
When it comes to your evening tea or a strong cup of coffee, head to the Coffee Shop. You can sip your favourite beverage and spend quality time with your friends and family at this cosy Coffee Shop. It's posh with a centralized air conditioning system, so you will get a respite from the warm tropical climate of Kerala. When you're here do not miss out on the delicious seafood. The Lake Lagoon Seafood Restaurant is one place where you can not only gorge on fresh delectable seafood preparations but also interact with the chefs to better understand the seafood culture of Kerala.
The Lake Palace Resort also has a Lake Side Pavillion where you can have a romantic candlelight dinner with your bae enjoying the scenery of backwaters. It's blissful and your time to relive your honeymoon experiences. How about unwinding for the day at the in house bar? Taste the local liquor and drown yourself in some spectacular cocktails while munching on scrumptious bar bites. Get high on nature and a little bit of alcohol during your getaway.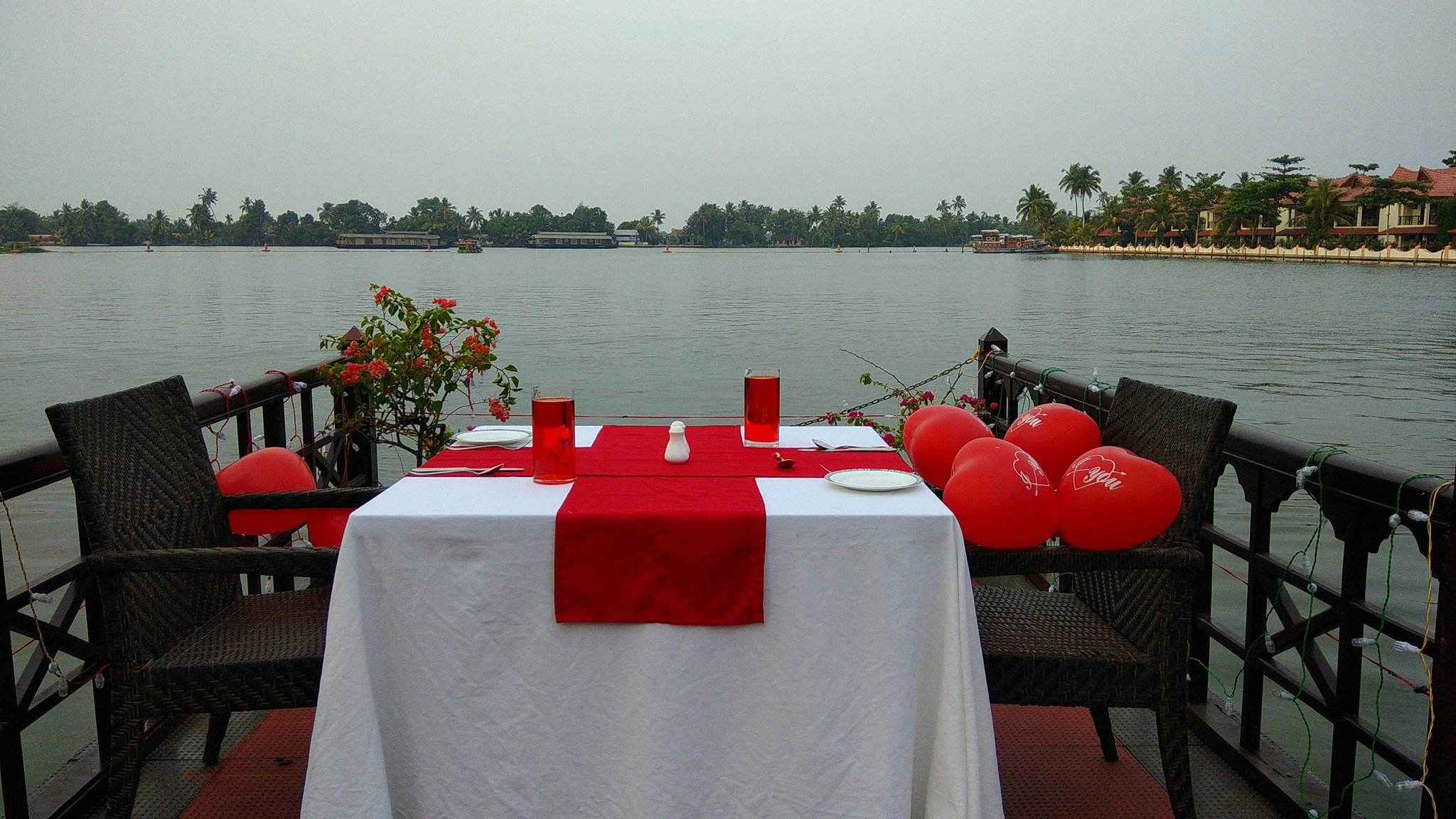 Other Exciting Facilities
The Lake Palace Resort is not only known for its cosy relaxing holiday getaway but also as a place for a lakeside destination wedding and a space to host corporate events. The exciting facilities offered at this resort complements your reason for residing here whether its a relaxing holiday with your family, reunion with your gang or a fun time with your colleagues, you can experience it all here. So here are some of the exciting facilities at the Lake Palace Resort in Alleppey you can opt for the next time you're here.
Kerala is known for its Ayurvedic centres and traditional treatments. Many celebrities across the world swear by the state's Ayurvedic treatments. You can experience it too at the Ayurveda centre here. Choose from a variety of massages and rejuvenating treatment after consulting the specialists and pamper yourself during your holiday.  Did you know, Kerala Bags First Spot In Top 20 Global Trending Destinations For 2020
The Business Centre in this resort is a perfect place for those of you attending business meetings here. You can have a professional gathering as the inhouse business team here will ensure that you will have a hassle-free conference without any difficulties.
When you're surrounded by water on all sides at the Lake Palace Resort, can you really resist the water? Well, you can take a dip at the Island Swimming Pool here while interacting with your friends and sipping a refreshing cocktail at the poolside. The lifeguards and pool attendants will make sure you have a comfortable time by the pool.
Unleash the shopaholic in you at the Curio Shop here. You can purchase beautiful collectables, souvenirs, gifts for your family and friends back home at reasonable prices. You can have a fun time shopping with your bae here. Talking about shops, This Shop In Kerala Has No Shopkeeper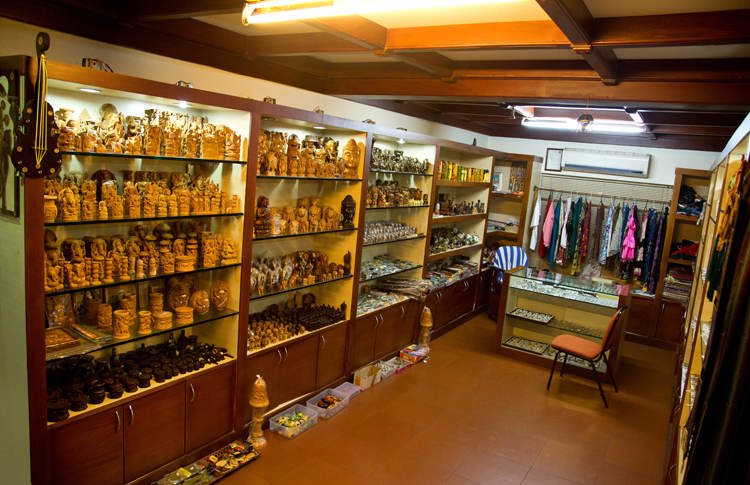 If you're planning a destination wedding by the beautiful backwaters of Kerala then you can opt to have your dream wedding at this lakeside resort. The banquet hall facility here is spacious and a palatial space that can house a large number of guests. So for a family reunion, wedding, reception or any other special gathering you can arrange it here in peace at the banquet hall.
Apart from the above-mentioned facilities, the Lake Palace Resort also offers numerous spa facilities, where you can have personalized messages to relive your stress. You can also enhance your beauty at the beauty salon, venture out at the houseboats, play various indoor games or even improve your fitness at the gym. The Lake Palace Resort in Alleppey is one place where you can definitely unwind and have a holiday that gives you the best of luxury and nature amidst the crystal clear backwaters of Kerala. So are you making your travel plans already? There is also an Exotic Tree House Stay At Dream Catcher Resort In Kerala
Deets
Address: Thirumala Ward, Chungam, Alappuzha, Kerala 688011
Contact: 0477 223 9701
Check the website here