Shillong is a famous hill station in the northeastern part of India. It is filled with nooks and crannies which are yet to be discovered and explored by travellers. Amid these exist the properties and resorts, which are a perfect blend of the historical and new. One thing about these properties is that owners have managed to keep old-town vibes and the contemporary touch intact. The Windermere resort in Shillong's Umpling is one such which will help you truly live the essence of Shillong. Here's more.
Treat Yourself With BBQ, Breakfast With Views & Cocktails At This Resort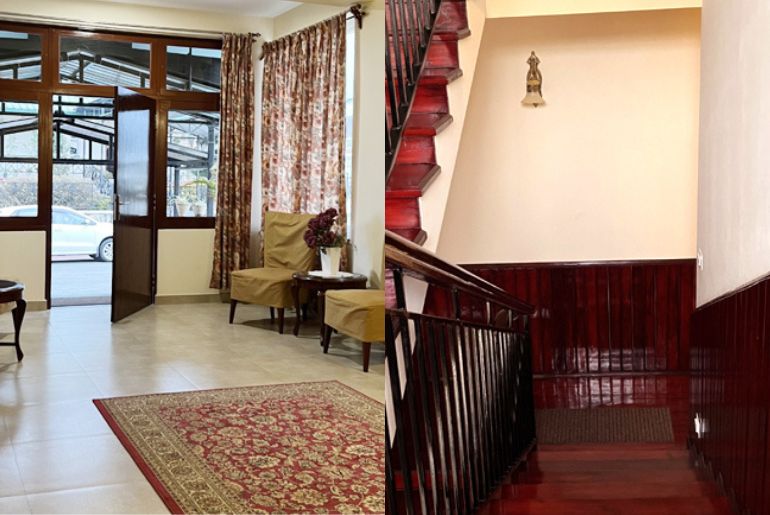 Shillong's scenic landscapes come as a hearty package when staying at the Windermere resort. Truth be told, you'll be mesmerised once you arrive at the destinations and see the property. You can visit Shilong all year round if you are not easily intimidated by the season changes. If you are a summer person, the pleasant weather will be a treat to your soul and one of the best ways to escape the big city heat waves. But if you're a winter person, we're absolutely sure you'll be in love with Shillong's morning sun. Spending your time during the early winter in this resort, with places to explore, will be an experience you will remember. The resort will ensure you have the evening BBQ and enjoy your evening sipping on your favourite cocktail at the bistro.
Also Read: This Museum Amid The Lush Hills Is A Hidden Gem In Shillong Displaying the Rich Culture Of North East
Tour Facilities In Shillong
Apart from the luxury and its services, the resort also provides touring facilities. Travellers and tourists can speak to the resort directly to have their tour curated. Therefore, for travellers on a longer break, you can enjoy each part of Meghalaya at your own pace. It is not only Shillong and its outskirts that nestle tourist spots, but there are other districts in and around the state, filled with places left to be explored.
Contact: +91 936 204 1220 | +91 9876543210
Where: Lumheh, Umpling, Shillong, Meghalaya – 793006
To book the property, head to the link here. And ensure a relaxing and enriching stay next time you're in Shillong.
Cover Image Courtesy: Windermere Resort/Unsplash