When we hear about Char Dham, we usually remember the four holy shrines on top of the Himalayas in Uttarakhand- Yamunotri, Gangotri, Kedarnath and Badrinath. Also, four pilgrimage sites, Uttarakhand's Badrinath, Odisha's Puri, Tamil Nadu's Rameshwaram and Gujarat's Dwarka are collectively called Char Dham. And the replica of these four shrines, along with 12 jyotirlingas, have been built atop the Solophok Hill in South Sikkim's Namchi. Also known as the Siddhesvara Dham, the sweeping temple compound was inaugurated in November 2011. The picturesque complex also houses a 108-feet statue of Lord Shiva.
The Replicas Of Badrinath, Puri, Rameshwaram And Dwarka Shrines Atop Solophok Hill
Around 2 hours drive away from Sikkim's capital, Gangtok, lies the marvellous temple compound of Char Dham locked away by spectacular mountains. The place is believed to wash off anybody's sins. It comprises four shrines dedicated to Lord Vishnu, Lord Krishna, Lord Jagannath and Lord Shiva. The shrine compound falls on the hilly route between Melli and Jorethang.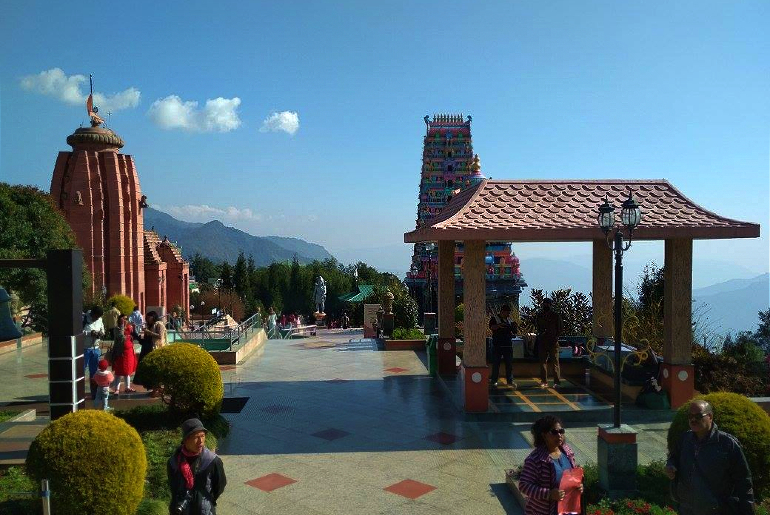 The gorgeous expanse of Char Dham, Namchi embraces profound serenity. By visiting this place, anybody will be able to attain a heightened solace.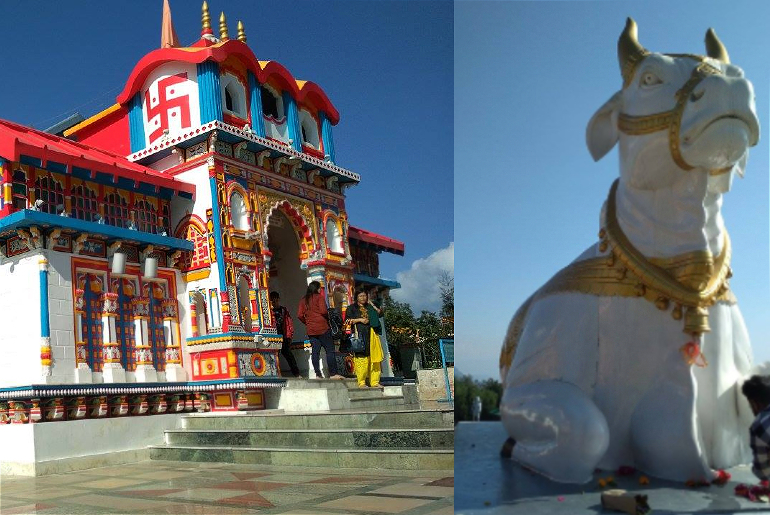 Also Read: Nathang Valley Atop Sikkim Is Known As The Ladakh Of The East
The Twelve Jyotirlingas Encompassing Lord Shiva's Statue
The replicas of the twelve jyotirlingas or Dwadash Jyotirlingas namely, Somnath, Mallikarjuna, Mahakaleswar, Omkareshwar, Kedarnath, Bhimashankar, Viswanath, Triambakeshwar, Vaidyanath, Nageswar, Rameshwar and Grishneshwar encompass the statue of Lord Shiva and the Char Dhams.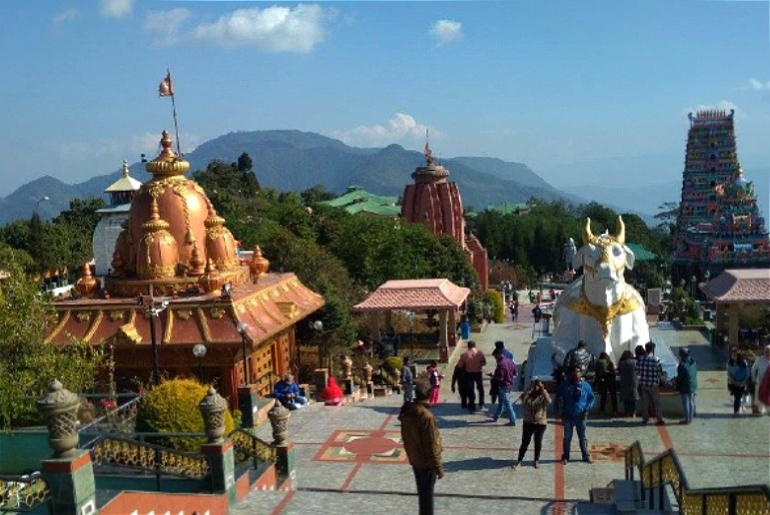 A jyotirlinga is a holy object which represents Lord Shiva. Jyoti translates to radiance and lingam means symbol of Shiva. According to beliefs, worshipping Shiva and the jyotirlingas assists people in gaining enlightenment.
Get Clicked In Local Traditional Costumes
Inside the temple premises, you can hire traditional costumes from the locals, wear them and get your pictures clicked with the temples and the mountains in the backdrop. They have on-the-go photographers too who can click your photos and provide you with the hard copies of the same. The temple complex also has an attached vegeterian eatery and a spacious parking zone.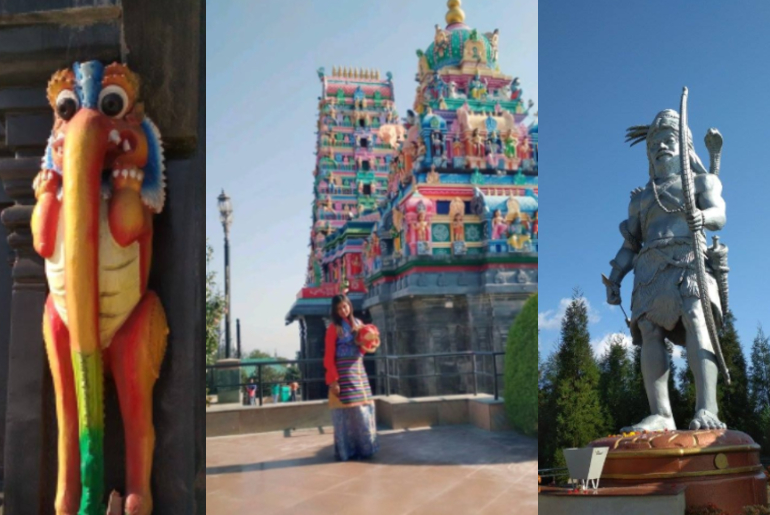 Also Read: These 7 Stunning Lakes Of Sikkim Are Sure To Leave You Spellbound
So, in case you plan a trip to Gangtok, don't forget to include the Char Dham in your itinerary. The tour operators or drivers might ask you to explore the place quickly if you plan to visit other places on the same day. But it would take a minimum of two hours to explore every corner of the compound. So, you need to keep ample time in your hand to revel in the beauty of the place in totality. Meanwhile, have you ever skydived over the snow-clad Himalayas of Nepal?