UNESCO published a list of 50 unique and distinctive national textile crafts. The title of this report is 'Handmade for the 21st Century: Safeguarding Traditional Indian Textiles. This UNESCO study features four handcrafted traditional textiles from Northeast India. The Lasing Phee and Saphee Lanphee from Manipur, the Lepcha weaving from Sikkim, and the Risha textile weaving from Tripura are the four handcrafted traditional textiles from Northeast India.
Handmade Textiles From North East India
The Lasing Phee from Manipur is a handwoven quilt made by weavers in the Cachar area of Manipur that is filled with cotton batting. The Lasing Phee quilt differs from usual cotton quilts because they are woven on a fly-shuttle loom. Women from the Meitei ethnicity of Manipur weave and embroider Saphee Lanphee, a traditional shawl. This practice is continued by very few weavers. Lepcha weaves from Sikkim are distinguished by their elaborate and vibrant designs that are designed in stripes and woven on the back-strap loom. Risha textile weaves in Tripura varied in their patterning, colours, and patterns based on the tribe they are created for.
View this post on Instagram
Also Read: 5 Travel Destinations From Mumbai You Can Reach Via Bus Journey
UNESCO's Report States The Dwindling Of The Industry
The report threw light on the fact that handmade textile industries are dwindling fast because of modernity stepping in. The process takes months which is why it cannot compete with industrial competitors. Many of these crafts are endangered and we might lose them forever. Women from the Meitei community, who make up the majority of Manipur's population, control a significant portion of the handloom business. For many Indians, the textile industry is a primary and secondary source of income. According to UNESCO, the Government of Manipur and national merchants are making significant efforts to obtain Lasing Phee textiles and improve market connections.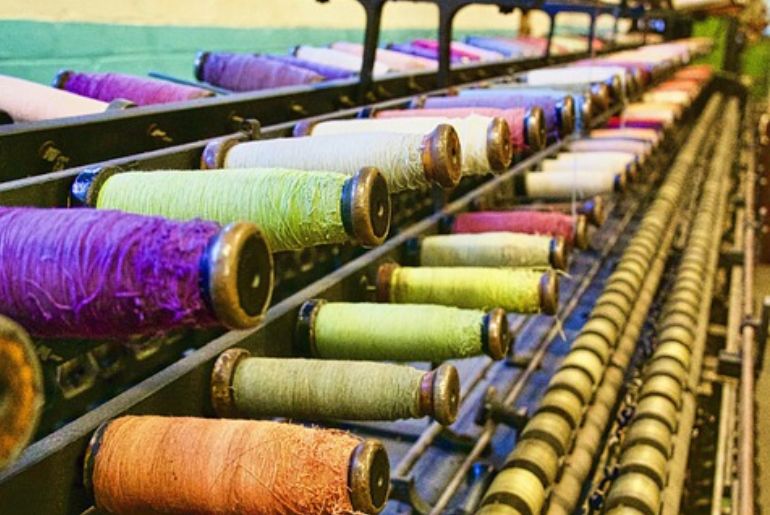 Also Read: Varun Dhawan And Kriti Sanon's Bhediya Teaser Takes You On Werewolf Hunt Across This North East State
Let us know your views on this.
Cover Image Courtesy: PIXINO