1. The Big Sur, USA
Surrounded by the Saint Lucia Mountains on your east and the Pacific Ocean on your west, you are in for a scenic treat! No wonder, this rugged stretch of California coastline is in New York's Time Square list of must-sees.
Winding turns, seaside cliffs and views of the often misty coastline await you on this 85 miles stretch between San Simeon and Carmel.
Slow down to witness world's greatest meeting of land and water in just a couple of hours. If you're in a rush, take a freeway!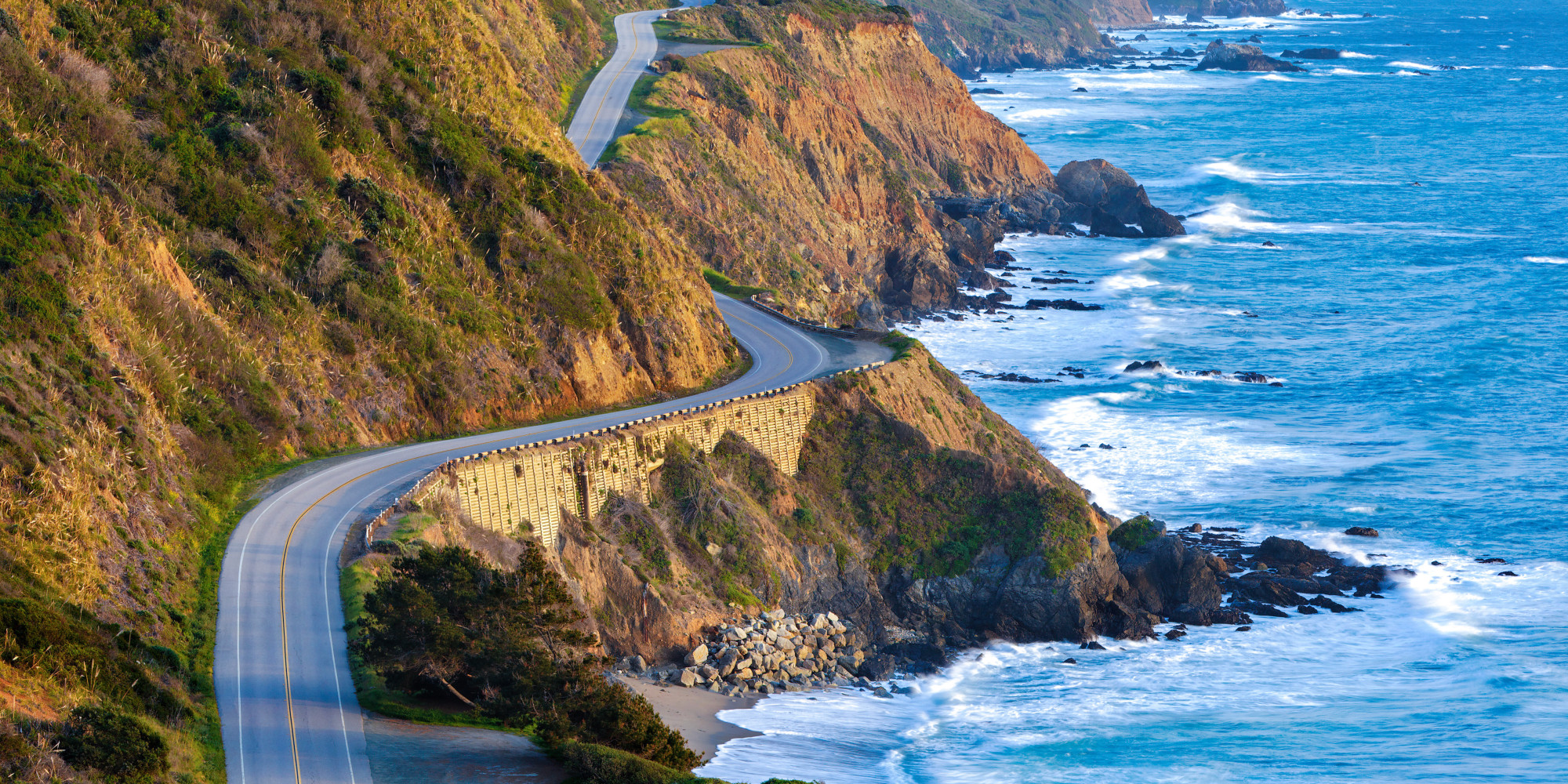 Pro-tip: Notorious for highway robberies, carry as little as you can. Keep your phone at home, you won't get network anyway!
2. Bundesautobahn, Germany
Built for fast cruising of German military units, Bundesautobahn is a federal controlled-access highway system. Stretching 8,047 miles across the country, 50% of German Autobahns without any limit, while many parts have permanent limits of 120 or 130 km/h (74 mph or 81 mph).This autobahn has three separated lanes in each direction and an emergency lane.
Getting a driver's license is difficult as would-be autopilots need to take formal courses on high-speed car control. These courses involve 14 mandatory theory lessons and at least a dozen driving sessions making German drivers well-schooled in handling no-speed-limit-highways.
A big reason the Autobahn works in Germany is because people religiously obey the lane rules; you keep as far to the right as possible and use left lanes for passing ONLY.
Interesting Fact: Bundesautobahn translates as a federal motorway.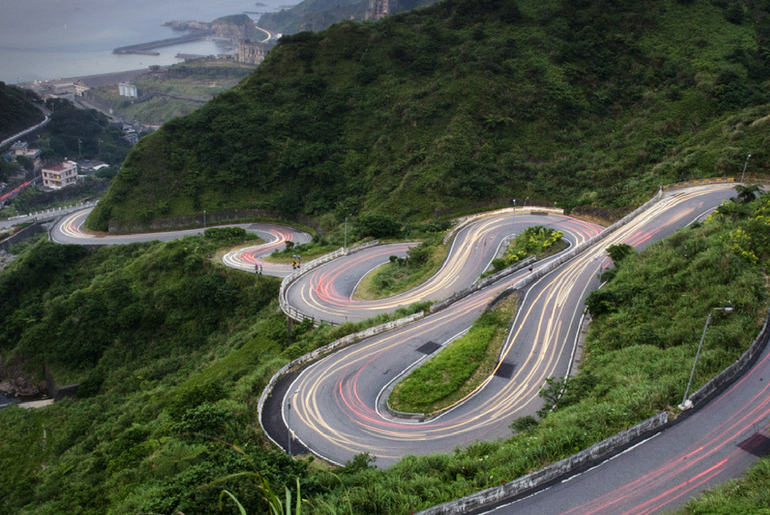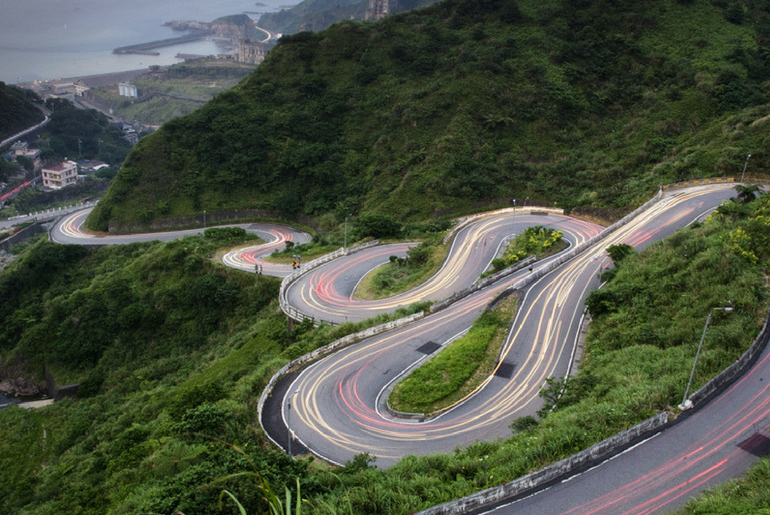 Pro-tip: The left lane on the Autobahn is the passing lane. Period. You can't just loaf along at 50 mph in your AMC Pacer, with your left turn signal continuously blinking.
3. Key West, USA
A 150-mile drive from Miami to Key West makes for one of the greatest American road trips. Steer through the mainland and through the fabled Florida Keys for a trip of a lifetime. This island city has been a refuge for writers and presidents.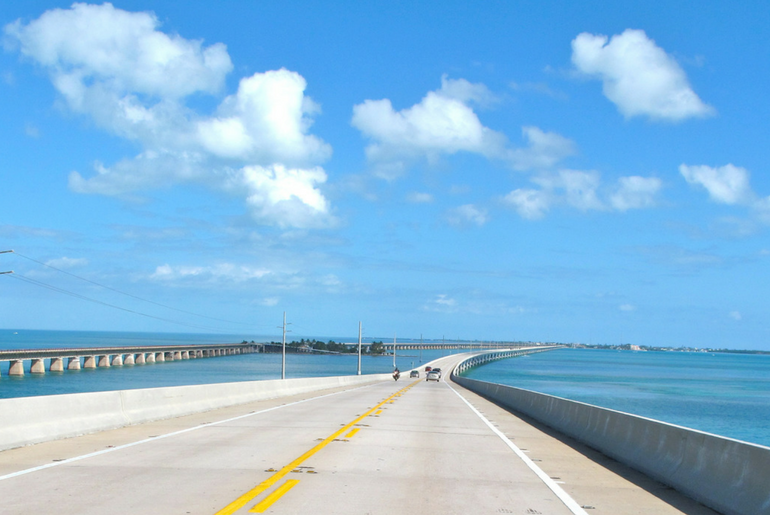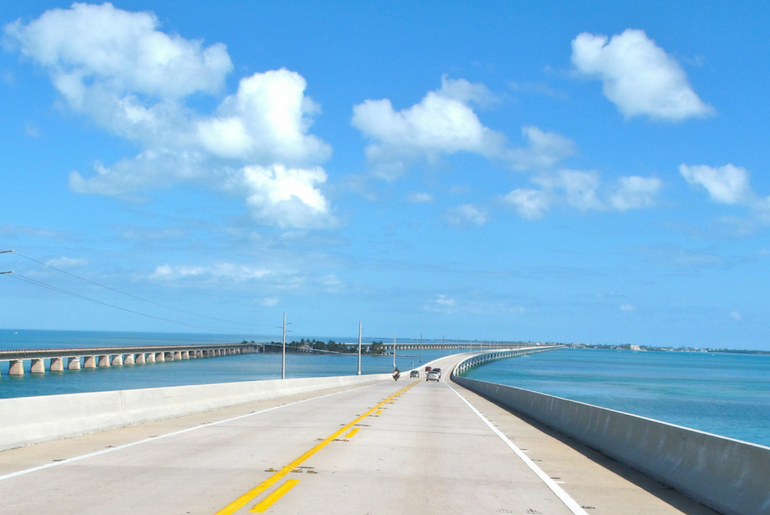 Interesting Fact: 'Fat Albert', a radar aerostat that the US Drug Enforcement Administration uses to keep an eye on shipping hereabouts can be spotted here.
Pro-Tip:  Grab a smoothie, some lime honey, and fruit from Robert is Here, right from the first light stop after you merge onto the US1. Then hit the road for your long adventure.
4. West Coast, New Zealand
New Zealand… a home to the famous glaciers and unearthly Punakaiki Pancake Rocks. Nelson Central to Central Queenstown, two routes take you the Wild West Coast. Both routes join halfway. One is a shortcut. The other is full of scenic abundance.
We obviously recommend the scenic route. Cruise from sun-drenched Nelson along the grungy West Coast. Activities include bungee jumping, jet boating, and more.
Bungee jump, located in Queenstown, is a must-do 134 meters off Kawerau Bridge. Also, did we mention the entry is free?
Jet boating on the Shotover River is worth the adrenaline rush as you wind through the towering canyons and huge rocks. Starting at $129 NZD, the journey with its dramatic gorges, strong currents, and bright hues of blue make for a spectacular backdrop.
Head downtown Queenstown for stylish bistros, traditional pub meals, fish and chips on the waterfront, handcrafted burgers, and a smorgasbord of ethnic cuisine.
For a magnificent view, you can also climb up the Gondola for a buffet dining set against the remarkable mountain range and Lake Wakatipu. Culminate your visit with a self-guided bike tour the Around The Basin with a local wine for only $80 NZD .
Then travel south to St. Arnaud sitting pretty on the edge of Lake Ratoti. While there, explore the honeydew forests and mountains of Nelson Lakes National Park.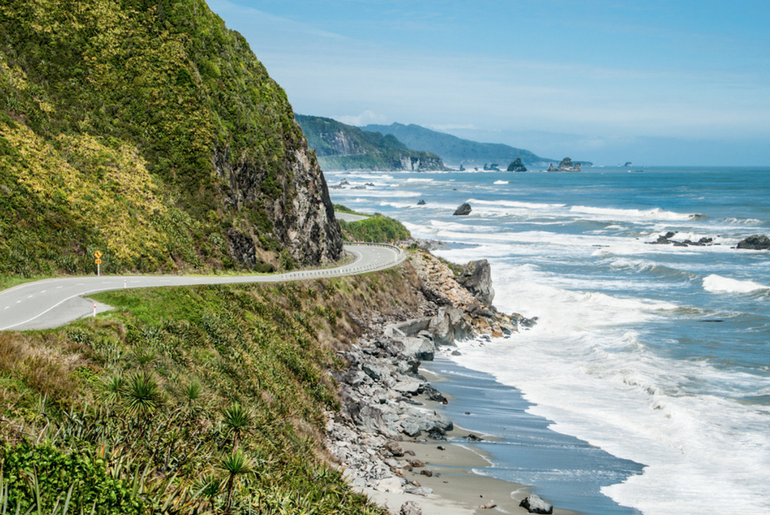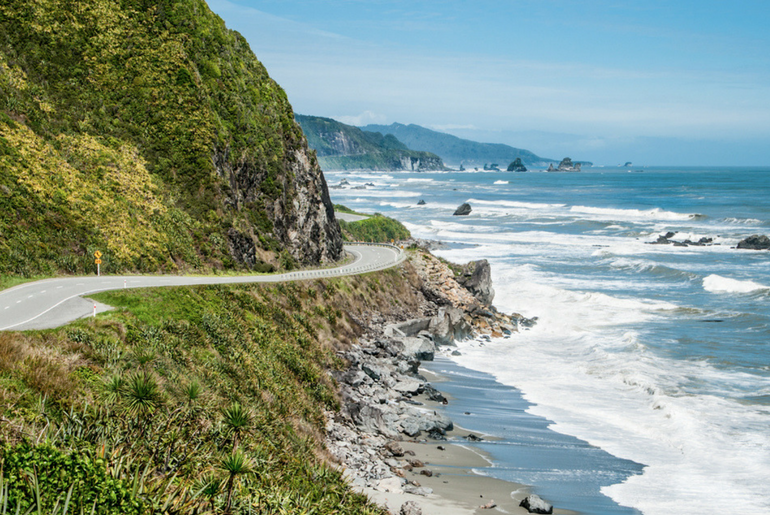 5. South Coast, Mauritius
One of the loveliest stretches in Mauritius, driving on the B9 coast is best done by renting a car or a bike. Public transport is a cheaper option available, however not recommended as it doesn't cover all the destinations.
Driving on the left is a practice and a speed limit between 40km/h to 90km/h is highly advised unless you want to get into trouble with the cops. The police carry out spot checks occasionally to catch speeding drivers.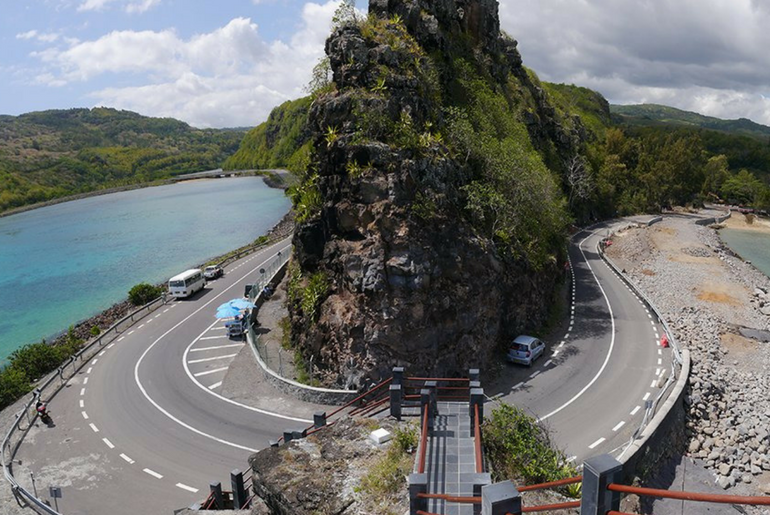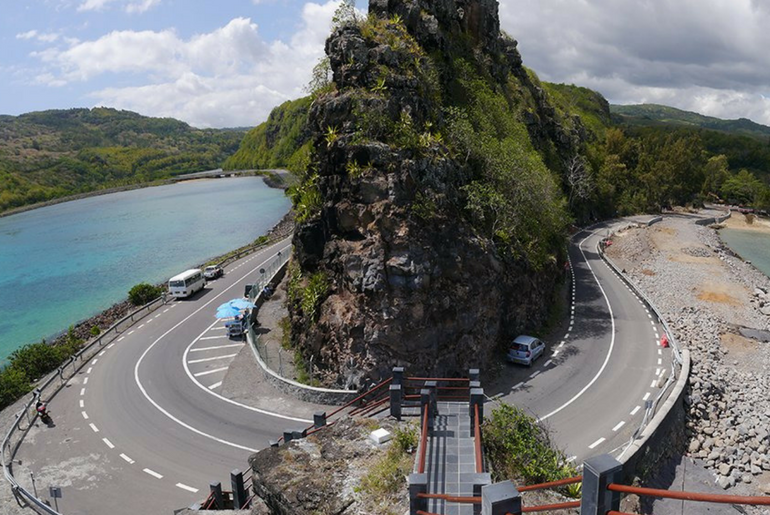 So, which road are you tempted to take?
LIKE Curly Tales on Facebook | Instagram | Twitter
You can subscribe to our newsletters.