Farmstays have a divine charm to them. Don't get me wrong. Every accommodation is special, but farm stays are on another level. It's probably because farm stays take us back to our roots. The earthy soil, freshly grown vegetables, cool breeze, warm sunshine, and the sheer joy of tucking into the nutritious farm to table meals. Pico in Tamil Nadu is a blessed farmstay, that gives you the opportunity to not only try your hand at farming but also interact with two empowering grandmothers, who will shower you with love, affection and homely meals.
The Inspiring Women Behind Pico Farmstay In Tamil Nadu
89-year-old Laxmi Ammal and 71-year-old Kasthuri Sivaraman are mother-daughter duo, who made their entrepreneurship debut in 2021. Brought up in conservative families, and studied in Tamil-medium schools till just 7th grade, they were homemakers who probably never imagined that they would earn their own bread and butter someday. That was until Kashthuri's son Kiruba Shankar suggested the two women run their family's farm stay in 2021.
Apprehensive about this decision since they could only speak Tamil, they took up the challenge of running the farm stay, rather sceptically. To date,  Pico has hosted over 200 guests. Here's the story of not just a successful farm stay but the inspiring women behind it.
Also Read: This Civil Engineer Quit His Job To Start Cow Farming; Now Earns ₹10 Lakhs/ Month
Pico Farmstay Sits On 13-Acre Vaksana Farm
Pico is nestled on the 13-acre Vaksana farm. This ancestral farmland in Rettanai, Tamil Nadu belongs to the agricultural family. The charming homestay, Pico is an abode for nature lovers. Guests can enjoy early morning sunrise, try their hand at farming and gain more knowledge about the different kinds of crops by interacting with the locals. Kasthuri revealed to The Better India that they built large windows in the cottage to offer unending farm views to guests. The family came up with a 'Mandala' concept, where tomatoes, beans, cabbage and other crops are organically grown in the shape of 'Mandala'. The farm stay has modern amenities like Wi-Fi, mini-libraries, AC, washing machine, TV and more.
Also Read: Dine In This Rustic Farm Near Bangalore & Relish Food Cooked By Village Housewives
Farm-To-Table Meals Prepared From Family Recipes
Laxmi Ammal and Kasthuri Sivaraman take special efforts to curate a special seasonal menu, pick veggies from the farms and cook traditional meals for guests. According to The Better India, guests at Pico are welcomed with a purple-hue Hibiscus juice, that's healthy and cooling. The ever-smiling women are great businesswomen but greater hosts who serve guests family recipes fresh from the farm kitchen. If you know Tamil, you can sit for a quick chat with the inspiring women and you'd remember your grandmothers. Pets will have a wonderful time strutting about on the spacious farm. While nature lovers can try their hands at farming.
Also Read: Preity Zinta Gives Glimpse Of Fresh Fruits Grown In Her Shimla Farm
Privacy & Serenity On The Farm
Despite having no prior knowledge about running a business, the two women have used their wisdom to curate the perfect farm stay experience for guests. 89-year-old Laxmi told The Better India that with no nearby roads, villages or people, Pico respects the privacy of guests, while giving them a chance to live in nature. She also said that everyone must experience living on a farm, at least once in a lifetime. Pico Farmstay is a home away from home. After all, you get the chance to tune out of the hustle-bustle of city life and get in tune with your roots.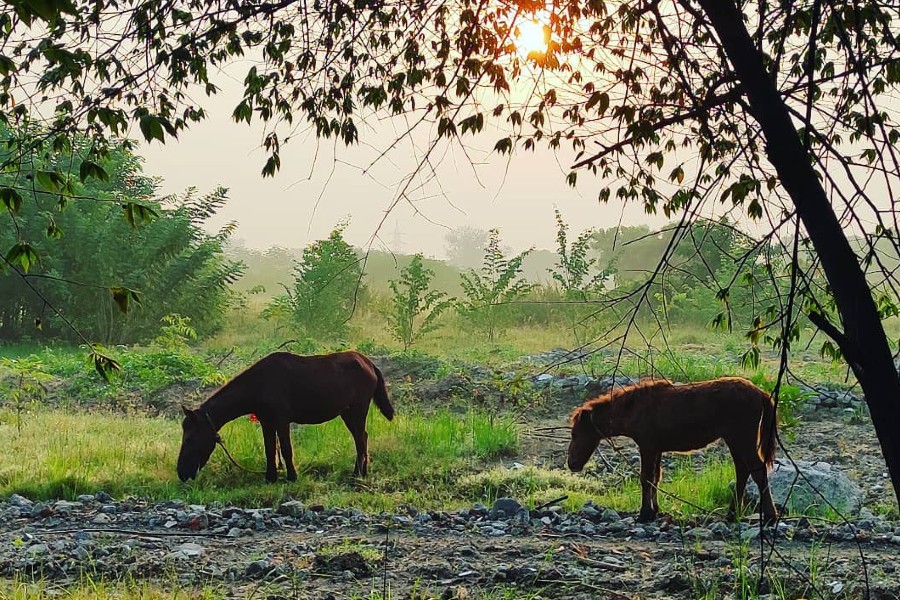 With two inspiring women driving the entrepreneurship wagon, Pico is a blessed homestay. And you mustn't shy away from your blessings.