There are gems hidden in every lane and way of our country. Such a gem in the lanes of Mumbai is Noor Mohammadi Hotel. Nestled in the Mohammad Ali Road, Noor Mohammadi is a 99-Year-old restaurant in Mumbai serving lip-smacking delicacies to the crows since Day1. This restaurant attracts a huge crowd for their special menu by the Indian actor, Sanjay Dutt. If you want to know more about this place and about Dutt's recipe, then keep on reading!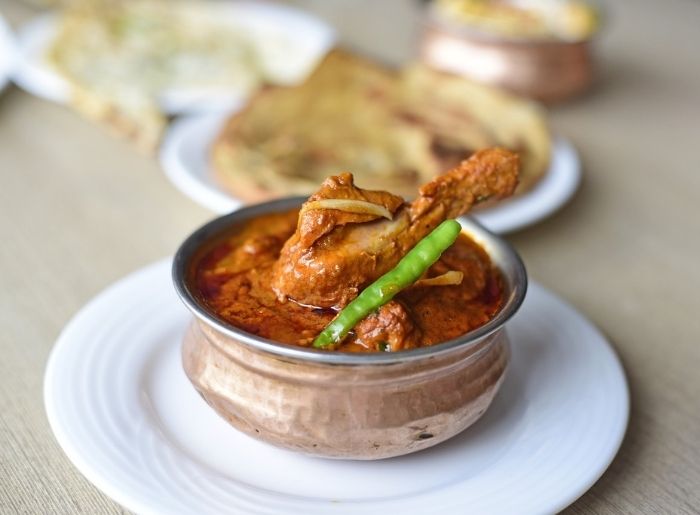 History of Noor Mohammadi Hotel:
Abdulkarim started this restaurant with the aim to satisfy the needs of the crowd when they search for delicious foods. Slowly, the restaurant started getting popular for its mouth-watering taste and it made a huge name. The third generation and the fourth generation of the Hakim brothers are currently running the place and catering to every food need of the crowd.
Also read: 5 New Restaurants In Mumbai You Need To Try Right Now!
How Did Noor Mohammadi Hotel Get The Recipe From Sanjay Dutt?
It was the year 1986 when Sanjay Dutt shared his favourite recipe for chicken preparation with the Hakim brothers. Dutt actually shared the story behind this on an entertainment show. Sanjay Dutt prepared the chicken recipe for the Hakim brothers once and they absolutely loved it. On asking for the recipe from the actor, he shared it with the Hakim brothers.
View this post on Instagram
This special recipe is today known as 'Sanju Baba Chicken' as is the must-have option on their menu. Some specialties of this 99-Year-old restaurant in Mumbai are:
Mutton Haleem
Dal Gosht
Chicken Shami Kebab
Mutton Pay
Nalli Nihari
The unique stories behind every place make them distinct and special from the crowd. This simple contribution of Sanjay Dutt gave this place such an exceptional touch and identity.