Witnessing vast colourful surroundings and riot of colours in Kolkata doesn't always have to mean Holi is around the corner. The city of joy is home to the century-old 'Mallik Ghat Flower Market', which is apparently the largest in Asia. Kolkata in the dawn is magnificent and this market adds the most oomph to the city's beauty. With the Howrah Bridge towering over the market and the river at the side, the scenic beauty is simply stunning.
Mullick Ghat Flower Market Exports Flowers All Around The World
Flower sellers from Kolkata and suburbs visit this flower market early morning to sell varieties of flowers. This market is the biggest supply chain of flowers to Kolkata and also its neighbourhood. In fact, they even export precious flowers to various parts of India and also sometimes to European countries. All the temples and places of worship get their flowers from Mullick Ghat Flower Market. Even, hotels and accommodations get their flowers from this place.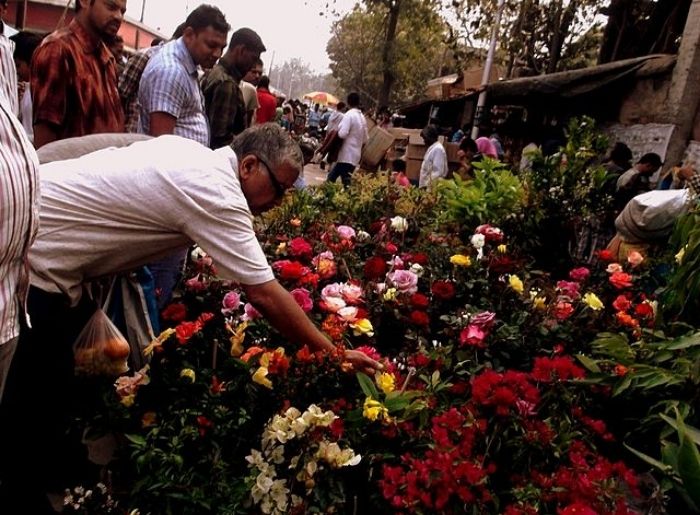 Also read: India's First Underwater Metro Tunnel In Kolkata Might Be Functional By 2023
Hundreds Of People Gather Here Every Morning
Hundreds of people carry baskets and baskets of flowers on their heads, hands, and shoulders. While others sit on the ground and sell flowers to the customers. The entire area looks aesthetically stunning and always has a charismatic fragrance in the air. Photographers from all around visit here to capture the magic this place holds. If you love colours and aesthetics, then this might just be the perfect location for you to brighten up your Instagram feed. The market feels remarkable to witness hundreds of people shouting and selling flowers while the same number of people are purchasing too. With sellers, buyers, travellers, and photographers, the place is always bustling.
Also read: Patuli In South Kolkata Is Emerging As The Hub Of City's Best Restaurants & Markets
If you love to explore places and want to know the stories behind them, you will surely love this place. The flower market has lots of information running around and this is also a great place to know about the flower market, flower trade, and its business in Kolkata.
If you are willing to visit the market then wake up early and rush here to see the charm of flowers, infinite colours, and get lost in the aroma. And while returning back make sure to sip on a hot cup of chai from the stalls nearby.