Travelling in local buses has become so easy now for the Mumbaikars. Gone are those days when people had to wait long for BEST buses. Everything is very simple now, from booking tickets to tracking live locations. Maharashtra Tourism and Environment Minister Aaditya Thackeray launched an app 'Chalo' that does all the work for the passengers. This app is a total package as it comes with a lot of features to ease the travel process on the BEST buses. Here's all you need to know about the most helpful app in the city.
Book BEST Buses And Track Their Live Location Using The Chalo App
Passengers can now book tickets online using this app. There is no need to go somewhere for bus passes or renewal, as this app does it all. You can just travel with the ticket on your mobile phone. All you need to do is scan your digital tickets or passes. The process is totally digital and does not require any cash or coins. Passengers do not have to carry changes again anymore.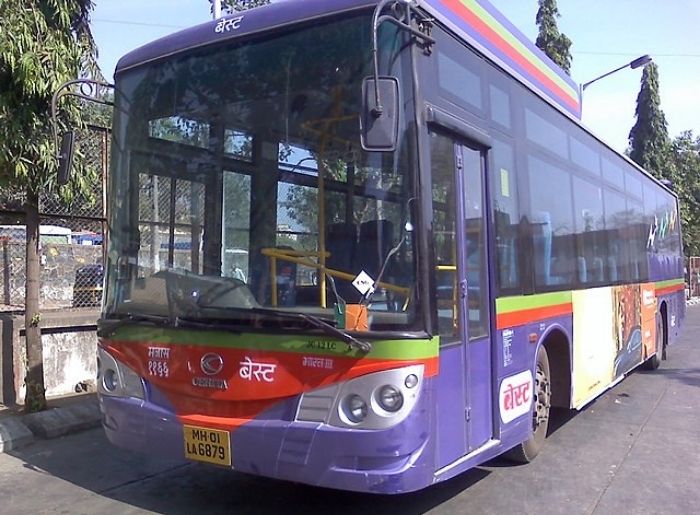 Also read: Mumbai To Get 1000 Luxury Buses With Seat Reservation And Tracking System
There is no need to wait hours for BEST buses can be tracked down at any point in time. Get the exact location of all the BEST buses and when it is arriving. Leave your homes according to that time and you won't have to wait or miss buses in Mumbai anymore. An interesting feature is that the passengers can see the real-time crowd inside the BEST buses. All you need to do is use the 'Live Passenger Indicator' feature of the app, and in no time you get the seats available inside.
Various Kinds Of Ticket Booking Options
There are a total of 3 options for booking tickets.
Chalo card
Mobile Pass
Mobile Ticket
Also read: Mumbai All Set To Become First Indian City To Have 100% Digital Buses
Various Kinds Of Plans
There are some special plans for different age groups and different passes. here are some offers you should know about.
Plan for an unlimited ride pass.
There is a special plan for senior citizens by the name 'Senior Citizen Super Saver Plan'.
Students get access to a student pass.
There is also a 'Special concession pass'.